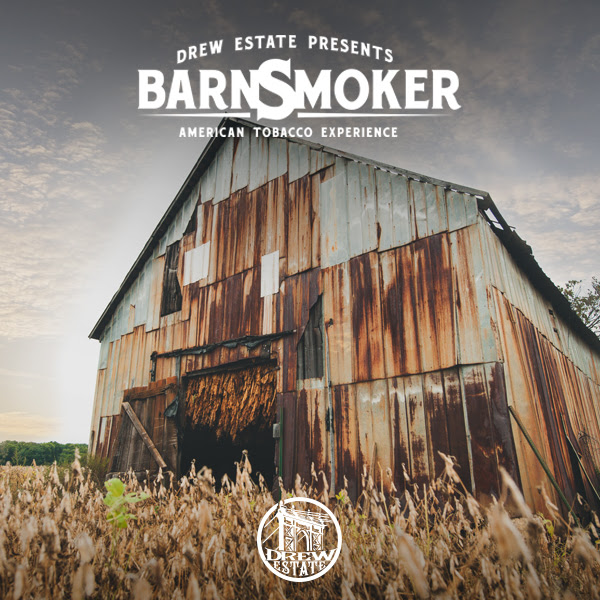 Drew Estate has announced its 2019 Barn Smoker Schedule. This year, the events return to Florida, Pennsylvania, Connecticut, Kentucky, and Louisiana.
The Barn Smoker concept is an event unique to Drew Estate. It allows the consumer to go on-site to learn about how tobacco is grown and processed by the people who do the work. This will include tours of the barns, listening to people involved firsthand in the process, and tasting tobaccos.
Drew Estate has added a pre-event VIP dinner the night before each of the Barnsmoker events. VIP attendees will also be given a premium swag package, including a Barn Smoker torch lighter and cutter, a Barn Smoker rocks glass set and more.
In a press release, Jonathan Drew, President, and Founder of Drew Estate commented, "The Barn Smoker Program is constantly evolving. From adding new locations, to transforming the event into a furious festival of brands, it's going to be a sight to behold. We're talking about a whole new level of Mega-ness. For those who join us at the VIP dinner the night before, you will get to enjoy rare smokes and an intimate night with Fabien, Willy, Pedro, Henry, Frankie Dranks and myself, plus a whole crew of amped-up Drewpees."
Below is the schedule of the events. Tickets can be purchased by clicking on the link. At the time this article has been published, the Florida and Pennsylvania Barnsmoker tickets have gone on sale. For ticket availability for the other Barnsmokers, please continue to check the www.barnsmoker.com website for more details.
Florida Barn Smoker (Clermont, Florida): May 18, 2019
Pennsylvania Barn Smoker (Strasburg, Pennsylvania): July 20, 2019
Connecticut Barn Smoker (South Windsor, Connecticut): August 10, 2019
Kentucky Barn Smoker (Hopkinsville, Kentucky): October 5, 2019
Louisiana Barn Smoker (Convent, Louisiana): October 26, 2019
The Cigar Coop Prime Time Show will have a Florida Barnsmoker Pre-Game Show on Thursday, May 18, 2019, with FSG Farm and Corona Cigar Founder Jeff Borysiewicz at Corona World Cigar Headquarters in Orlando, Florida. While this will not be an open broadcast, we encourage folks to tune in live.