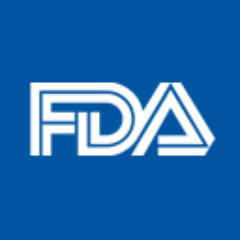 The U.S. Food and Drug Administration has announced it is delaying the November 8, 2019 deadline for cigar and and pipe tobacco manufacturers to report Harmful and Potentially Harmful Constituents (HPHC) in their products. The deadline has been extended six months for large manufacturers and nine months for small manufacturers after the FDA releases the guidance on how this testing should occur.
HPHC testing is considered to be the most costly of the regulations imposed by the FDA on the cigar industry. The cigar industry had argued against these regulations, and in particular, the November 8th deadline, because the FDA had not provided guidance and that the technology to do such testing on premium cigars did not exist.
During the past few weeks, the Cigar Association of America (CAA), Cigar Rights of America (CRA), and International Premium Cigar and Pipe Retailers (IPCPR) Association had made several presentations to the U.S. District Court of the District of Columbia outlining what they considered to be the unfairness of requiring testing and reporting in the absence of guidance and rules. The trade associations had put a March 11th deadline by which they were going to move for an injunction against the original November 8th deadline if the FDA had not delayed it.
The FDA considers small manufacturers to be companies that produce any regulated tobacco product while having 350 employees or fewer and annual total revenues of $5,000,000 or less.
CRA executive director Glynn Loope stated in a press release, "Today's significant action by the FDA in extending the deadline for HPHC reporting, for the time being, removes a cloud lingering over the premium cigar industry. It is a testament to the efforts of our CRA and IPCPR litigation team for reaching this agreement."
"IPCPR is pleased that we now have some clarity and the uncertainty for this looming deadline has been addressed," added IPCPR Executive Director Scott Pearce. "Our retail members can now operate their businesses with more confidence about the future.
Both IPCPR and CRA indicated they have no indication the FDA will have such guidance ready this year.
Drew Newman of J.C. Newman Cigar Company who also serves as the company's general counsel issued the following statement:
"Today's announcement is a huge relief for the premium cigar industry. Because there are no standards for testing premium cigars, there was no way that our four generation, 124-year-old family business could meet FDA's rapidly approaching November testing deadline. FDA's decision to extend the HPHC testing deadline until after the agency first issues guidance is eminently reasonable.
"Although we will await FDA's guidance, I remain very skeptical about whether it is possible to reliably test premium cigars because making premium cigars is an inherently unscientific process. Because premium cigars are handcrafted, they are subject to great natural variation. We know that the amount of sunlight, rain, and wind affects the characteristics of premium cigar tobacco just as the size of tobacco leaves and where they are grown on a plant does as well. As cigar makers, we harness this natural variation to create unique and interesting blends. A recent study that tested showed how great this natural variation can be. In it, researchers tested the same premium cigar brand in two different years and found variances upwards of 50%.
"Moreover, the cost of testing is also likely to be enormous. A lab that proposed testing premium cigars like cigarettes recently quoted $18,000 just to test a single cigar. This huge sum works for a product like cigarettes that are mass produced but not for premium cigars that are hand rolled in small batches. As there are tens of thousands of different premium cigars sold in the USA today, the total cost for testing them could be in the hundreds of millions of dollars.
"We are very grateful to Cigar Rights of America, the International Premium Cigar and Pipe Retailers Association, and the Cigar Association of America for their continued leadership and efforts to seek much needed relief for the premium cigar industry."