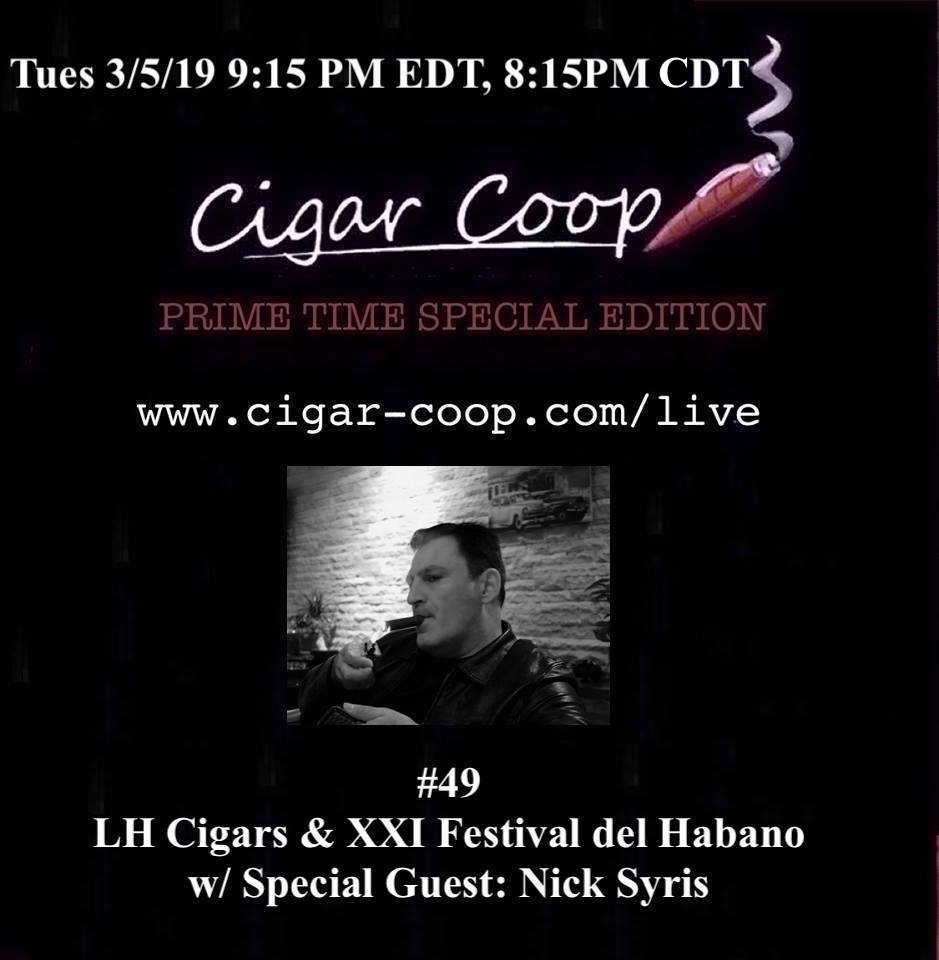 It's a reunion as Coop is reunited with his former partner-in-crime Nick Syris for Special Edition #49. Nick will join Coop and Bear to talk about his brand LH Cigars as well as the XXI Festival del Habano that took place in Cuba. There are few outsiders who know the lay of the land when it comes to Cuba, and Nick will also give us an update on what's going on there.
Catch the show live here!
All of this on the newsmagazine show for the cigar industry – Prime Time Special Edition.
If you miss us, you can catch Prime Time any time on Google Play Music, iTunes, Podbean, and YouTube. The Prime Time Network of shows – the shows focusing on #industrytalk and #industrypeople.