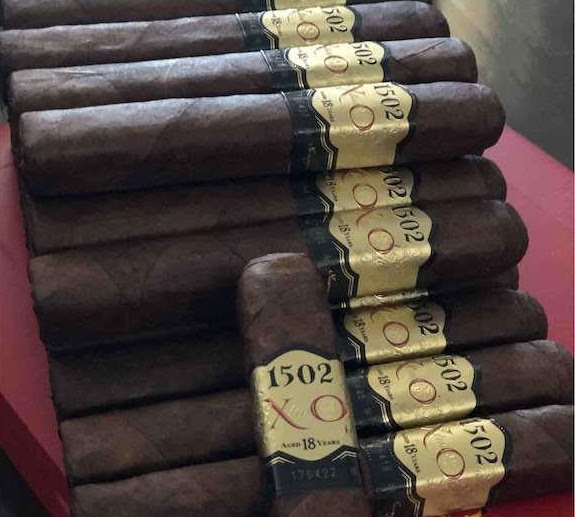 Today Global Premium Cigars announced the availability of the 1502 XO Robusto Gordo. It's the seventh size of the brand's premium 1502 XO line to go into widespread distribution.
The 1502 XO was first released in a Toro size. Following the issuance of the FDA Deeming Regulations, company owner Enrique Sánchez Icaza made a decision to showcase all of the planned vitolas for the 1502 XO line at the 2016 IPCPR Trade Show and do a limited introduction of each size to market. Since then, Sánchez has slowly introduced the vitolas into a wider release including the 1502 XO Churchill, 1502 XO Salomon, 1502 XO Lancero, 1502 XO Torpedo, and 1502 Perfecto.
As for the blend, other than the fact the 1502 XO uses 18-year-old tobaccos, Sánchez has not disclosed the details.
Photo Credit: Global Premium Cigars