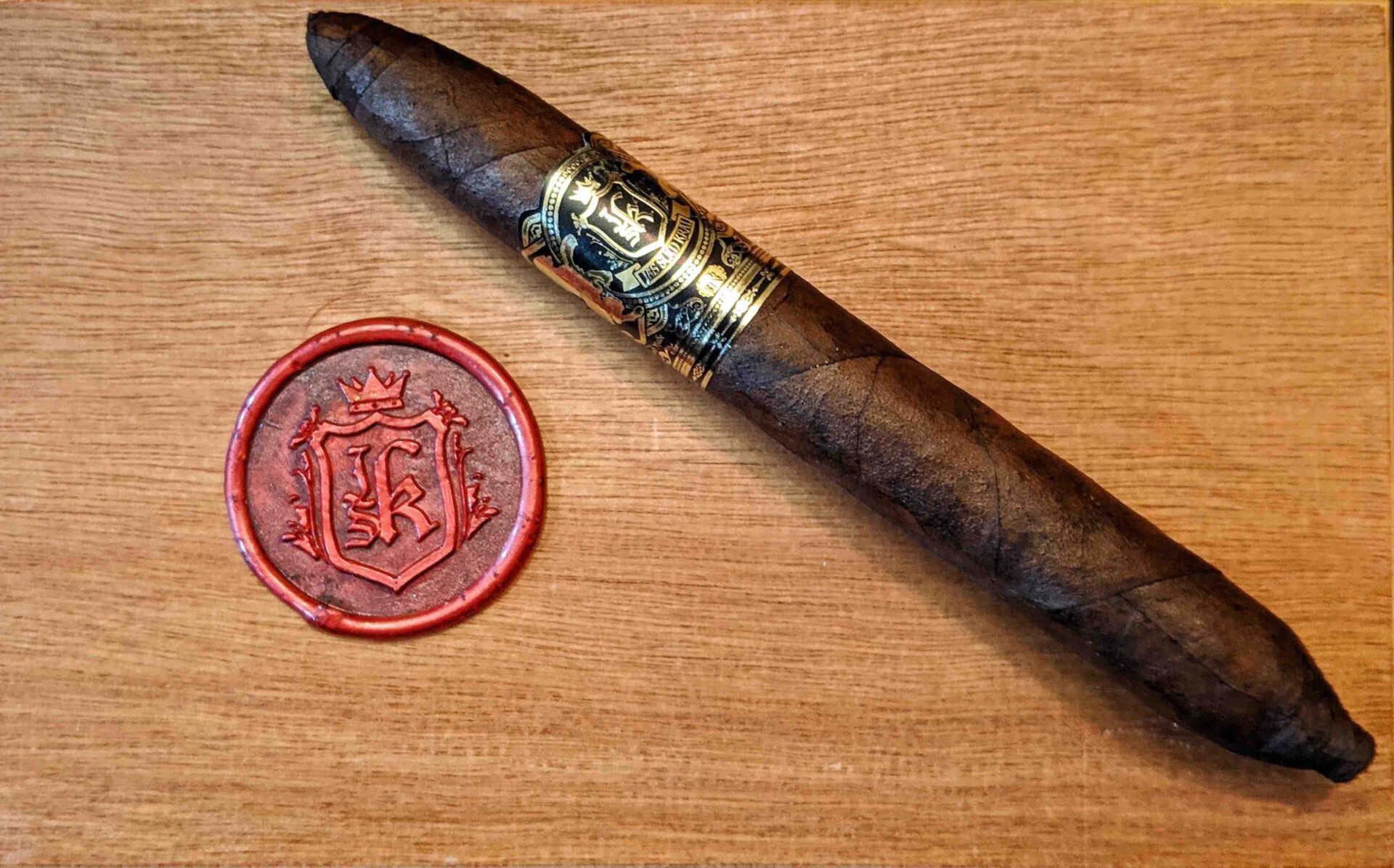 March 9th is Jas Sum Kfarl (JSK) Cigars' founder Riste Ristevski's annual Ristefari event and for the third year in a row, a special salomon will be released exclusively for the occasion. This year's Salomon will come from JSK's Connecticut Broadleaf line, the Crna Nok. The event will take place at Golden Leaf in Hobart, Indiana.
The Crna Nok Salomon will be in a 7 x 56 format. It will be available in ten-count boxes with each priced at $150.00 per box. A total of 99 boxes are available (one box was damaged at U.S. customs). The initial sales will take place at Golden Leaf, and any remaining boxes will be available via phone order beginning March 11th.
While details of the Crna Nok blend have not been released, this will be the first release of the Crna Nok blend since JSK shifted production of its lines to Tabacalera de Aragon S.A. in Estelí, Nicaragua.
Previous Ristefari event cigars have included the Red Knight Salomon (2017) and the Zlatno Since Salomon (2018). These event cigars have been one and done releases.