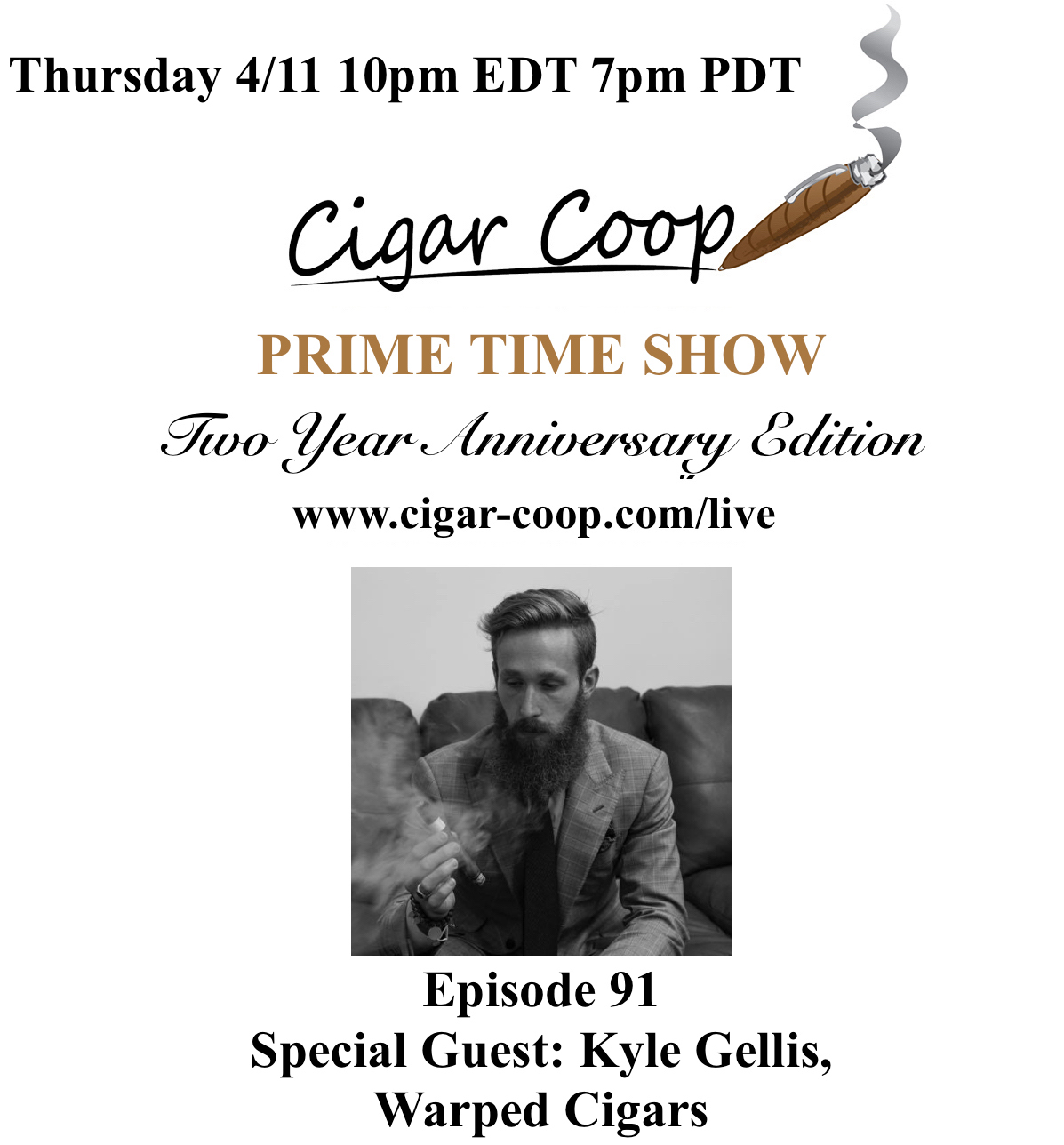 On Episode 91, Prime Time turns two years old! Tonight, we have a very special guest as we welcome Kyle Gellis, the founder and owner of one of the hottest cigar companies out there – Warped Cigars. Kyle has done some amazing things in a short time, and tonight we will hear his story.
Tonight we also debut the "Alec Bradley Live True" segment, and we will reflect on the past two years of Prime Time and recap some memorable moments and perspectives for the future. In our Deliberation segment we will look at some questionable practices we've seen in cigar media and the industry in general.
Tune in live at 10pm Eastern/7pm Pacific. If you miss us, you can catch Prime Time any time on Google Play Music, iTunes, Podbean, and YouTube. The Prime Time Show – all about industry people and industry talk.