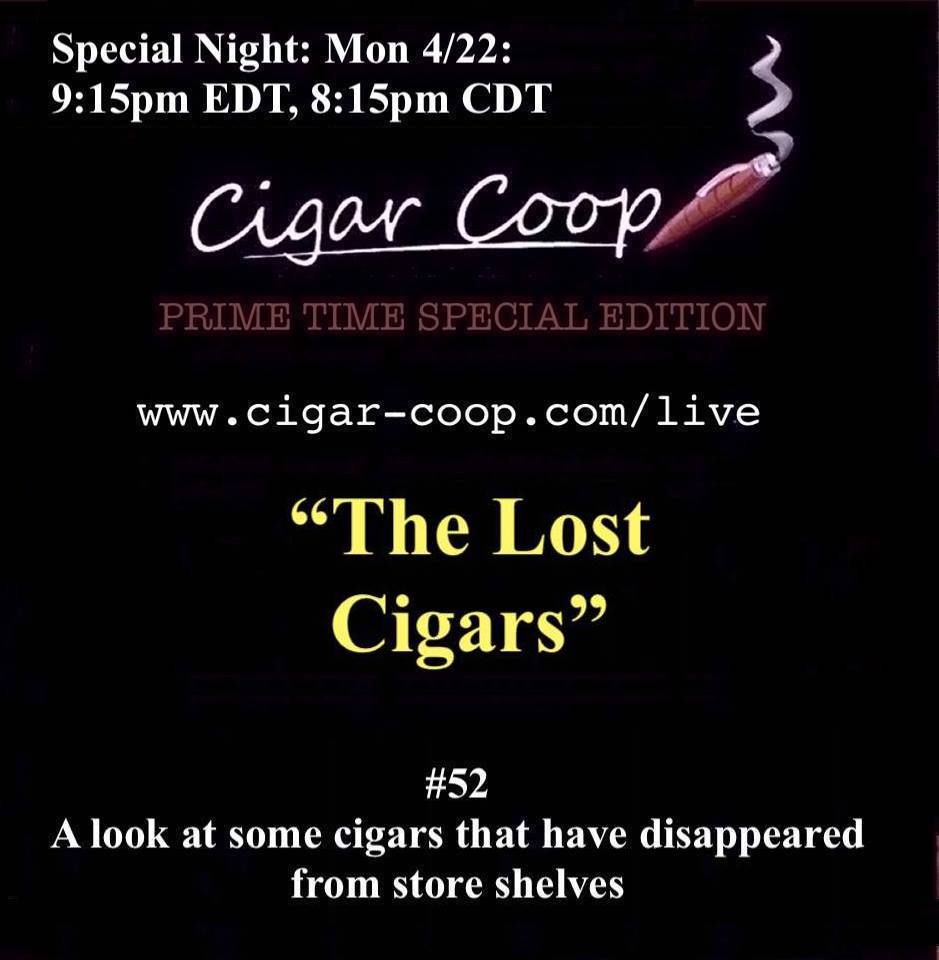 Tonight on Special Edition #52, we take a walk down memory lane as we look at some cigars that were either popular and/or we enjoyed that are no longer on the shelves anymore.  We'll explore the reasons why these cigars disappeared. Plus, its the one year mark of our Aging Experiment with the Crowned Heads Le Carême and we will see how that cigar performs. Plus, Bear and Coop weigh in on the latest happenings on the Tobacco 21 front.
Catch the show live here!
All of this on the newsmagazine show for the cigar industry – Prime Time Special Edition.
If you miss us, you can catch Prime Time any time on Google Play Music, iTunes, Podbean, and YouTube. The Prime Time Network of shows – the shows focusing on #industrytalk and #industrypeople.