Davidoff has announced its series of 2019 Exclusive cigars for select retail and distribution partners. This includes a series of store exclusive and regional releases.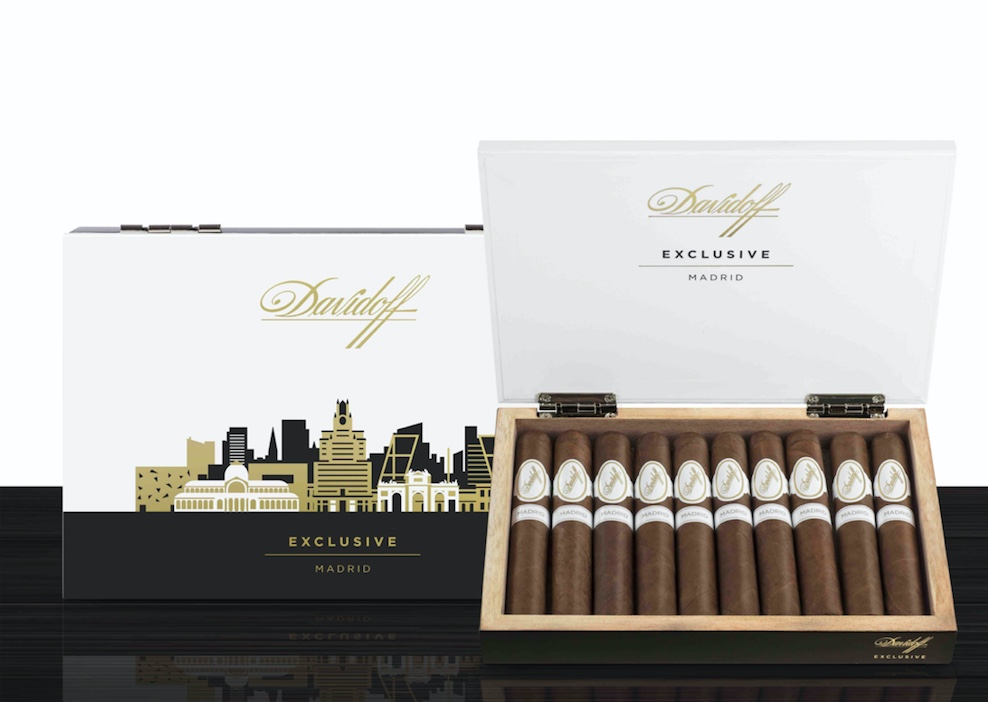 The Nine Exclusive Editions released for 2019 include:
Davidoff Exclusive Dubai: 400 boxes for Dubai travel retail and domestic only
Davidoff Exclusive Hong Kong: 600 boxes for Hong Kong travel retail and domestic only
Davidoff Exclusive Barcelona: 300 boxes for Barcelona, Spain domestic only
Davidoff Exclusive Madrid: 300 boxes for Madrid, Spain domestic only
Davidoff Exclusive Winzer Selektion: 300 boxes for Austria domestic only
Davidoff Exclusive The China Whisky Association: 300 boxes for Asia domestic only
Davidoff Ambassador Exclusive: 500 boxes in Germany domestic at Davidoff Ambassador accounts only
Davidoff Exclusive Maxamar Cigars – White Knight Edition: 400 boxes available at Maxamar Cigars, USA only
Davidoff Exclusive The Tobacconist of Greenwich – JGL 45 Years: 300 boxes at The Tobaccos of Greenwich, USA only
"Davidoff Exclusives are extremely popular among our partners as this programme allows them to offer aficionados exclusive, custom-made blends catering to the local taste preferences, and presented in beautiful personalised boxes. Our master blenders are pushing the boundaries of taste every year and manage to develop new and exciting blends every time. This year is no exception and we are sure aficionados will be delighted by our 2019 Exclusives cigar selection." commented Edward Simon, Chief Marketing Officer at Oettinger Davidoff AG in a press release.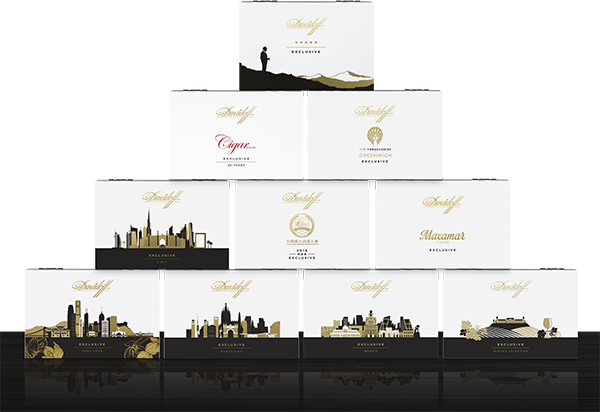 Each Davidoff Exclusive offering comes in a 5 x 52 Robusto size. Specific blend details have not been disclosed other than the cigars use a multi-national blend which includes tobaccos from Mexico, Nicaragua, Ecuador, and the Dominican Republic. Each offering comes in a ten-count white lacquered box with gold foil designs. The artwork contains adornments representing geographic landmarks relating to the region or retail partner.
The series is set to launch at select Davidoff Appointed Merchants and Flagship Stores representing the countries, regions, or retail establishment named above.
Photo Credits: Oettinger Davidoff AG