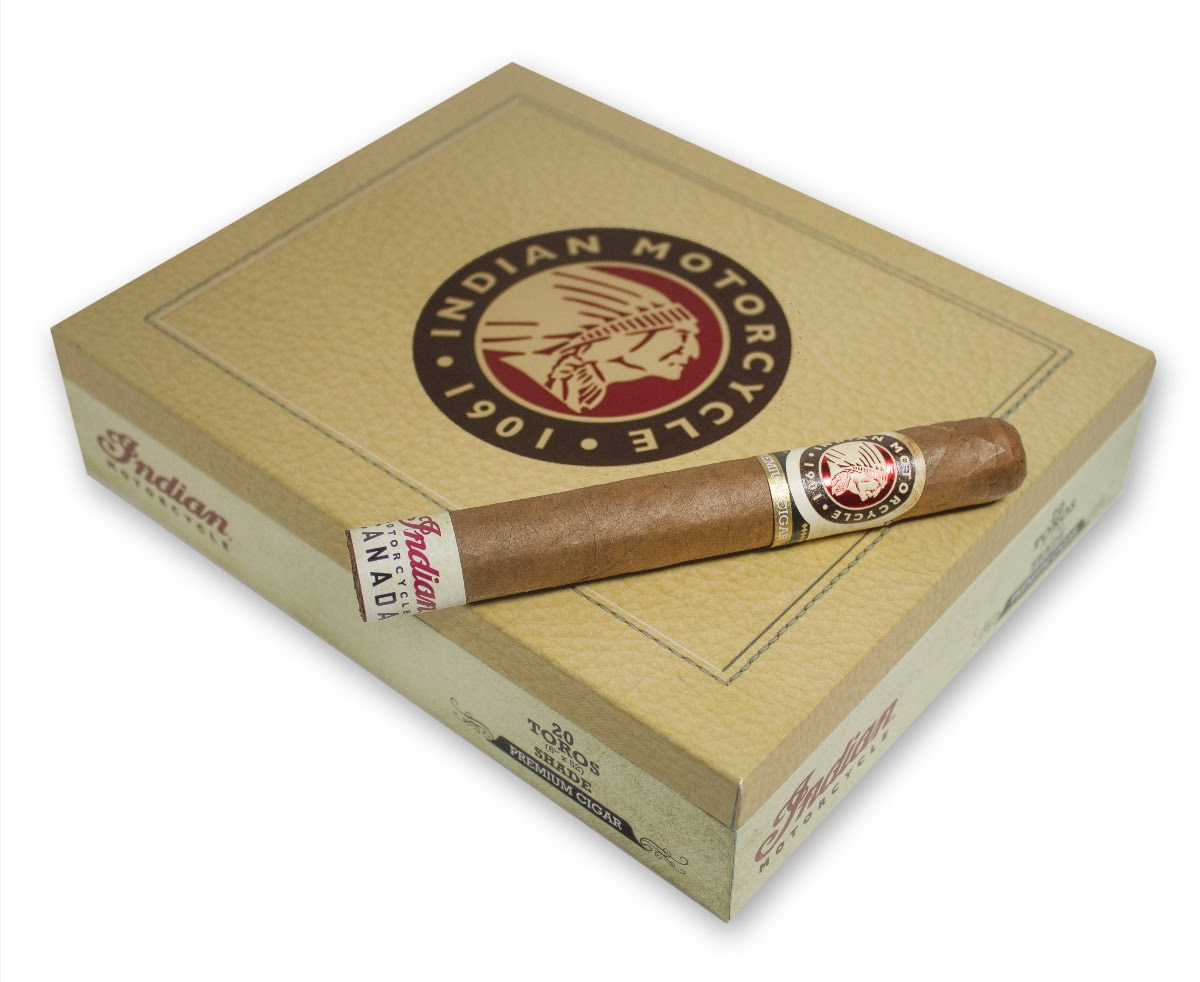 This week Debonaire House has announced details on the Indian Motorcycle Connecticut Shade, an exclusive release that will be for Canadian Retailers through distribution partner Brigham 1906.
The Indian Motorcycle Connecticut Shade is the third blend to be released under Debonaire House's Indian Motorcycle brand. The brand of cigars was launched in 2015 after Debonaire House co-owner Phil Zanghi re-acquired the rights to Indian Tabac, a brand he founded with Rocky Patel. Rather than re-launch Indian Tabac at that time, he opted to enter into a licensing agreement with Polaris, the owner of Indian Motorcycles, to create an all-new cigar brand. The Indian Motorcycle brand of cigars followed that year with the release of the Indian Motorcycle Habano and Indian Motorcycle Maduro.
A Connecticut Shade offering under the Indian Motorcycle brand had been long-awaited by fans of the brand. It will be released in two sizes – Robusto (5 x 50) and Toro (6 x 52). Each size will be packaged in a 20-count box that has a slightly lighter leather top than the Habano and Maduro offerings. Each cigar will have a special Canada foot ring.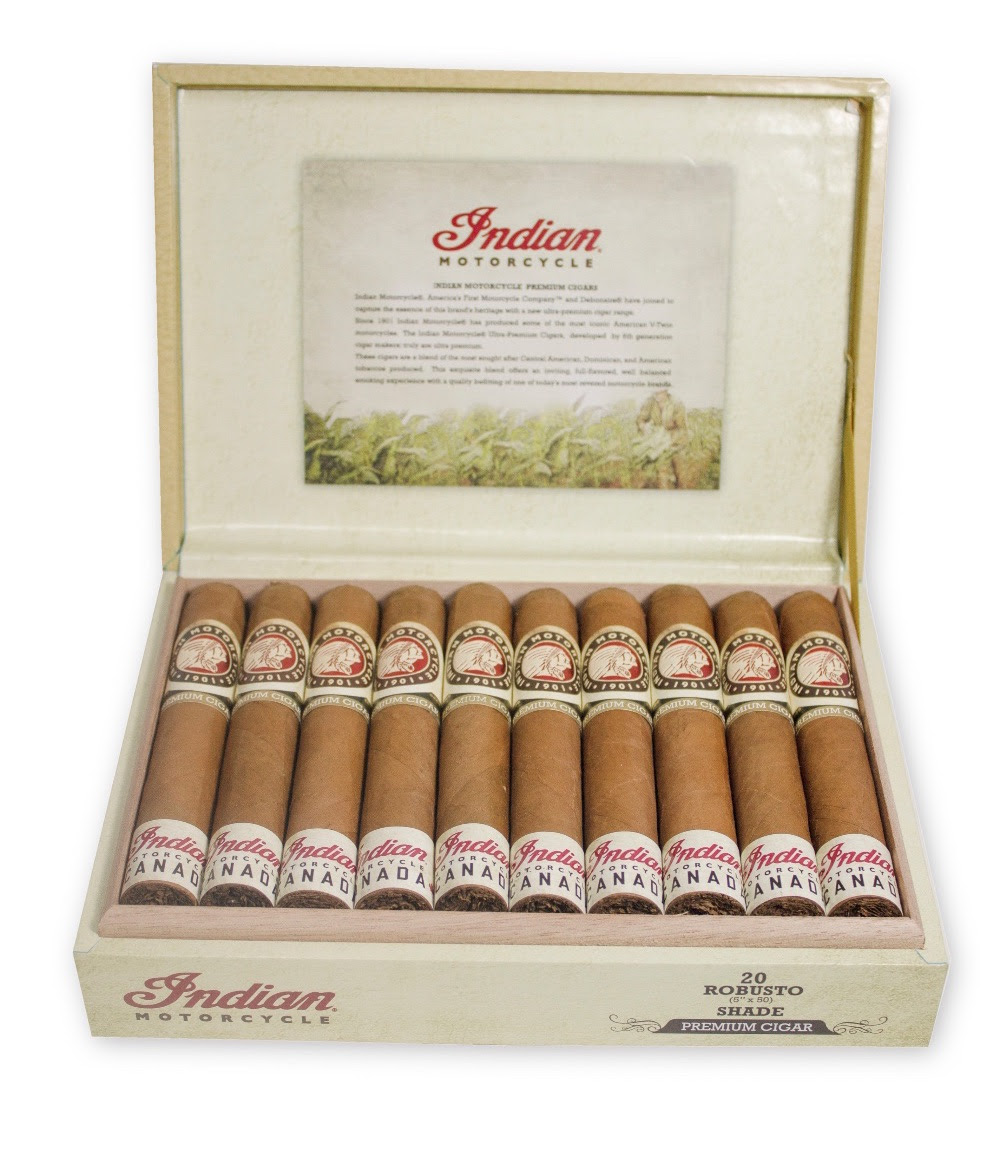 In a press release, Zanghi commented "Firstly, this is a super exciting project with Brigham [Debonaire's Canadian distributor], a great company filled with great people! I've known Dan and team for what seems like 20 years or so, once we began distribution in Canada we all felt the fit was perfect right away: Indian 1901 with Brigham 1906; Connecticut Shade was a no-brainer for Canada's favorite motorcycle company! I am excited to visit with and enjoy this great cigar with the fine retailers and consumers of such a fine outfit in Canada when we launch in May."
Details of the period of exclusivity of the project were not announced.