---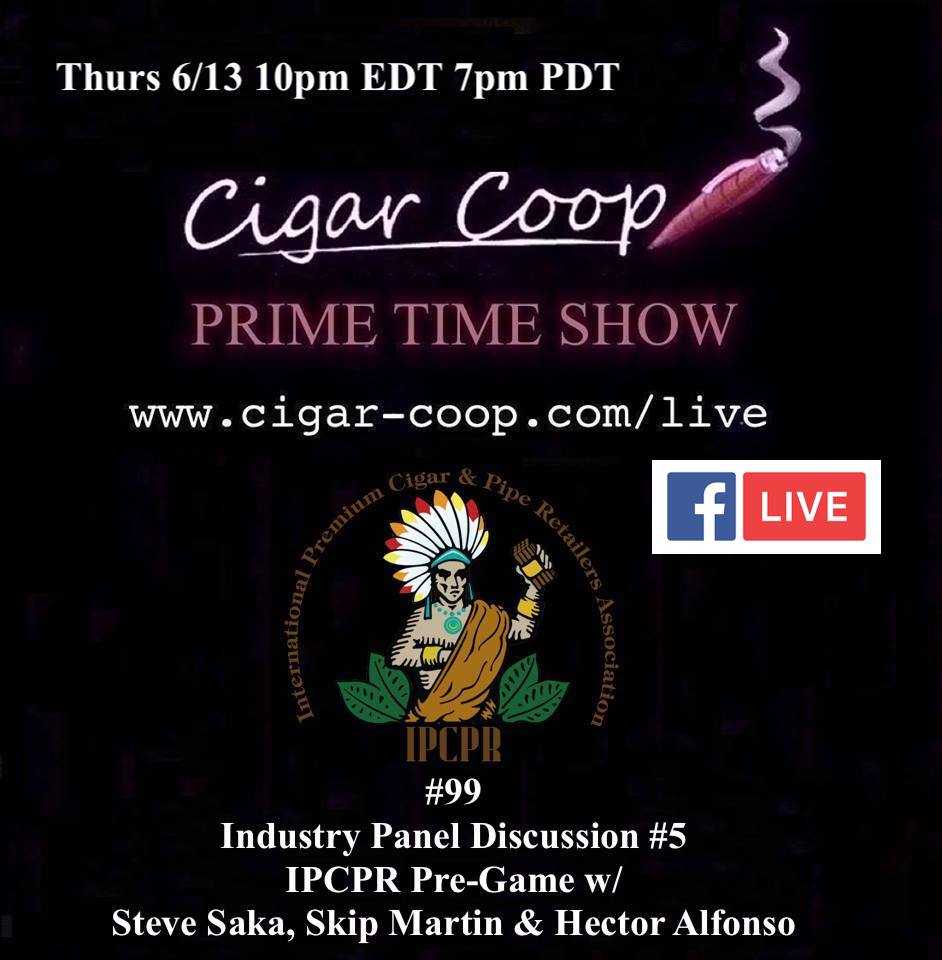 Put your seat belts on. Once again we are joined by Hector Alfonso of Espinosa Cigars, Skip Martin of RoMa Craft Tobac, and Steve Saka of Dunbarton Tobacco & Trust – just in time for a panel discussion as a part of our IPCPR Pre-Game Series. We'll discuss the 2019 IPCPR Trade Show with our guest and a whole lot more.
Tune in live at 10pm Eastern/7pm Pacific. If you miss us, you can catch Prime Time any time on Google Play Music, iTunes, Podbean, and YouTube. The Prime Time Show – all about industry people and industry talk.
Note: This show WILL streamed on Facebook and our LIVE Page.