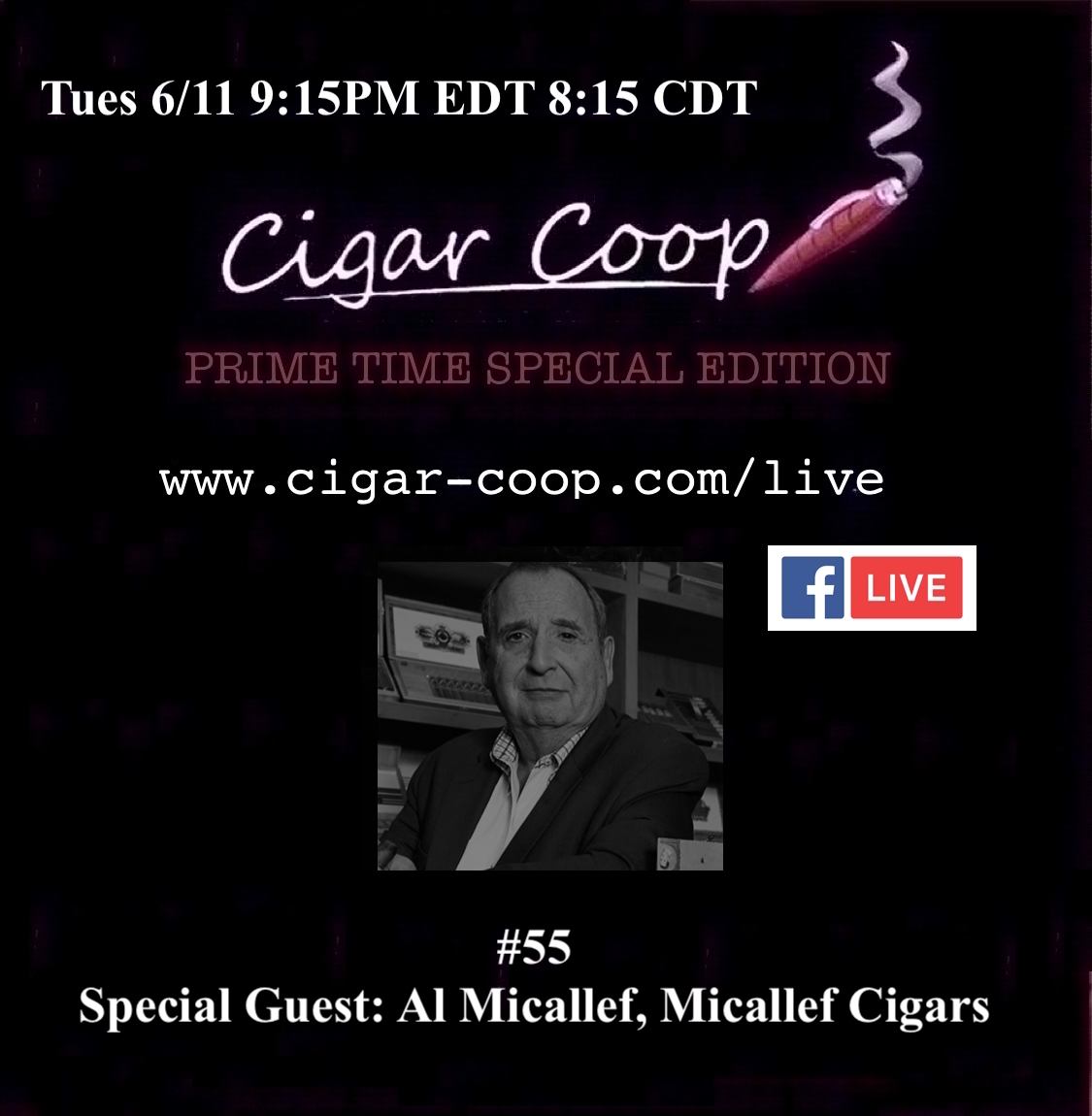 For Prime Time Special Edition #55, we welcome Al Micallef, owner and founder of Micallef Cigars to Prime Time.
Al might be a relative newcomer to the cigar business, but he's come in like no other person has in recent years and we will talk more about that.
Plus we will have some miscellaneous topics on IPCPR and ask the question, is the Dominican Republic unsafe?
You can watch LIVE by clicking here starting 9:15 PM Eastern Time. WE WILL ALSO STREAM LIVE BROADCAST ON FACEBOOK.
If you miss us, you can catch Prime Time any time on Google Play Music, iTunes, Podbean, and YouTube. The Prime Time Network of shows – the shows focusing on #industrytalk and #industrypeople.