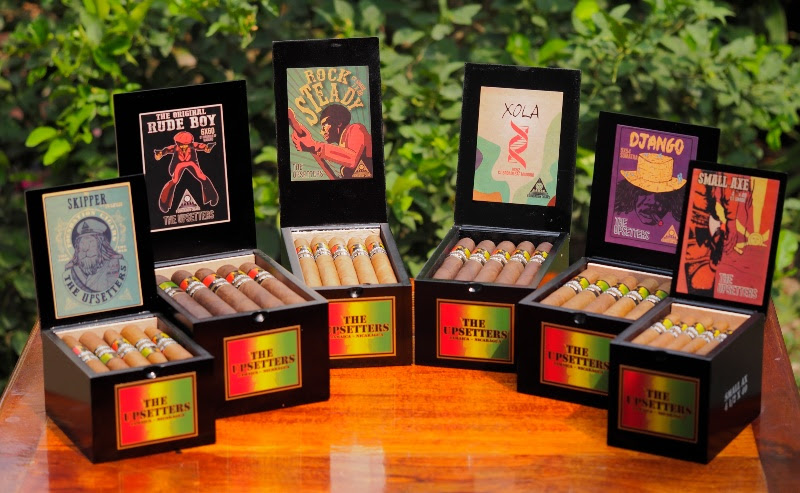 At the 2019 IPCPR Trade Show, Foundation Cigar Company will showcase updated packaging of The Upsetters.
The changes include new Inside art work and a series of secondary bands on most of the line (the exception being the Upsetters Ska) The artwork is meant to pay homage to the artistry of legendary Jamaican musicians. The designs were done by the company The ATOL Collective.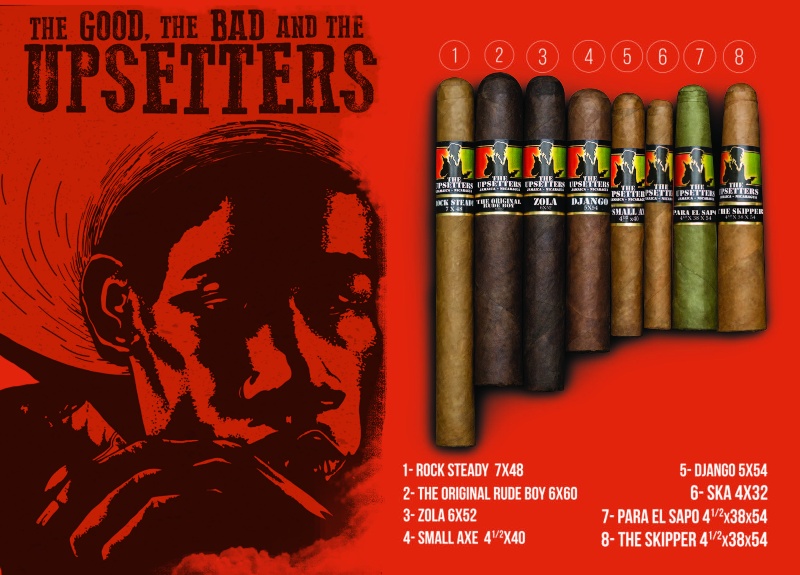 "When I started smoking cigars in 1996, many of my favorites were made in Kingston, Jamaica. The same year, I fell in love with roots reggae music. The Upsetters is the realization of my two great passions," commented company founder Nicholas Melillo in a press release.
The Upsetters was introduced in 2016 by Foundation Cigar Company as an infused cigar line featuring Jamaican tobacco.
The 2019 IPCPR Trade Show opens June 29th, 2019 in Las Vegas.
Photo/Image Credits: Foundation Cigar Company