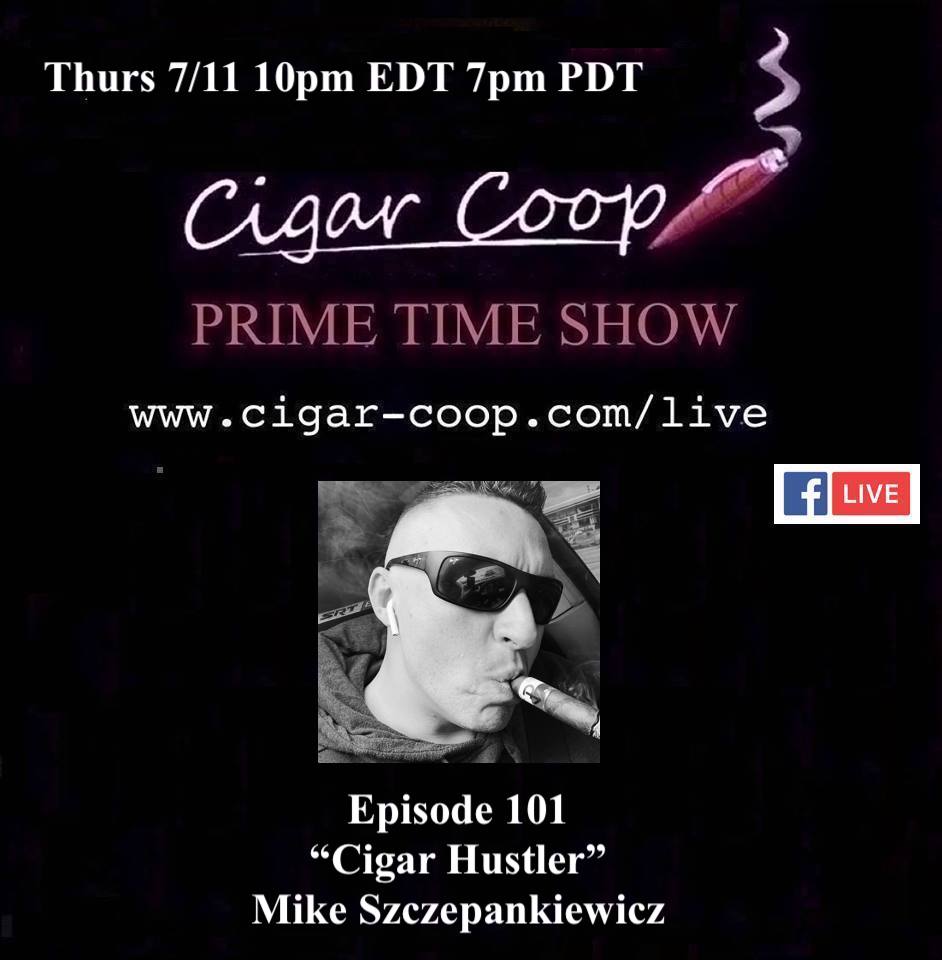 It's episode 101 and Prime Time is back from the IPCPR. This week we welcome the Cigar Hustler himself, Mike Szczepankiewicz. Mike wears many hats – retailer, brand owner, distributor, and podcaster. Tonight we'll learn more about Mike – and of course, we will tackle the 800 pound gorilla in the room, the change from IPCPR to PCA.
Tune in live at 10pm Eastern/7pm Pacific. If you miss us, you can catch Prime Time any time on Google Play Music, iTunes, Podbean, and YouTube. The Prime Time Show – all about industry people and industry talk.
Note: This show will be streamed on Facebook and our LIVE Page.