---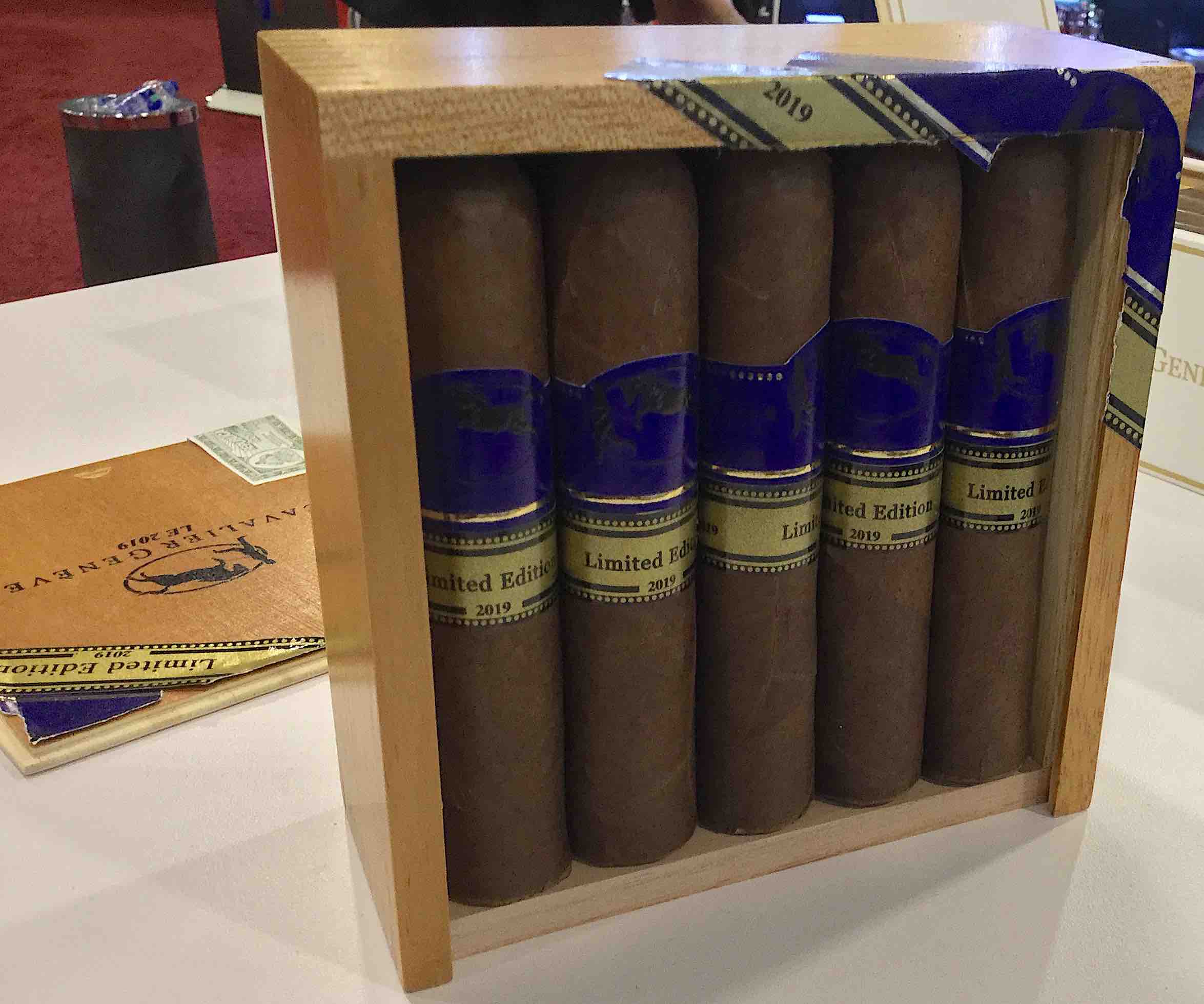 Just prior to the 2019 IPCPR Trade Show, Cavalier Genève announced it would be releasing its second limited edition cigar, the Cavalier Genève LE19. At this year's trade show, the cigar was officially showcased.
The Cavalier Genève LE19 is a 4 3/4 x 58 vitola with an undisclosed blend. It is presented in ten-count boxes. A total of 1,000 boxes are being released globally including to the U.S., European, African, and Asian markets. Cavalier Genève says the cigar will be made available to those partners who are carrying the brand's core line products. Pricing is set at $11.00 per cigar.
This is the second limited edition released by Cavalier Genève. In the prior year, the company released the Cavalier Genève LE 18.
Bear Duplisea contributed content and photography to this report.
Photo Credit: Cigar Coop