---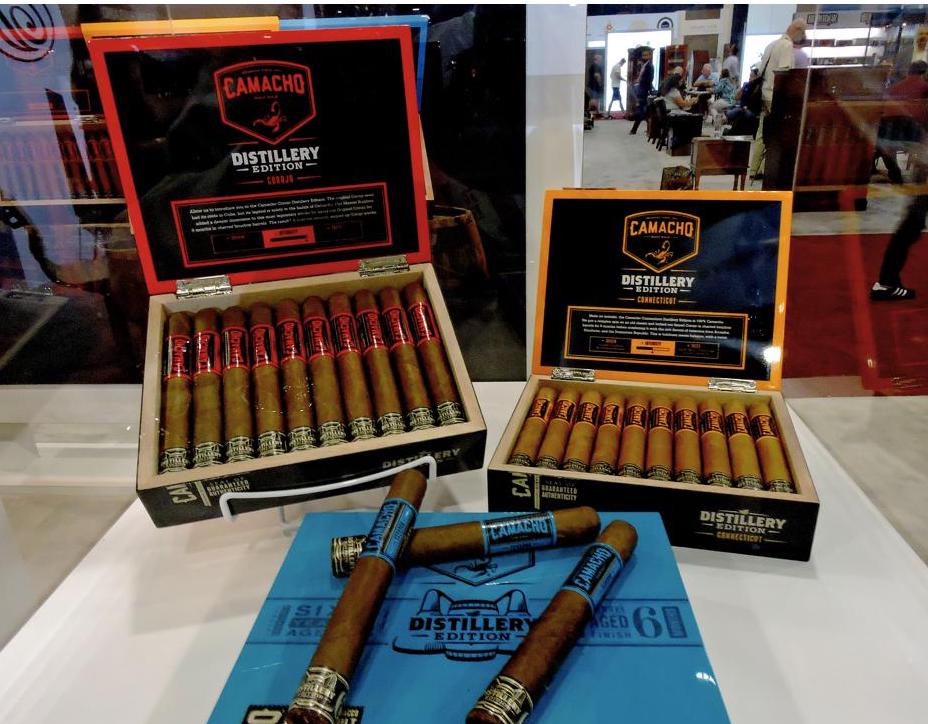 For the past six years, Camacho Cigars has for the most part stuck to a pattern when it comes to its releases – namely a major release prior to IPCPR, and a limited release at the Trade Show itself. 2019 saw a change this year as Camacho chose to unveil its major offerings for 2019 at this year's trade show. As usual, the Camacho brand was a part of the Davidoff of Geneva booth.
If you have followed Davidoff and its associated brands, for the most part the company has spent most of the past two years bringing back new products. Camacho has not been immune to that. This year's major release was the Camacho Distillery Edition – which put a different spin on three of Camacho's core line offerings.
With the Camacho Distillery Edition, the Camacho Corojo, Camacho Connecticut, and Camacho Ecuador blends have been tweaked to utilize an Original Corojo leaf that has been aged in charred bourbon barrels for a minimum of six months. The leaf is then incorporated in different ways into the three blends. This is a concept that Camacho employed with the Camacho American Barrel Aged project.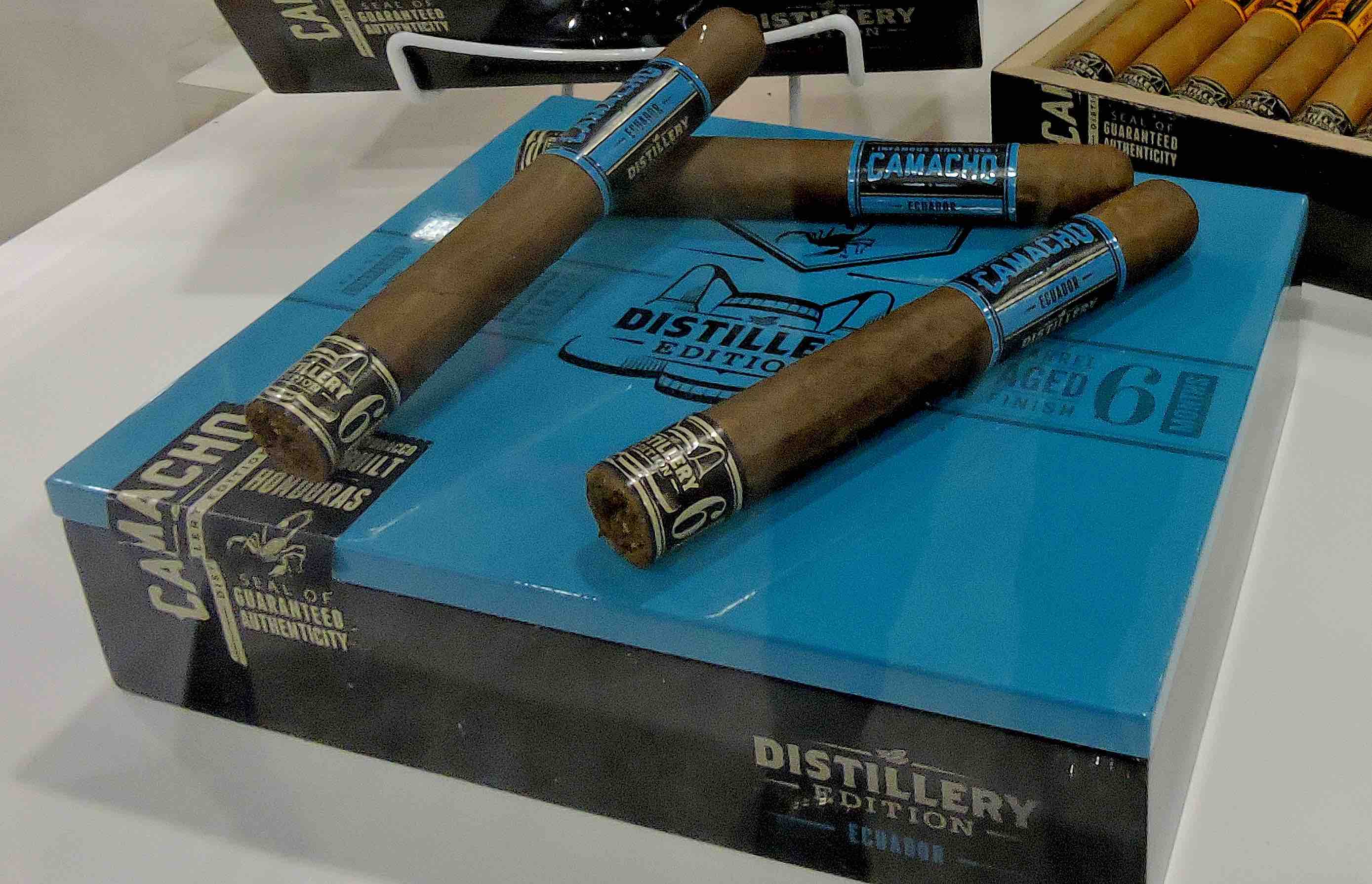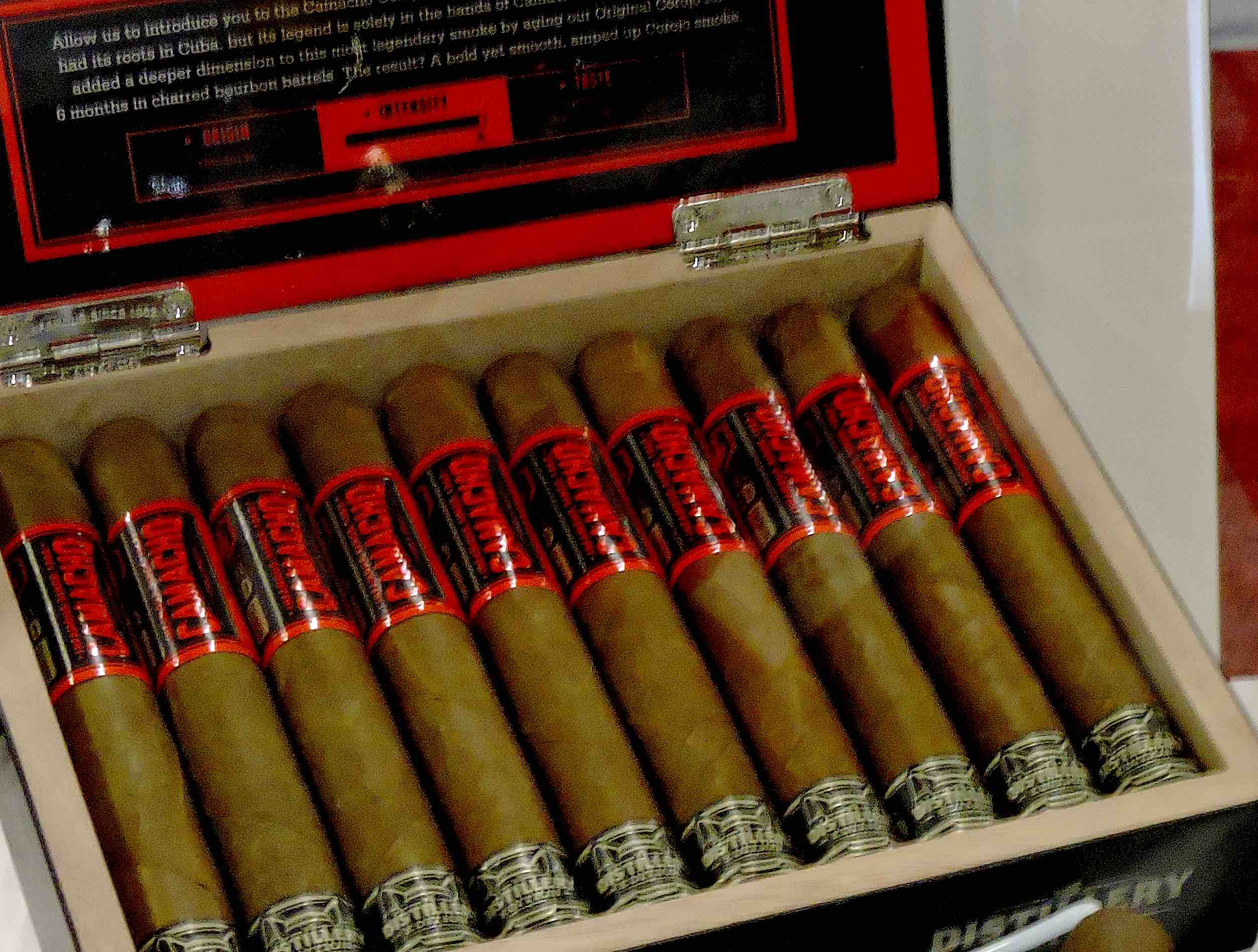 At the same time, Camacho showcased an offering called the Camacho Special Selection Black. This cigar actually is an old favorite with a new name as it brings back the Camacho Diploma Maduro blend. It's a 100% Original Corojo blend with a Maduro wrapper. It is being released in one size – a 5 x 50 Robusto. Like the previous two installments of the Camacho Diploma Special Selection (which are based on the original Camacho Diploma), it will be packaged in triangle coffins – with the difference being the coffins are black.  Camacho has said this will be the last installment of the re-releases under the Camacho Diploma Special Edition series.
Finally, Camacho has brought a tube offering to its box-pressed Camacho BXP line. Camacho is well-known for releasing Tubo offerings across its lines. While Camacho is known for doing Tubos for its Robusto offerings, the BXP delivers a Tubo for its Toro size. The other thing is that given the BXP is a box press, this is going to be square tube offering – much like has been seen in the AVO line. The BXP Tubos come to the Camacho Corojo BXP, Camacho BXP Connecticut, and Camacho BXP Ecuador lines.
IPCPR 2019 Product Reports
Bear Duplisea contributed content to this report
Photo Credits: Cigar Coop, except where noted