---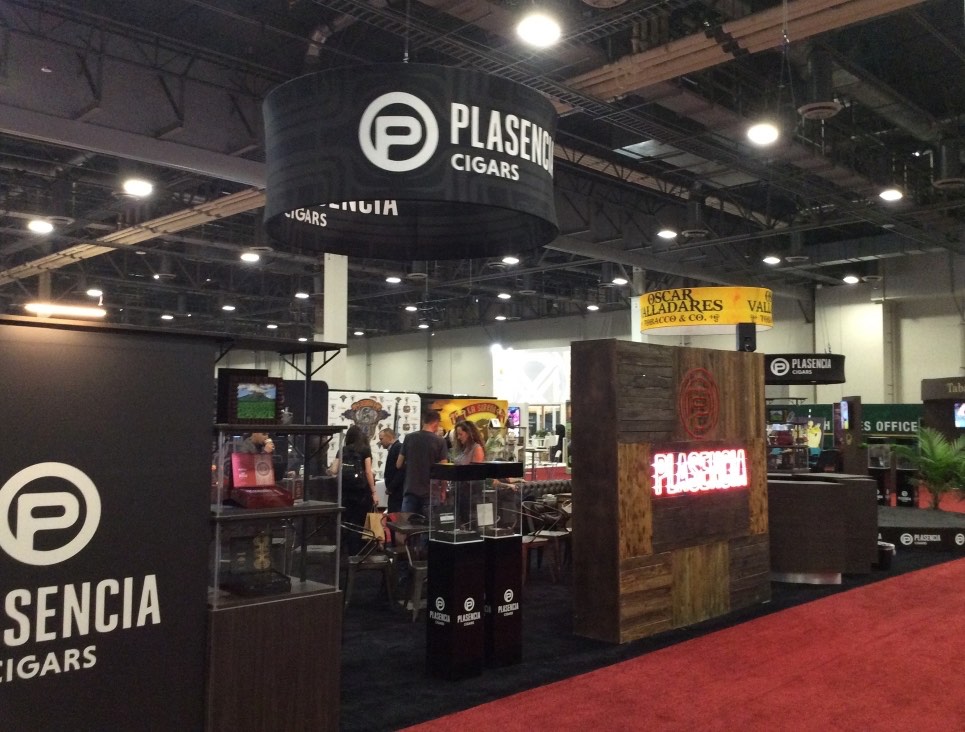 Two years ago, Plasencia Cigars made its debut at the 2017 IPCPR Trade Show. While Plasencia Cigars is well-known for its massive farming and factory operations in Nicaragua and Honduras, distributing a brand with the Plasencia name on it was something new. Now three years as exhibitors at the Trade Show, Plasencia continues to take things to another level.
After launching four lines in 2017, Plasencia last year chose not to release any new product. Despite the decision, we found the Plasencia booth in 2018 to still have plenty of activity. 2019 saw Plasencia with one new line, and it made an impact. While lack of foot traffic at the 2019 IPCPR Trade Show has been a major discussion point, you wouldn't have known it from the Plasencia booth, as it was full of activity.
Front and center was the Plasencia Alma del Fuego. It was the third in a planned five-part series of "Alma" cigars. The name Alma del Fuego means "Soul of the Fire" and it pays homage to the volcanic soils that stem from Ometepe Island located in Lake Nicaragua. The Alma del Fuego is an all-Nicaraguan blend. according to Plasencia, the majority of the filler leaves for this cigar come from Ometepe. The cigar is finished with a sun-grown wrapper grown in Jalapa.  All of the Nicaragua tobaccos come from Plasencia farms.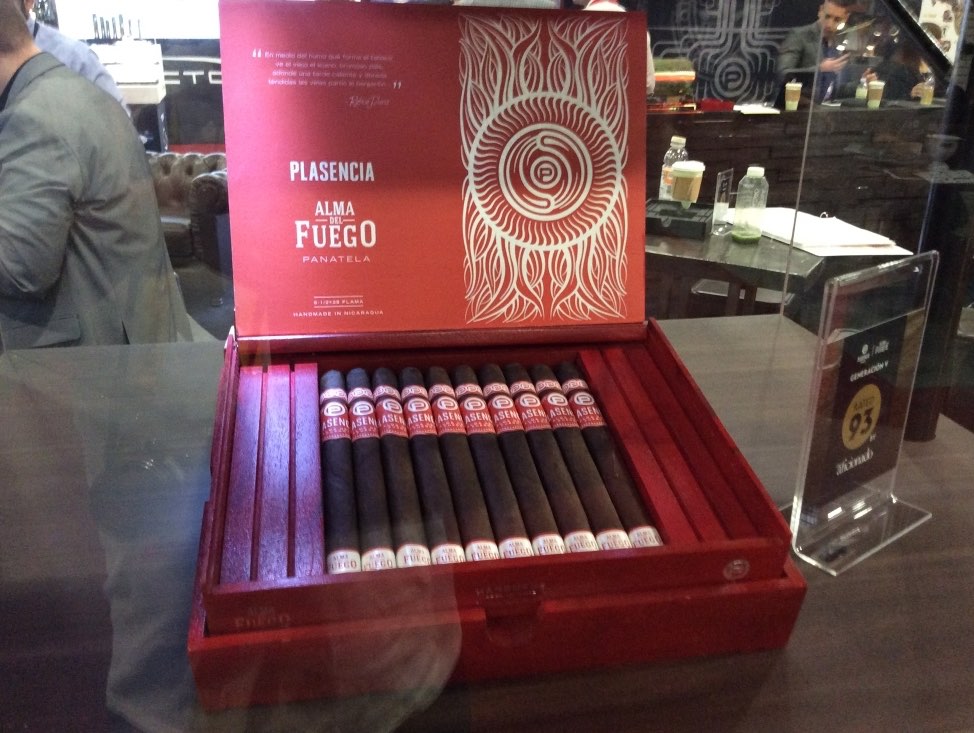 A fire theme was in play at the Plasencia booth with the Alma del Fuego- one of the most unique displays I've seen at a booth in the ten years covering IPCPR. Special thanks to Toar Campbell of Cigar Smoke for sharing the photo with us.
IPCPR 2019 Product Reports
Bear Duplisea contributed content to this report
Photo Credits: Cigar Coop, except where noted