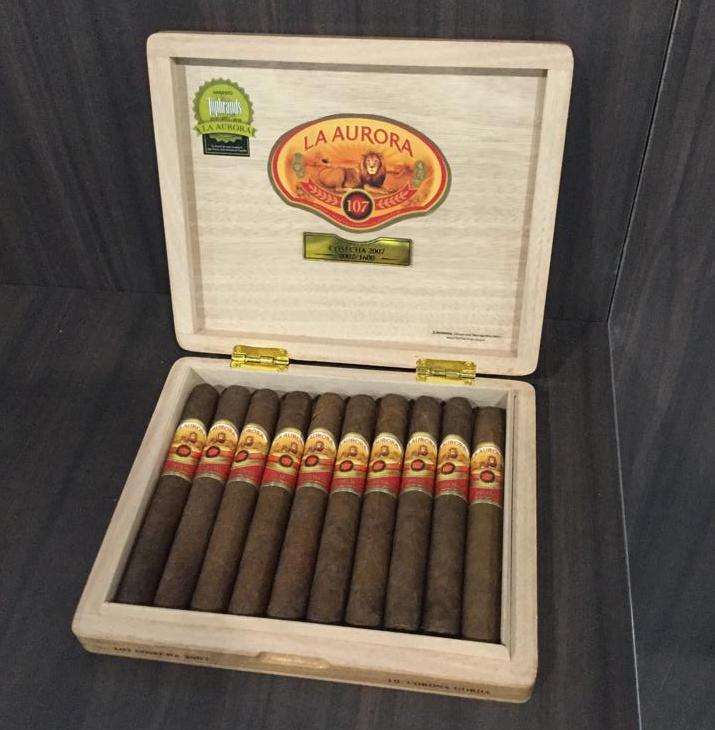 La Aurora Cigars has announced the La Aurora 107 Cosecha 2007 Is now heading to retailers.
The name "Cosecha" means harvest and the name is appropriate because this cigar is highlighted by tobaccos from the 2007 harvest year. It's the second "Cosecha" cigar done by La Aurora cigars. In 2016, La Aurora Cigars launched the  La Aurora 107 Cosecha 2006. This is a cigar that utilizes harvest year tobaccos from 2006 and went on to win the 2017 #2 Cigar of the Year on Cigar Coop.
La Aurora Cigars are produced in the Dominican Republic at the La Aurora factory. Distribution in the U.S. is handled by Miami Cigar & Company.
For more details on the La Aurora 107 Cosecha 2007, see our 2019 IPCPR Pre-Game coverage:
Photo Credit: Cigar Coop