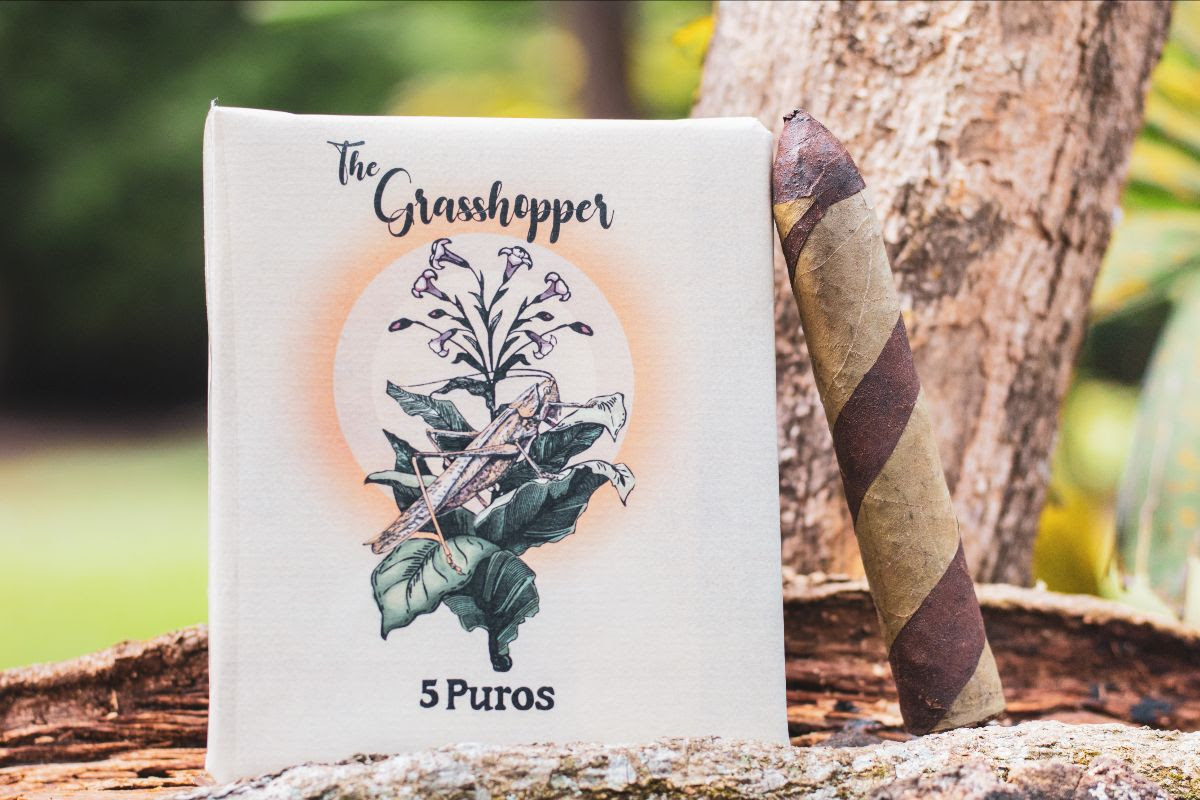 Foundation Cigar company has announced a new event-only five-pack know as the Grasshopper. It's a pack thatw ill be available with a purchase of other Foundation boxes and will be available only at events featuring Foundation's Nicholas Melillo.
The Grasshopper is a 5 puros pack that includes two cigars with San Andres Mexican wrapper, two cigars with Candela wrapper, and one cigar with a barber pole combination of San Andres and Candela. The binder is Corojo from Jalapa Nicaragua and the filler contains tobaccos from Esteli, Condega, and Jalapa Nicaragua. Each cigar is a 5 1/4 x 52 torpedo.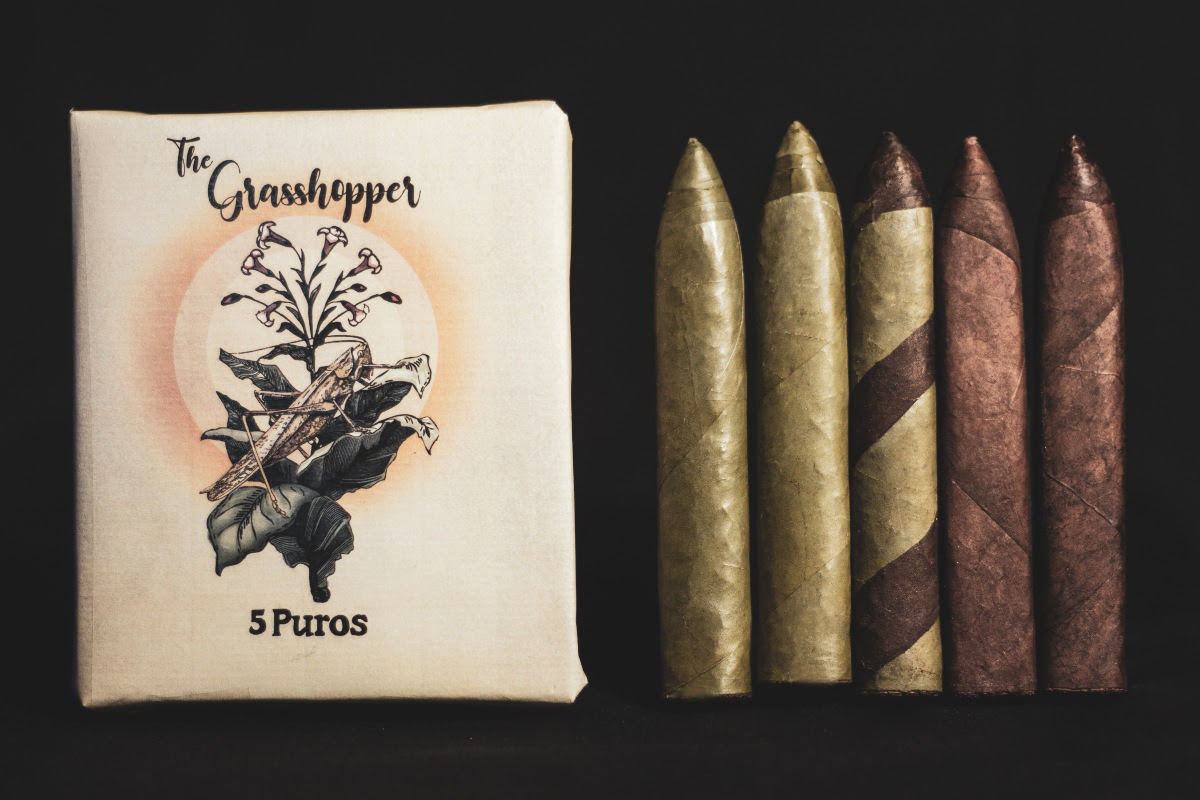 For the name Grasshopper, Melillo was inspired by 'A Textbook on Tobacco,' written by Carl Werner in 1914. Within this book, Werner discusses the etymology of the word cigar and its linguistic origins in Spain. Ciggara in Spanish means grasshopper and with the insects filling local gardens with their loud chirps, Spaniards called the gardens ciggarals- "places where the grasshoppers are thickest." This eventually resulted in the name "cigar" emerging.
The Grasshopper replaces Menelik as Foundation's event offering. Menelik was moved into national release just after the 2019 IPCPR Trade Sho.
The Grasshopper makes its debut on Saturday, November 2 at Ligero Tobacco House in Georgia, home to the only Foundation Cigar Lounge in the U.S.
Photo Credits: Foundation Cigar Company