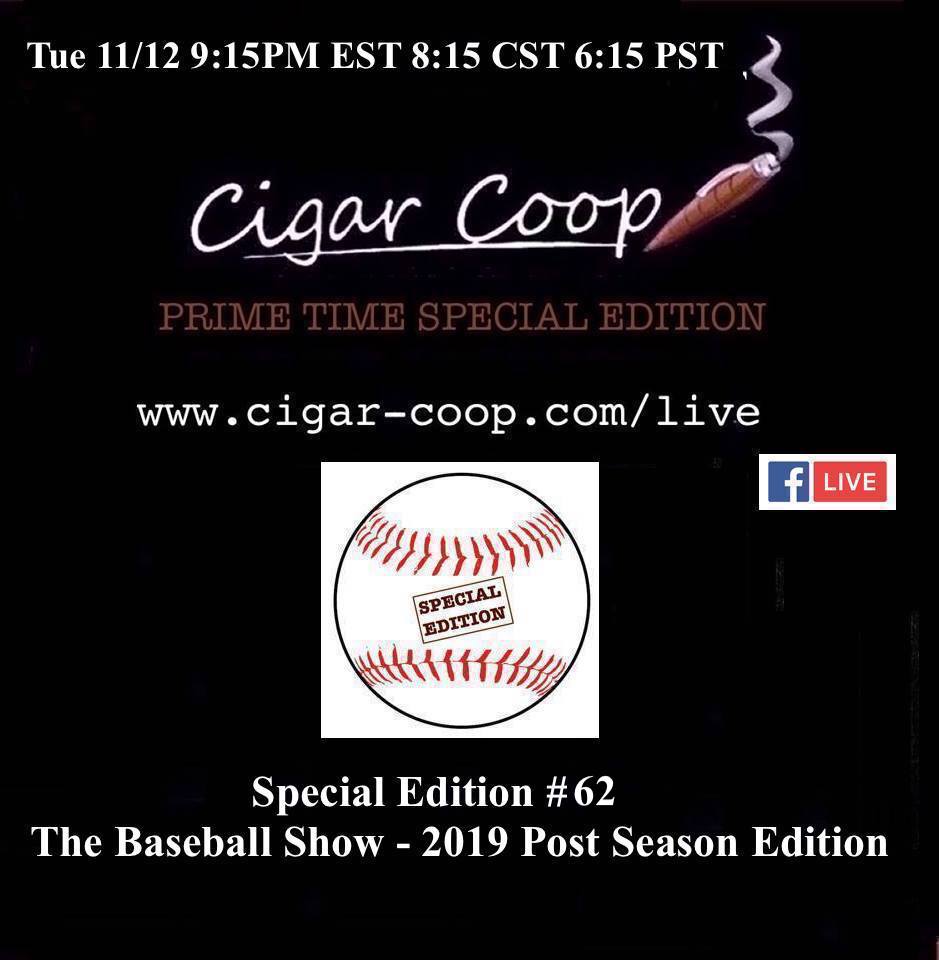 The 2019 Major League Baseball regular season has come to a close, and tonight on Special Edition we'll recap all of the happenings as we are joined by Miguel Schoedel of Crowned Heads.
We're going to review the happenings of the 2019 Major League Baseball Season. We will look back at our Over/Unders as well as our regular season predictions. We then will look ahead to the World Series and postseason awards. It's an episode of baseball and of course cigars.
You can watch LIVE by clicking here starting 9:15 PM Eastern Time. WE WILL ALSO STREAM LIVE BROADCAST ON FACEBOOK.
If you miss us, you can catch Prime Time any time on Google Play Music, iTunes, Podbean, and YouTube. The Prime Time Network of shows – the shows focusing on #industrytalk and #industrypeople.