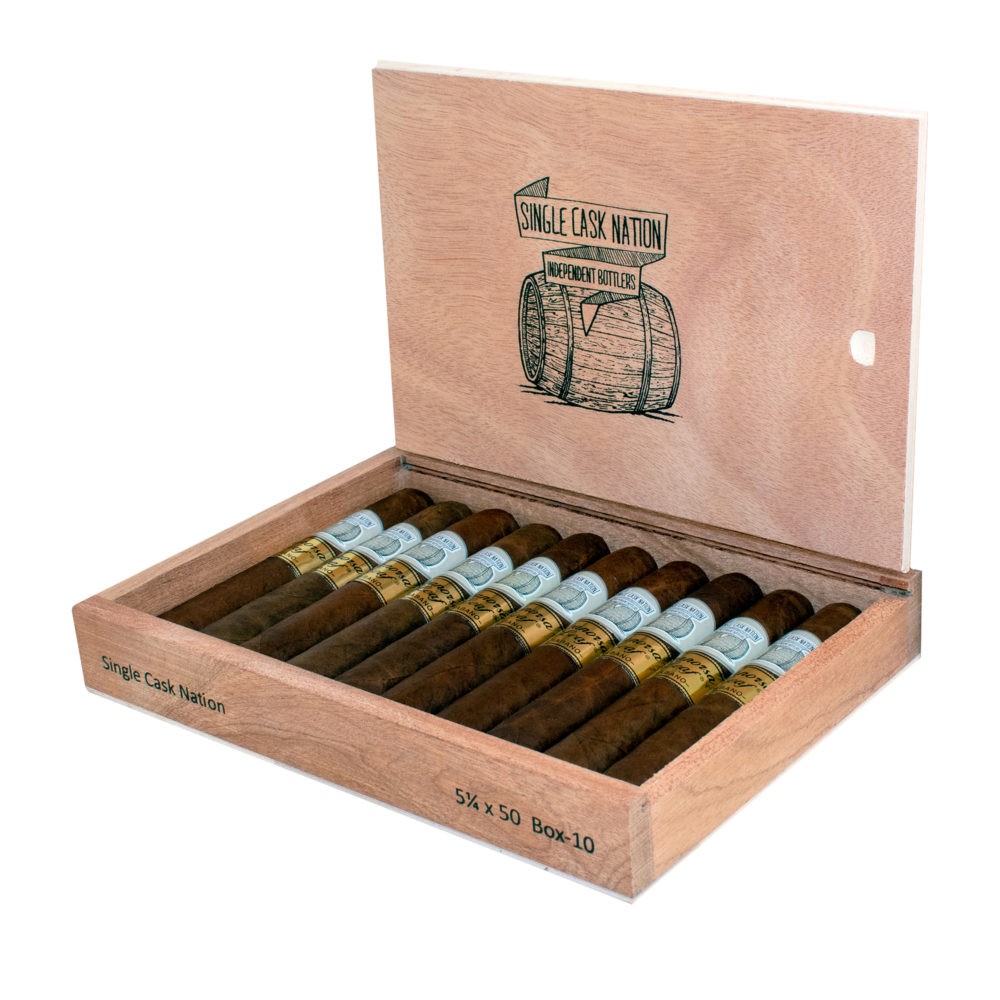 Aganorsa Leaf has announced it is teaming up with J&J Spirits to produce a Rye Cask Aged Cigar called Single Cask Nation. The offering will be offered as an exclusive to Two Guys Smoke Shop in New Hampshire.
According to a press release, J &J Spirits, brand owner of Single Cask Nation- an independent bottler of fine Single Malts, Bourbons, Ryes, Rums and Mezcal, shipped a single rye cask to Aganorsa Leaf. The barrel was used to age the cigars in order to impart "subtle sweet and delicate spicy whisky-driven notes to the cigar smoking experience."
The Single Cask Nation cigar itself comes in one size – a 5 1/4 x 50 Robusto featuring a Habano Ecuador wrapper over Nicaraguan binder and filler. A total of 200 ten-count boxes have been produced. Pricing is set at $119.99 per box.
"The cigar looks and feels velvety smooth," said Jonathan Miller, Cigar Czar at J&J Spirits in a press release.
"Having just dumped a cask of rye whisky," added Joshua Hatton, the company's President & CEO, "which was then married with some bourbon to create our penultimate Whisky Jewbilee festival bottling, we nosed the empty cask itself and realized that what we were smelling would go really well with a nice, light-to-medium bodied cigar. With Jonathan's deep connection within the cigar world we knew he'd put us on to just the right producer and retailer.
"Aganorsa Leaf produces some of my favorite sticks," said Miller, "and when it came to include 2GuysCigars.com as a retail partner, well, I couldn't think of someone better to work with."
The cigars will go on sale at 2GuysCigars.com on November 13th. In addition, all members of Single Cask Nation will have 24 hours early access to the cigars beginning at noon on Tuesday, November 12th. Membership to Single Cask Nation is free and is easy to sign up for by visiting: https://singlecasknation.com/account/register.
Photo Credit: Supplied by Aganorsa Leaf