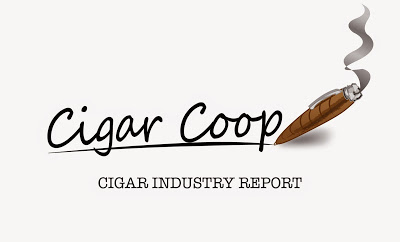 The Cigar Industry Report is a one-stop place to catch up on the activity here at Cigar Coop. It is a combination of the news reports, cigar reviews, and assessment updates we do throughout the week. In addition, each week we will look back at Cigar Coop history. Look for this report every Saturday morning at 8am Eastern Time.
Cigar Industry Report: Edition 353 (11/2/19)
Feature of the Week:President Trump to Nominate Dr. Stephen Hahn FDA Commissioner 
United States President Donald Trump will nominate Dr. Stephen Hahn to be the next U.S. Food and Drug Administration (FDA) Commissioner. Dr. Hahn is an oncologist who currently serves as the Chief Medical Executive of the MD Anderson Cancer Center. We got the details here.
News and Previews
U.S. Senate: S.9 is a proposed piece of legislation that calls for an exemption from FDA Regulation for premium handmade cigars. This week no new co-sponsors were added. The total number of sponsors remains at 15.
U.S. House of Representatives: H.R.1854 is the House Companion Bill to S.9. This week 2 new co-sponsors have signed on: Thomas Massie [R-Kentucky] and H. Griffith Morgan [R-Virginia] The total number of sponsors is now 81.
FDA: Oral Arguments were heard in the cigar industry's appeal on warning labels against the FDA. The audio archive is here.
---
Assessments
Agile Cigar Reviews
Other Announcements
---
Prime Time Show
No Show This Week
Prime Time Special Edition
No Show
Schedule
Prime Time
Episode 116 (10/31/19): Live from La Zona Palooza 2019
Prime Time Special Edition
Special Edition 62 (11/12/19): The Baseball Show
---
On this date November 2nd….