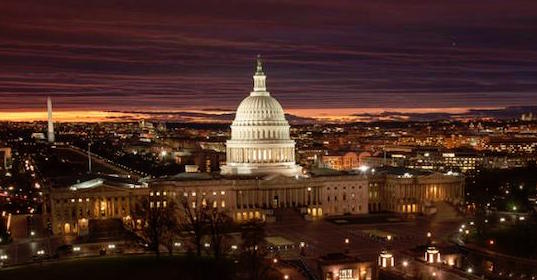 Today an amendment was added to HR 2339, a comprehensive anti-tobacco bill that last week passed a U.S. House of Representatives subcommittee. In the amendment to the bill is language that would exempt premium cigars from a ban on internet and catalog sales as well as exemption from the U.S. Food and Drug Administration's costly premarket approval/substantial equivalency process. However, the amendment includes in the definition of a premium cigar a minimum price point of $12.00.
The amendment passed by 28-24 vote. As for next steps, the timeline for consideration by the full House of Representatives and Senate is still to come.
The news of the minimum price point is expected to be a controversial one. Five years ago a minimum price point of $10.00 was included as an "Option B" when the FDA was soliciting feedback on whether to exempt premium cigars from regulation.
In a press release, J. Glynn Loope, executive director of CRA, stated upon passage of the Manager's Amendment, "The step forward that this bill facilitates is the recognition that there is, in fact, a class of cigars recognized as 'premium' which deserves differing consideration by Congress, and the FDA, alike. While much work remains, this message is notable."
Meanwhile, Drew Newman, general counsel of J.C. Newman Cigar Company issued the following statement:
"Today is a huge step forward for the premium cigar industry. This afternoon the health committee of the U.S. House of Representatives voted to treat premium cigars differently from mass-market tobacco products. As premium cigars are a natural, handcrafted product enjoyed by adults, FDA's decision in 2016 to regulate premium cigars like cigarettes has never made sense. For the first time ever, Congress has supported regulating premium cigars differently than all other types of tobacco.
"Although today's vote is significant progress towards saving America's historic premium cigar industry, we still have more work to do. A minimum price of $12 per cigar is problematic, particularly since the price of premium cigars varies greatly across the country due to different state tax rates. Additionally, FDA's own data shows that fewer than 25% of premium cigars are sold for more than $10. We will continue to work to improve the legislation and hope that Congress can enact it into law in the coming months.
"We are extraordinarily grateful to Congresswoman Kathy Castor (D-FL) for her continued leadership in working to save the historic 'Cigar City' of Tampa, Florida. Along with her Florida colleagues on the Committee, Reps. Gus Bilirakis (R-FL), Donna Shalala (D-FL), and Darren Soto (D-FL), and Senator Marco Rubio (R-FL) in the U.S. Senate, we sincerely appreciate the efforts of our elected leaders to ensure that adults can continue to choose to enjoy a fine, premium cigar. We are also thankful for the tireless work of Cigar Rights of America and the Premium Cigar Association in advocating for the premium cigar industry over the past decade."
Congressman Frank Pallone Jr [D-New Jersey], the primary sponsor of the bill commented in a press release, "Today, we took an important step forward in responding to the youth tobacco epidemic, which threatens a new generation of young people to a lifetime of nicotine addiction and poor health outcomes.  Unfortunately, the proliferation of slick new products with enticing flavors has reversed the historic declines in tobacco use among young people, which is why Congress must respond with bold action to address this public health crisis.  Congressional action also became more important when, earlier this week, President Trump walked away from his promise to prohibit flavors in tobacco products that are so popular with our youth."
"The Reversing the Youth Tobacco Epidemic Act is a comprehensive approach to end this epidemic by raising the minimum purchase age, prohibiting flavors in all tobacco products, banning certain non-face-to-face sales, and protecting kids from predatory marketing.  I thank my colleagues for their steadfast commitment to confronting this epidemic head on and look forward to advancing the bill to the House floor soon," added Pallone.
At press time, HR 2339 has gained 93 sponsors. This has eclipsed the number of sponsors of HR 1854, a bill that calls for an exemption from regulation for premium cigars. HR 1854 currently has 83 sponsors.