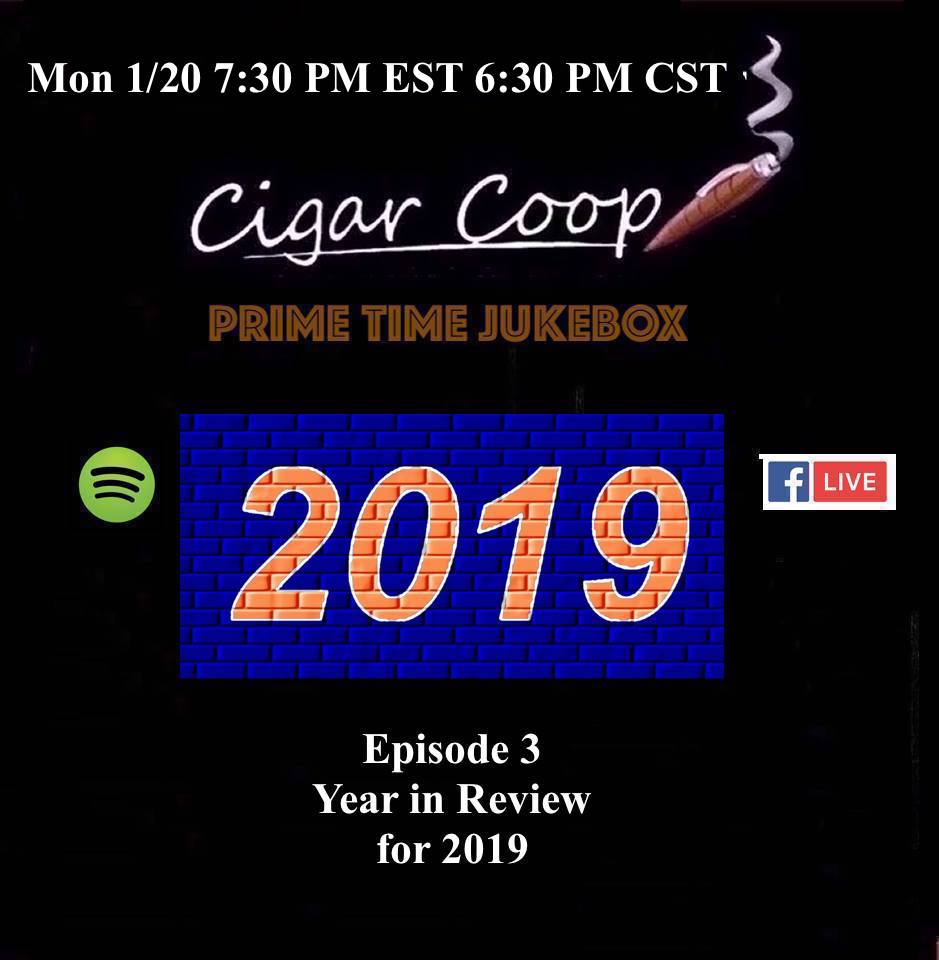 For Prime Time Jukebox Episode 3, we ring in the New Year by looking back at 2019. We'll recap some of our hits and misses when it comes to cigars in 2019. We'll recap our Top 6 songs from 2019, and make some picks for the Grammys – namely who will win and who should have been nominated. We will touch on Neil Peart's passing (Neil will be the subject of a future Prime Time Jukebox. Finally Dave's New Music 45 will tell us the latest on the music scene and what podcast he has uncovered this month.
The Spotify Playlists for the show tonight can be found here:
Tune in on Facebook at 7:30pm Eastern/4:30pm Pacific. If you miss us, you can catch Prime Time any time on Google Play Music, iTunes, Podbean, and YouTube. The Prime Time Show – all about industry people and industry talk.
Be sure to email your selections and feedback to cigarjukebox@gmail.com!