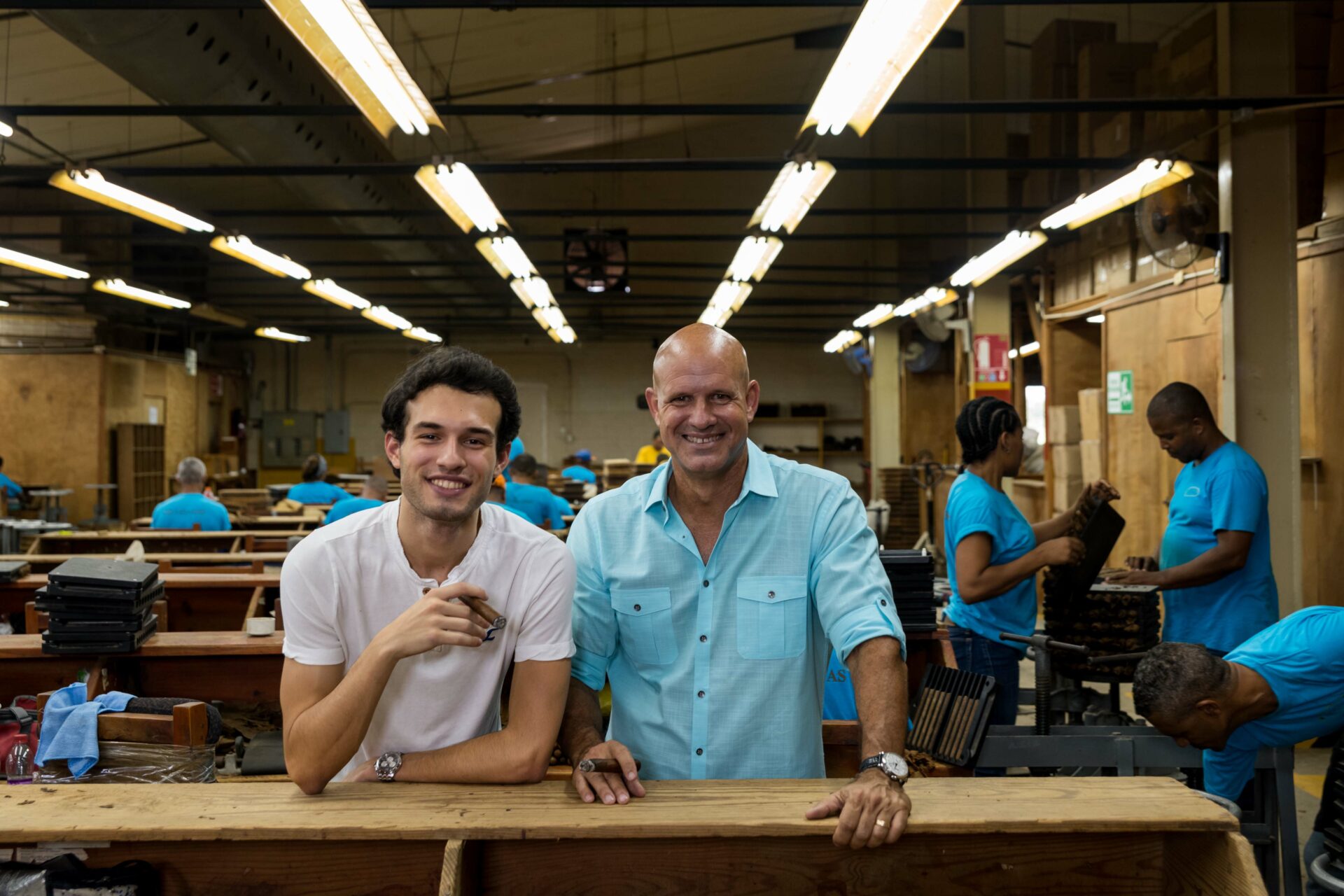 Casa Cuevas Cigars has announced that Alec Cuevas will be the company's new Director of Operations. Alec is the son of company President Luis Cuevas Jr. and grandson of Master Blender Luis Cuevas Sr. He is the fifth generation of the Cuevas family to work in the family business.
Alec is a Miami native and grew up around tobacco. He spent summers in the Dominican Republic, with his grandfather at the Cuevas' cigar factory, Las Lavas Cigar Factory. His passion for tobacco was cemented when he smoked his first cigar, given to him by his grandfather during a New Year's celebration, at age 17.
"I couldn't finish it but smoking my very first cigar with my father and grandfather during that New Year's Eve celebration was one of my most memorable moments in my life," commented Alec Cuevas in a press release.
While attending Florida International University, he went on to work for Neptune Cigar Super Store located in Miami.
Luis Cuevas Jr. said:" My father and I couldn't be prouder of Alec. The Casa Cuevas Cigar brand is first and foremost a family business and we look forward to watching Alec grow with us."
Alec Cuevas added: "My father has created a culture, that makes the Casa Cuevas Cigar brand unique. Our motto "we make cigars from our casa, to yours" is because cigars unify people from different backgrounds, job positions, and the like. My father, grandfather and I have an immense adoration for what we create, and an immense admiration for other wonderful brands within the industry of tobacco. I am proud to join my father and grandfather and look forward to help the Casa Cuevas Cigar brand grow."