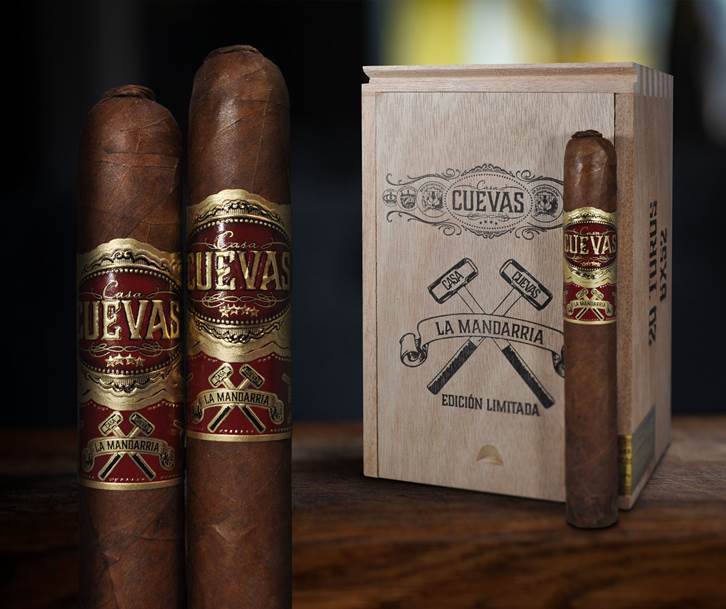 Casa Cuevas Cigars has announced it is taking its La Mandarria line into regular production. La Mandarria is a cigar that was originally released as a part of 500 box limited edition run.
It was earlier this year when Casa Cuevas Cigars was the victim of a major robbery to their Miami, Florida warehouse that wiped out a good chunk of their inventory. The warehouse was broken into using a sledgehammer (La Mandarria in Spanish). Following the robbery, Casa Cuevas Cigars made a decision to forge ahead and create a cigar. La Mandarria pays homage to how Casa Cuevas overcame this adversity.
While the blend and size (6 x 52) are the same, the difference is the regular production La Mandarria will use a new secondary band with a La Mandarria specific logo.
In a press release Luis Cuevas Jr., President of Casa Cuevas Cigars, said, "We were completely overwhelmed by the response for La Mandarria. This brand was a smash hit at the 2019 IPCPR and sales have remained strong. We are grateful to the public for accepting the product with open arms."
In the original communication, Luis Cuevas Jr. said, "La Mandarria is a testament to the values that my father taught me as a child. He was a fighter who optimized the American dream. As a small cigar company, the robbery was an obstacle, but nothing he hasn't been able to deal with in his storied past. The Mandarria represents the principal tool used against us, but also represents the strength and will of my father."
La Mandarria uses an Ecuadorian Habano wrapper over a Dominican binder and a combination of Dominican and Nicaraguan filler. The cigar features a shagged foot and a pig-tail cap. Pricing remains at $12.00 per cigar.
For further details, see our assessment of the La Mandarria:
Photo Credits: Casa Cuevas Cigars