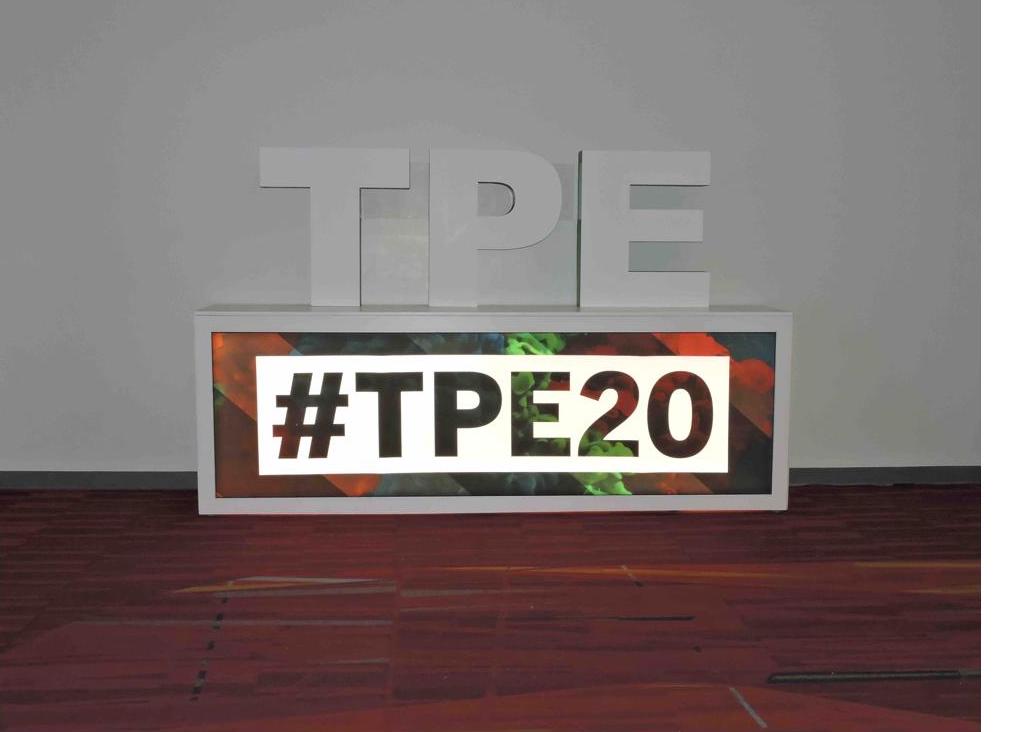 As I completed day two of the Tobacco Plus Expo (TPE) 2020, there are two words that came to mind – "everybody's happy". Speaking from the premium cigar side, there was a positive energy that I saw from all facets of the trade show – manufacturers, brand owners, retailers, and medias. There was almost no complaints. The second day of the trade show confirmed my initial reaction I had from day one when I walked into the Las Vegas Convention Center.
Day one of the TPE 2020 saw a lot of my time focused around the interview with Karl Malone (prep and post-production). Day two was spent walking the floor in a more focused manner. Part of the reason for the positive energy was the reports that sales and new accounts were being opened. Most of the messaging I got from the premium cigar side is "day two has been busier than day one."
I first turned my attention to the "Big Four" (Altadis U.S.A, Davidoff of Geneva, Drew Estate, and General Cigar Company). I normally don't like to discuss booth size and booth space, but in the case of the Big Four I think it's appropriate to mention. Of the four companies, Drew Estate has the largest size booth by a landslide. They secured 1500 square feet plus a "Drew Estate Lounge Experience" on top of it. Davidoff of Geneva and General Cigar Company secured 400 square feet each, and Altadis U.S.A. has 200 square feet.
While not as big as its PCA/IPCPR booth, the Drew Estate booth had one of the biggest presences on the Trade Show floor. It included a sales area, a room meant to represent a large retail humidor, and a general sitting lounge area. The humidor was the area where the majority of product displays were. it was less about showcasing the newer products and more about showcasing Drew Estate as a brand.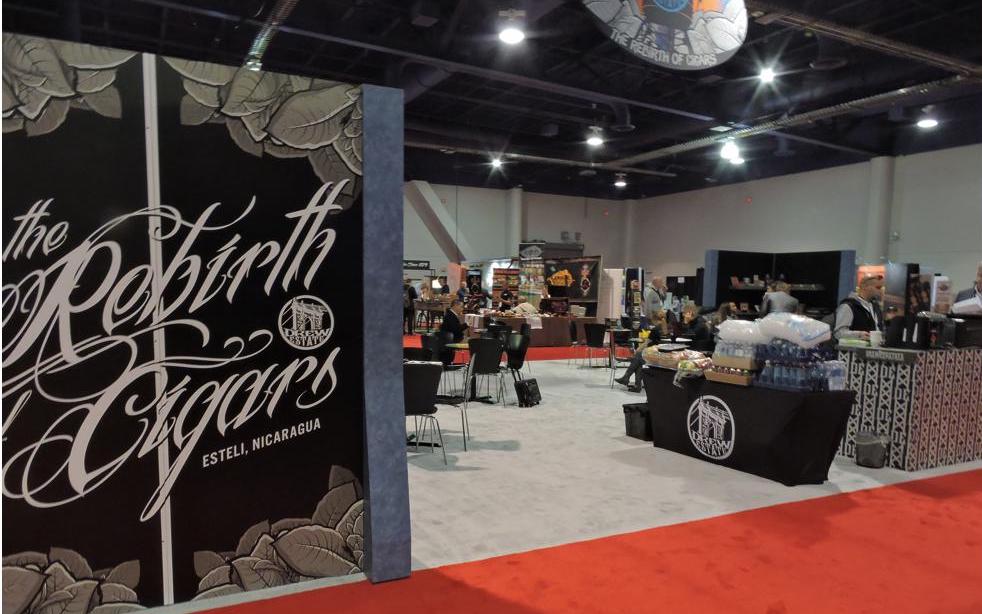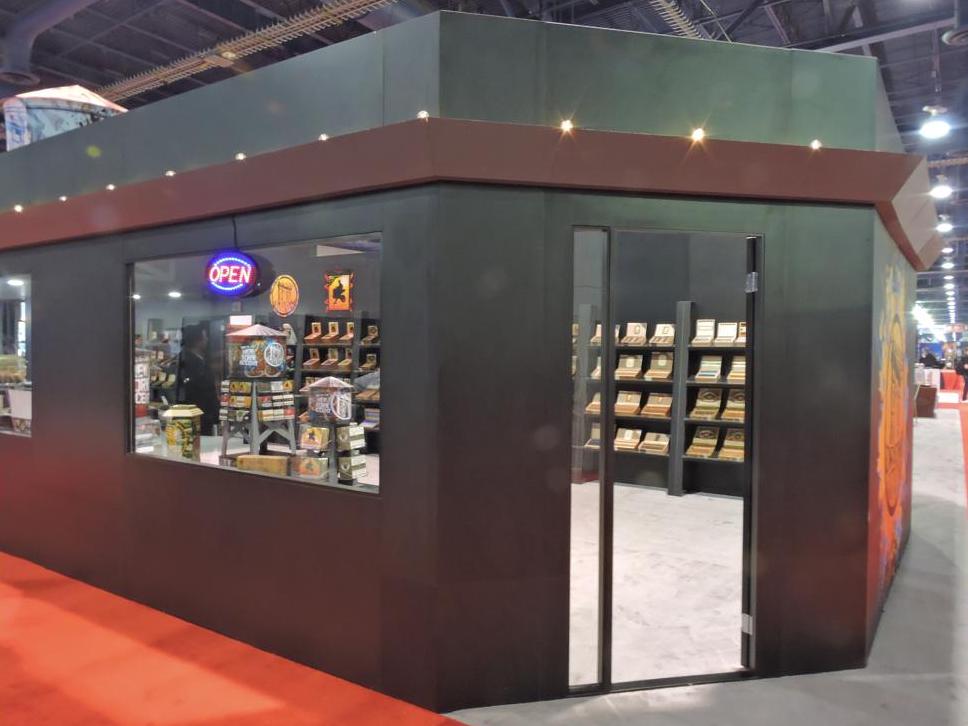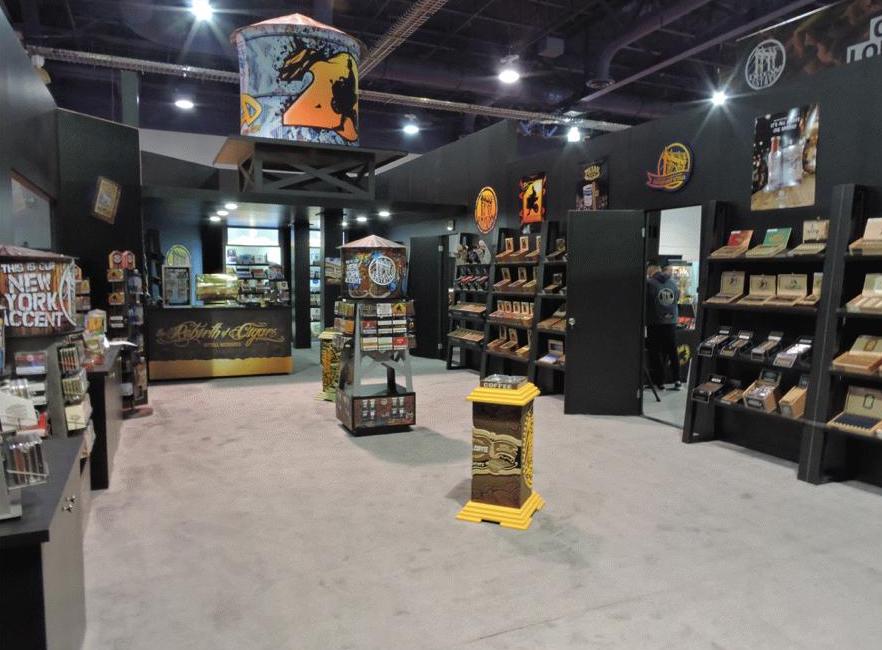 While Altadis U.S.A. had the smaller footprint, I thought they did an excellent job at focusing on the newer offerings.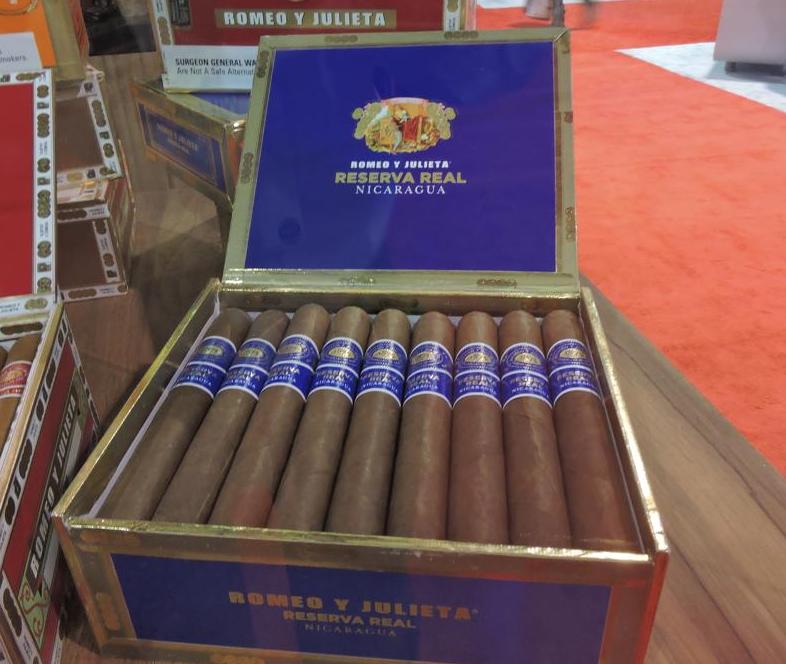 Davidoff of Geneva was primarily focused around AVO and Camacho with nothing new being offered.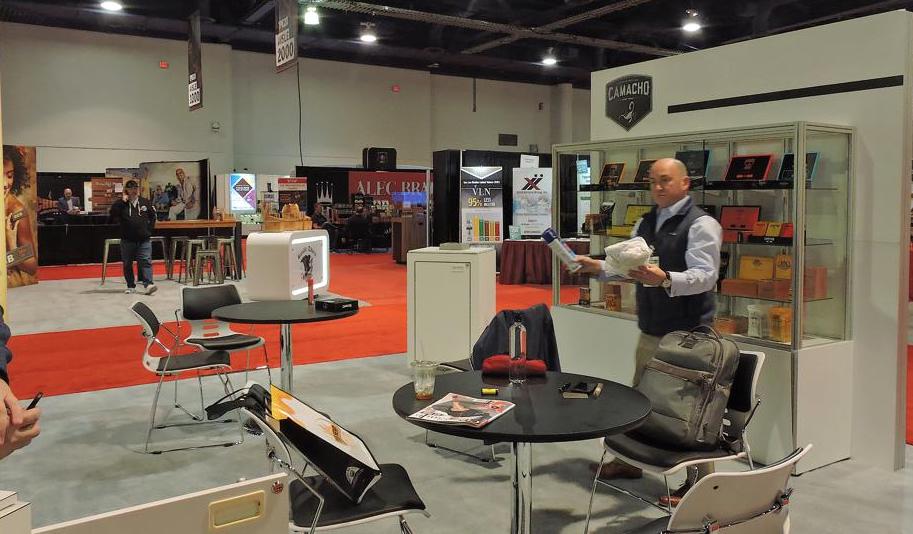 Finally, the General Cigar booth was a far cry from the days of being the Macy's department.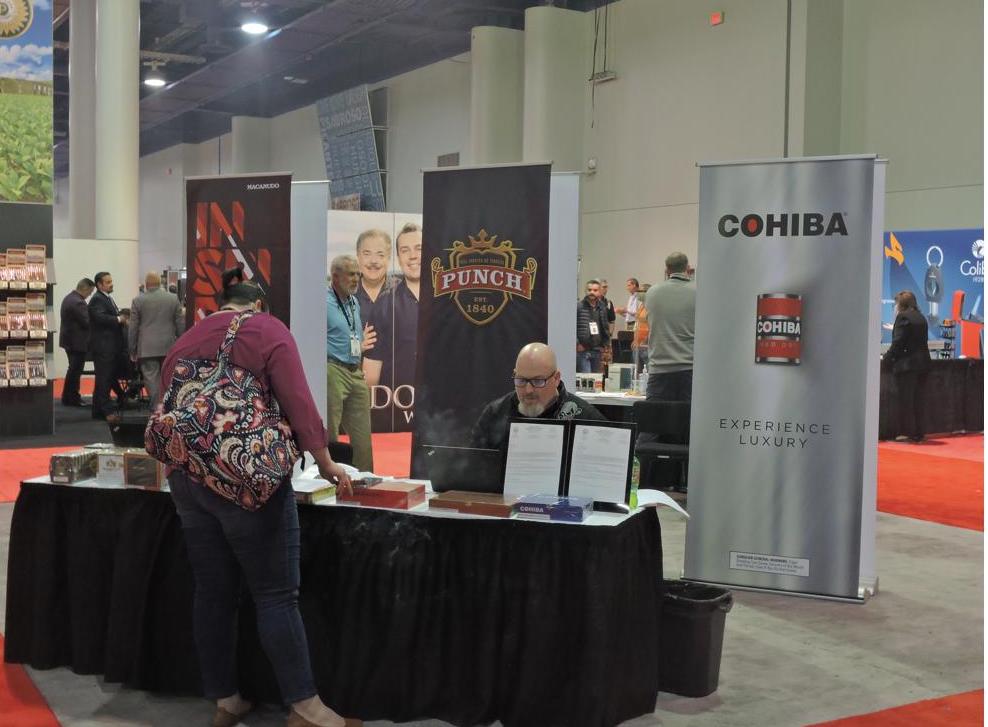 Royal Agio Cigars, the company acquired by Scandinavian Tobacco Group (STG) was in separate booth space from General Cigar Company (also part of STG). The Royal Agio space was actually larger and felt like a trade show booth. This shouldn't be a complete surprise since Royal Agio plays very heavy the machine made/cigarillo space – an area right up TPE's alley. However, they still were very much promoting the Balmoral and San Pedro de Marcoris.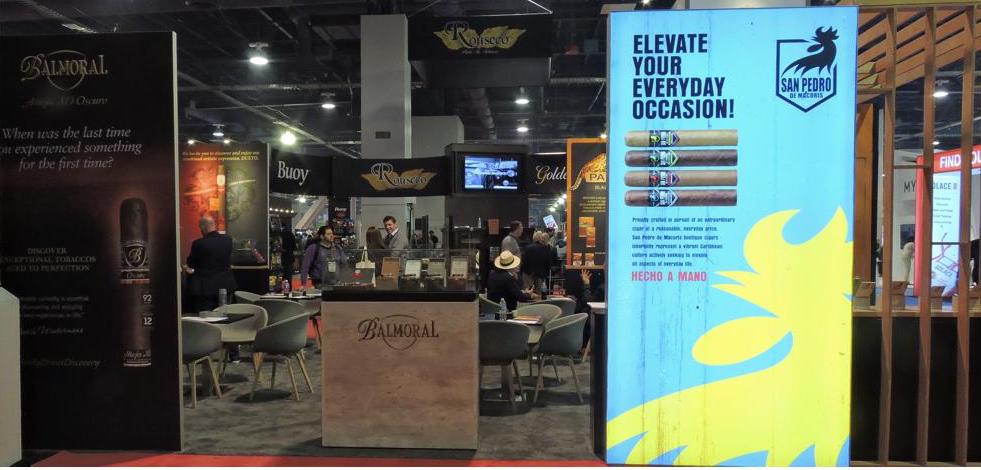 Other companies made their presence known. Perdomo, which has had one of the biggest booths at PCA over the past few years also had one of the larger exhibits at TPE 2020.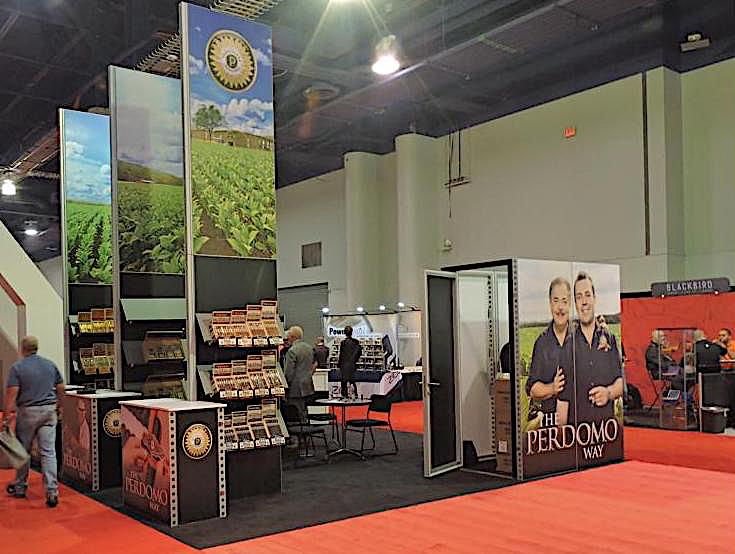 Oliva seemed extremely low-key this year with their booth setup – considering come PCA Trade Show time, they have one of the more elaborate ones.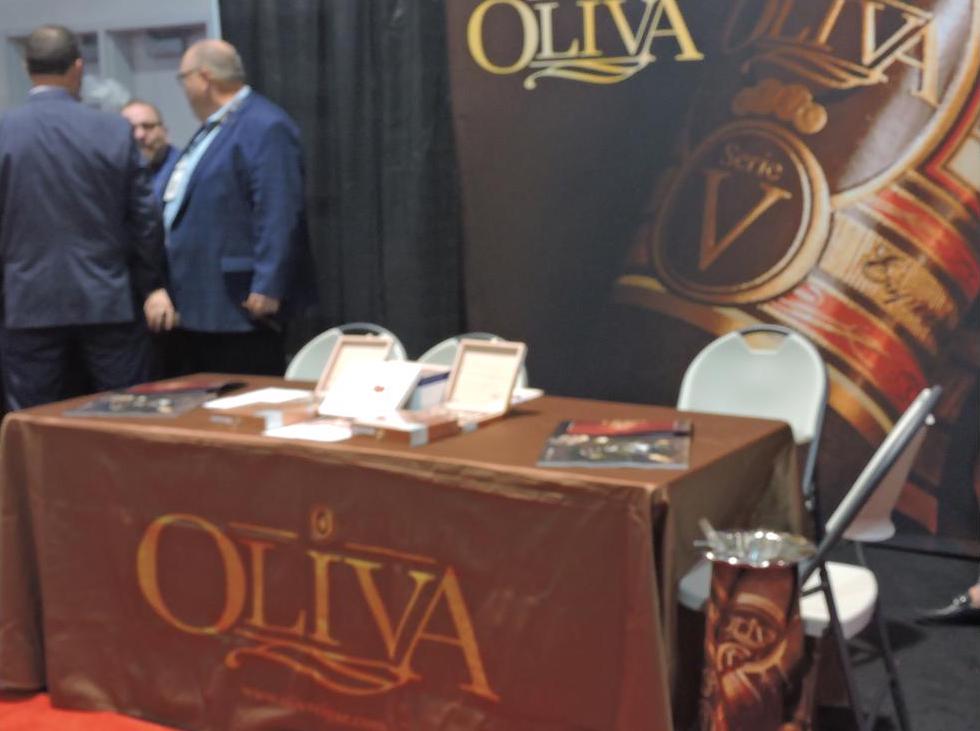 One of the biggest question marks I had going into TPE was the "pavilion" being used for the smaller companies. I was concerned it would have more of a flea market feel, but I could not have been more wrong. Instead, this very much had a Trade Show and professional look to it. Some companies were looking for a little more space in terms of seating with the pavilion area, but overall it was extremely positive overall.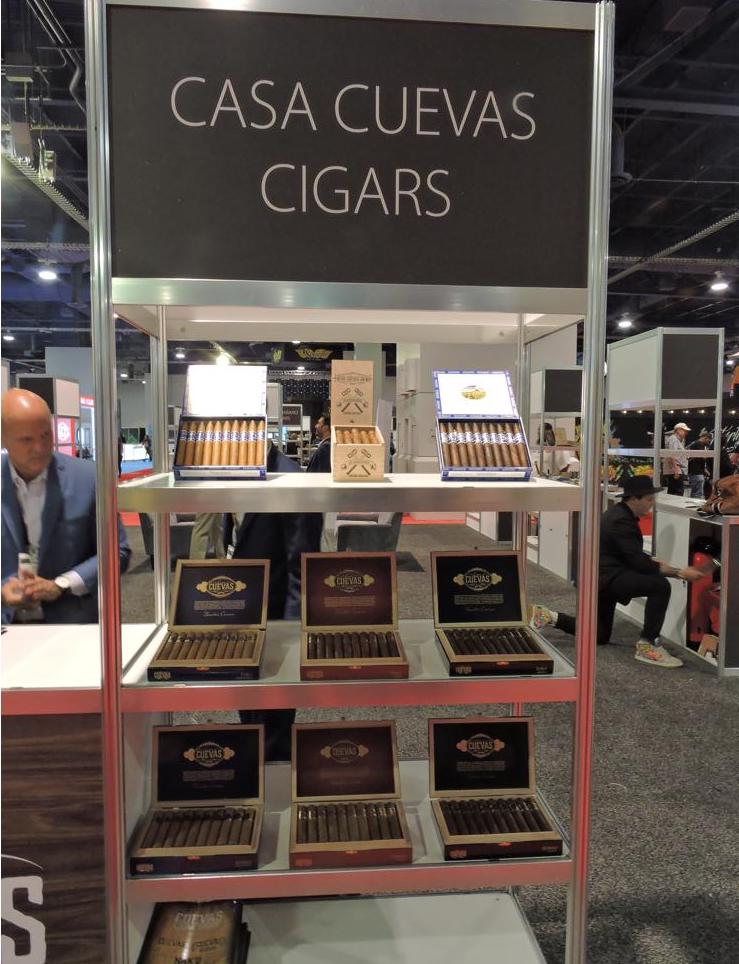 TPE presented its "Tobacco Business Awards" in the evening. These awards are given to by Tobacco Business Magazine, a publication that is a part of the Kretek International family (the parent company of TPE)
The Tobacco Plus Expo (TPE) concludes on Friday, January 31st, 2020.
Photo Credits: Cigar Coop