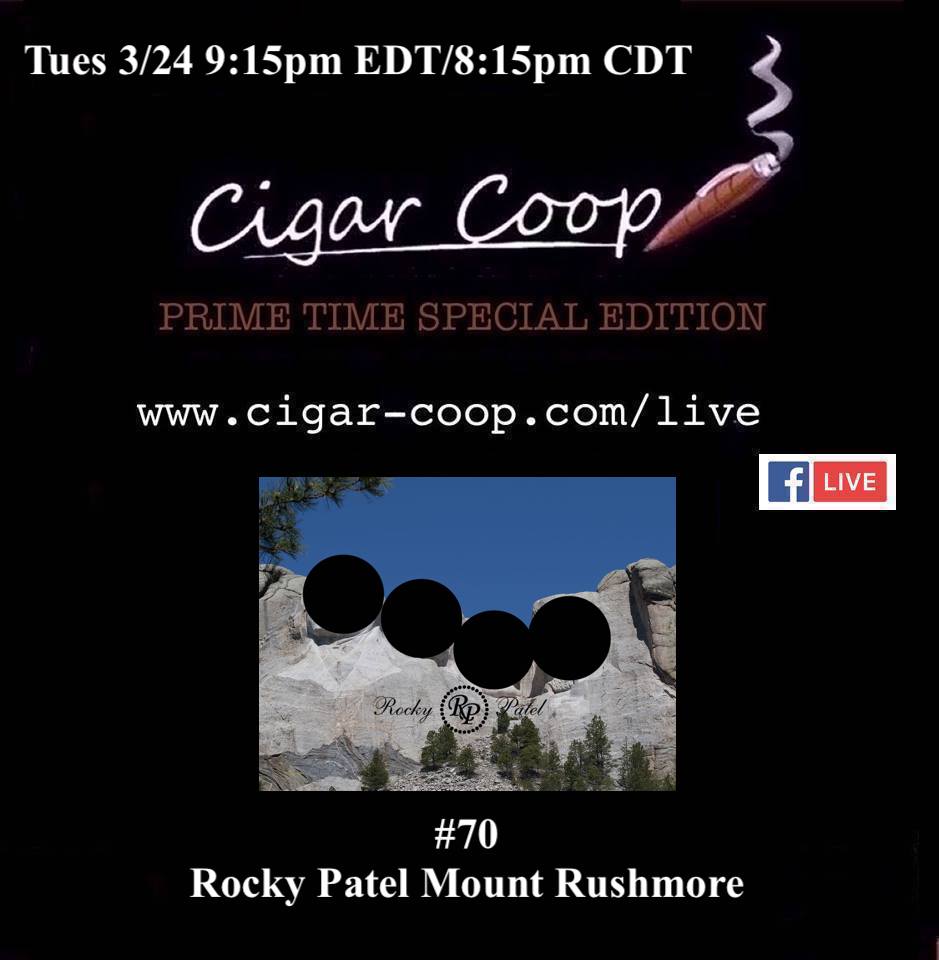 On Special Edition #70, we return to Mount Rushmore!
It's the second installment of our Mount Rushmore Series. This time we will be looking at our favorite Rocky Patel cigars and look and see which are the ones that belong on Mount Rushmore.
And we'll update you on cigar industry happenings around the COVID-19 Coronavirus scare.
All of this on the newsmagazine show for the cigar industry – Prime Time Special Edition. Tune in on Facebook Live for the livestream.