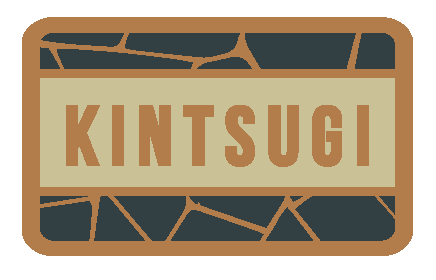 Alec & Bradley Cigars, the brand founded by Alec Bradley founder Alan Rubin's sons Alec and Bradley will release its third line called Kintsugi (pronounced Kint-Su-Gee). The cigar is scheduled to make its debut in the mid-May/early-June 2020 timeframe.
For Kintsugi, the Rubin brothers return to the Raices Cubanas factory to produce the line. The cigar features a Habano wrapper over a binder and filler of Honduran and Nicaraguan leaf. The cigar will be released in four sizes: Robusto (5" x 50), Toro (6" x 52), Gordo (6" x 60) as well as a size to be announced at a later date. Each size will be presented in 20-count boxes. Pricing is still to be announced. While final ship dates need to be determined, mid-May to early-June is what has been targeted.
Kintsugi is a form of Japanese art that is used on broken pottery where it is reconstructed back together with gold or silver lacquer. The reconstructed item is considered an art form. The name was inspired by what is going on in the premium cigar industry.
"Unfortunately, the cigar industry seems to be a bit fractured right now," said Bradley Rubin in a press release. "We are all fighting to reduce or eliminate regulation, but there is little consensus on how to achieve this. We can all learn from the Kintsugi story. We are all better together. The passion behind premium cigars is the gold lacquer that binds."
The 20-count boxes will feature a golden filled-in crack pattern design reminiscent of Kintsugi art.
"We are honoring Kintsugi through our artform, cigar making," added Alec Rubin. "Bradley and I hope that if we spread the story and spirit through our cigars – colleagues and enthusiasts may one day embrace the tradition and come together for a common cause."
Kintsugi joins Blind Faith and Gatekeeper as ongoing lines offered by Alec & Bradley cigars. The cigars are distributed as a part of the Alec Bradley Cigar Company portfolio.  Alec & Bradley also released Uru Doshi, a limited edition release done in collaboration with Cigar Dojo and Smoke Inn that paid homage to leap year in Japan.