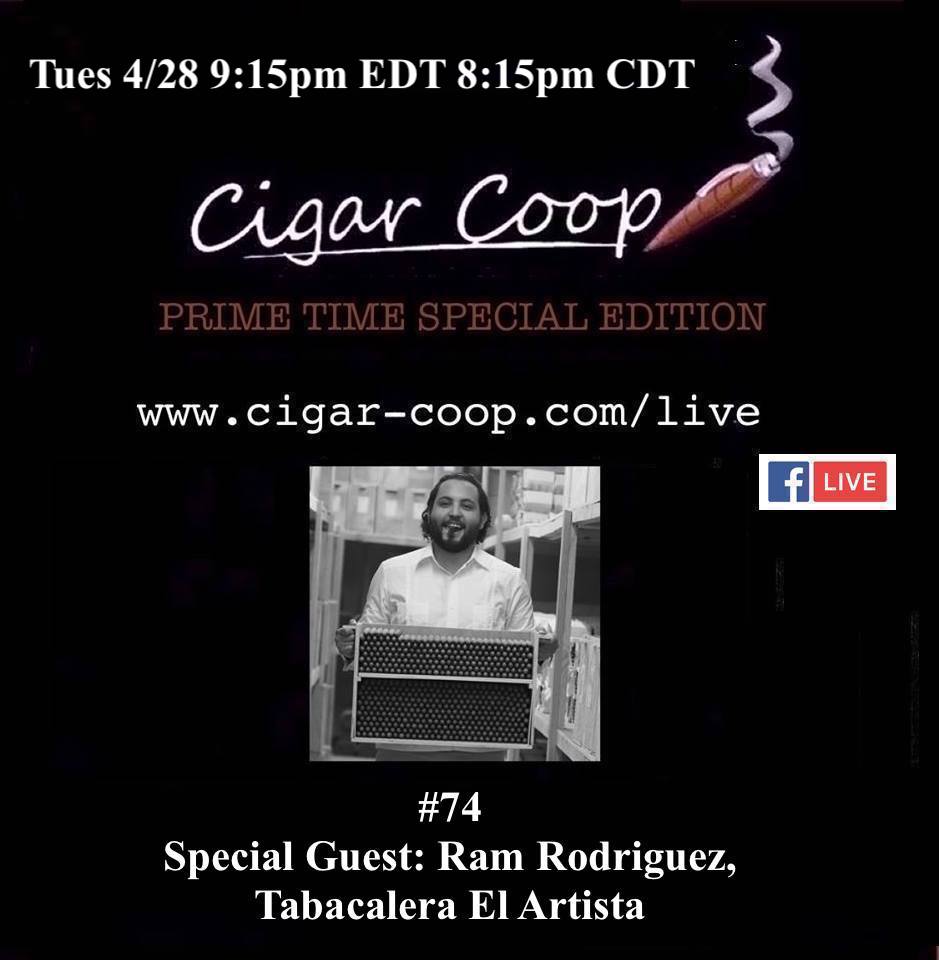 On Special Edition #74, Ram Rodriguez of El Artista joins us on the Special Edition side of the house.
El Artista is a factory best known for making a cigar for David "Big Papi" Ortiz, but its a factory that is known for making other brands. We will dive into all of those things and a whole lot more. Plus, Bear and I revisit the Tabernacle CT 142 in our second round of the Aging Experiment on that cigar.
All of this on the newsmagazine show for the cigar industry – Prime Time Special Edition. Tune in on Facebook Live for the livestream.