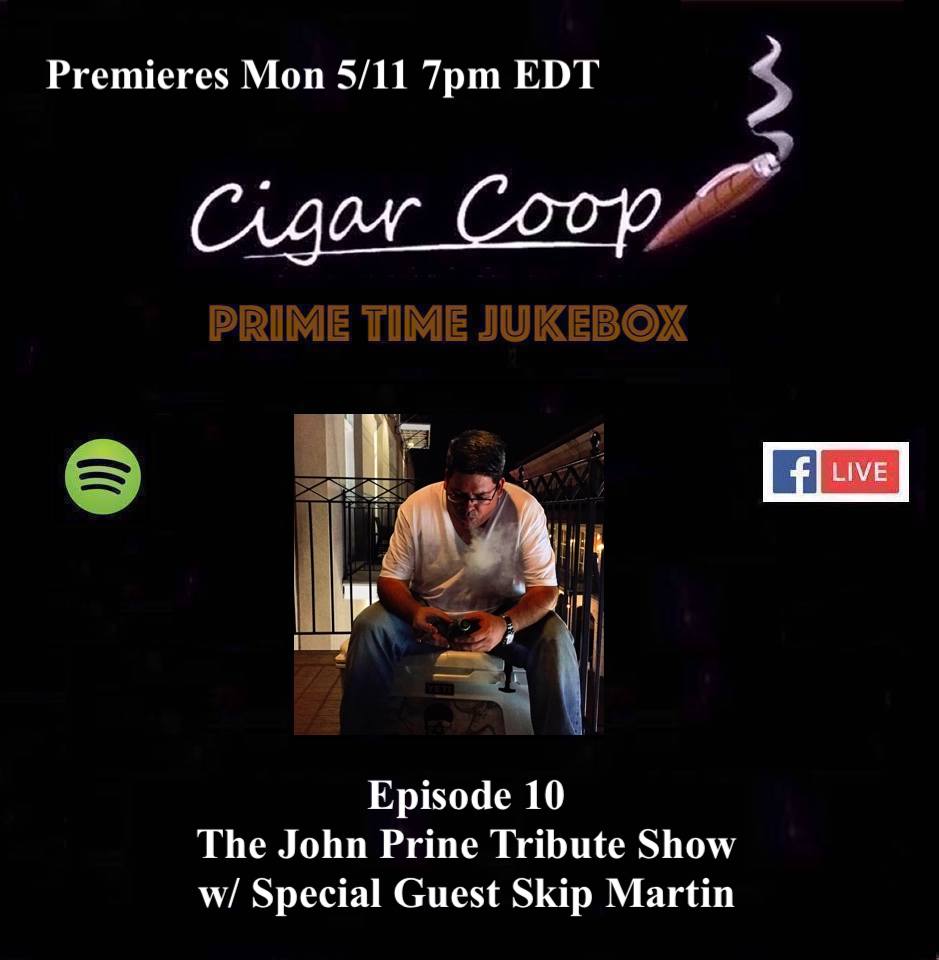 On Episode 10, of Prime Time Jukebox, we are proud to welcome RoMa Craft Tobac co-founder Skip Martin as our special guest as pay tribute to the late John Prine.
Skip will join us in the second half of this show where we look back at the career of John Prine and talk about some of our favorite songs.  Plus it's been a hard week in the music industry with the passing of Little Richard, Florian Schneider (Kreftwork), Brian Howe (Bad Company), and Andre Harrell.
Finally, we will have an update on our 2020 Battle of the Bands.
As always you can follow along with our Spotify Playlist:
Prime Time Jukebox – the podcast that pairs music with cigars. You can catch us on Google Play Music, iTunes, Podbean, and YouTube. As always, be sure to email your feedback to cigarjukebox@gmail.com!