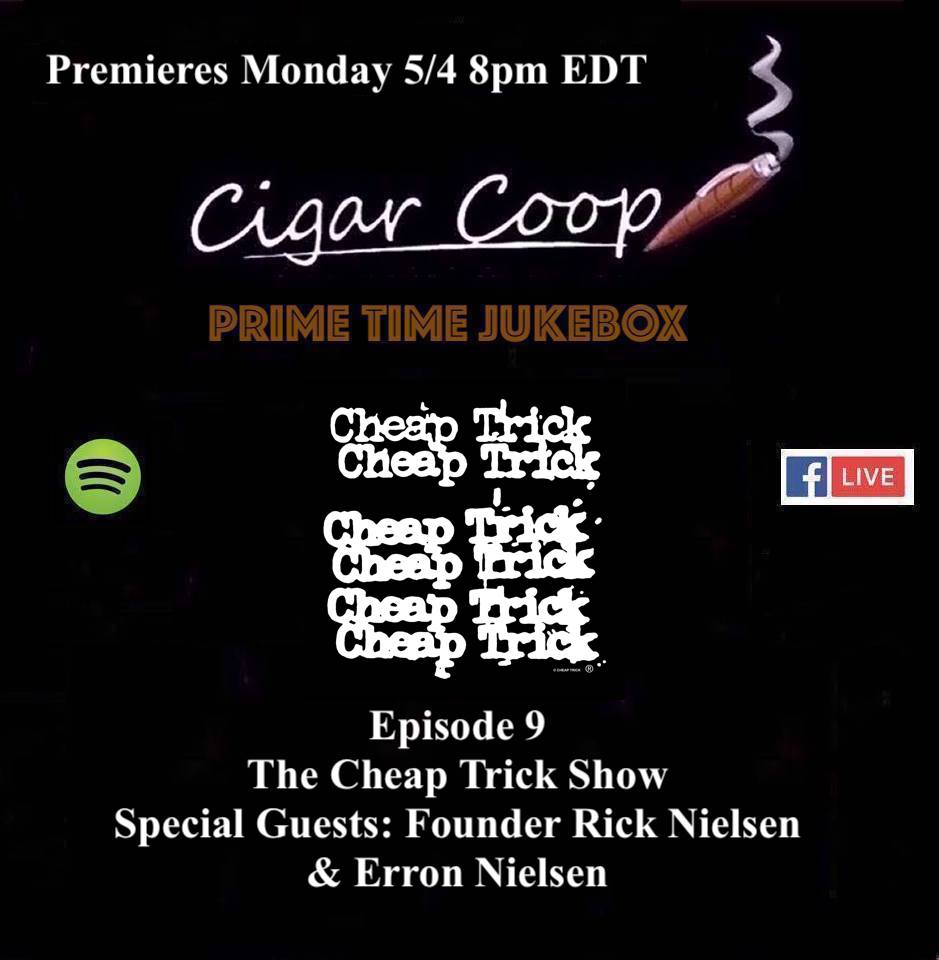 On Episode 9, of Prime Time Jukebox, we are proud to welcome Rock and Roll Hall of Famer, Rick Nielsen and his son Erron to the show. Rick is the founder of Cheap Trick who was inducted into the Rock and Roll Hall of Fame in 2016. We will all smoke some cigars and do a special show dedicated to one of the legendary bands in history.
In this interview, we will learn a lot of Rick's legendary career. We will learn about music of Cheap Trick, and Rick will share some special stories and show us parts of his iconic guitar collection. We also will get some sample guitar chords from Rick. In addition, Erron will give us some thoughts of growing with a Dad as a Rock Star.
We are incredibly grateful for both Rick and Erron's very generous time for this interview. It's a show you will not want to miss.
As always you can follow along with our Spotify Playlist:
Prime Time Jukebox – the podcast that pairs music with cigars. You can catch us on Google Play Music, iTunes, Podbean, and YouTube. As always, be sure to email your feedback to cigarjukebox@gmail.com!
Image Credit: Cheap Trick logo used with permission