While there is no PCA Trade Show this year, Drew Estate is going forward with its #DESummerTakeover campaign for its 2020 product announcements. Today the company announced two samples around its ACID brand: ACID Loud Pack and ACID Seven Wonders.
The ACID Loud Pack consists of two of each of the following cigars: Roam, Liquid, Blondie, Nasty, and the return of the ACID Nefasto. Pricing for the sampler is $76.00 and is scheduled to ship in September.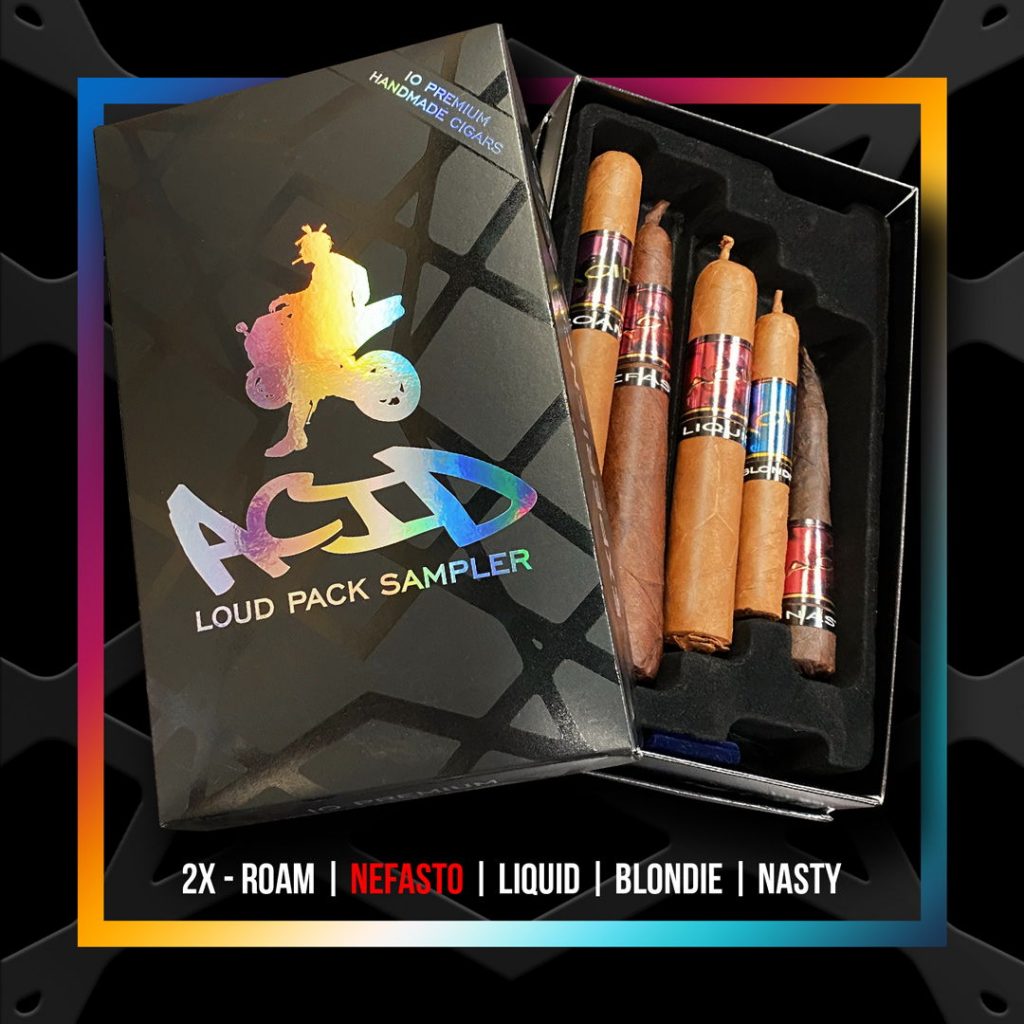 Meanwhile, ACID Seven Wonders consists of Kuba Kuba, Kuba Maduro, Blondie Belicoso, Liquid, Deep Dish, Atom Maduro, and ACID One. The sample comes in a compact travel-sized box. Pricing for the samplers is $72.00 and is scheduled to ship in September.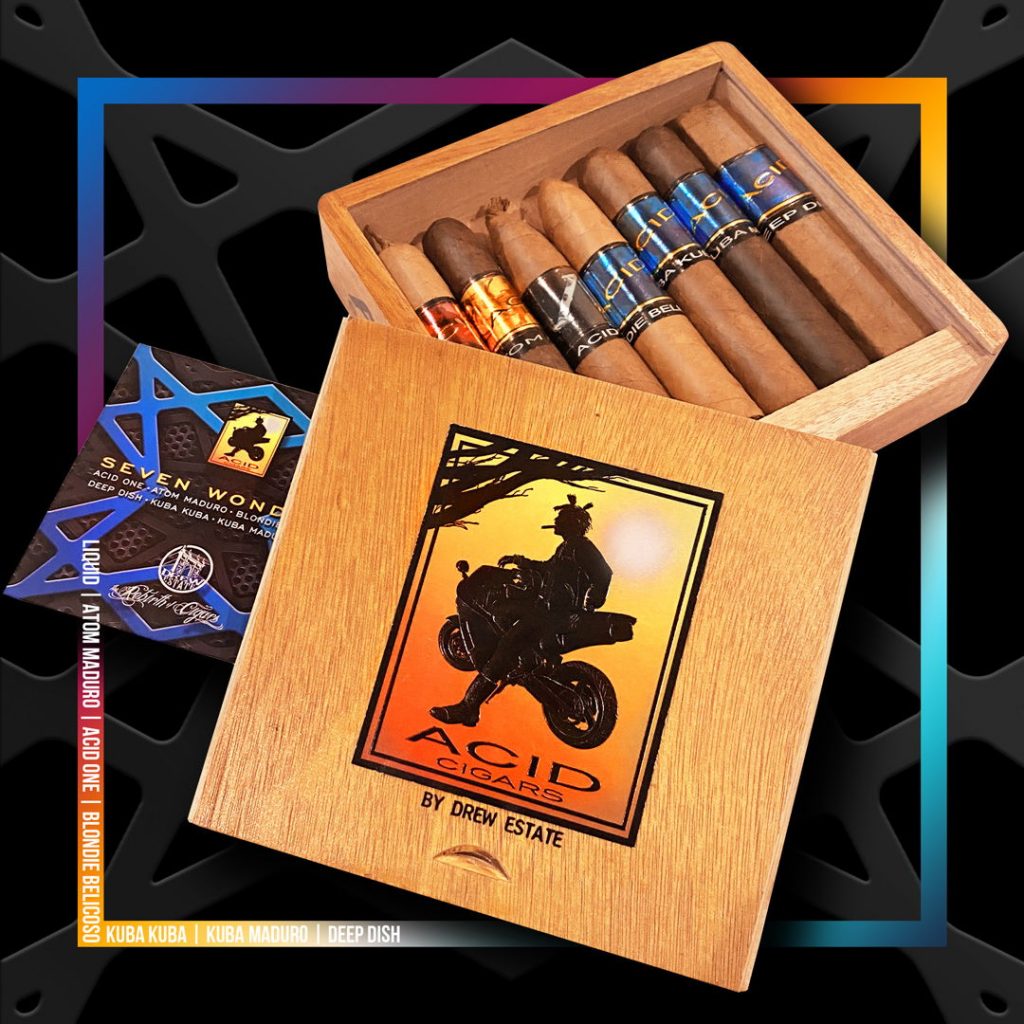 In a press release, Jonathan Drew, Founder and President of Drew Estate, commented, "A cigar sampler is meant to take you on a journey. Consumers buy them because they want to explore a variety of new sensations and experiences, and maybe land upon a certain stick that becomes their "go-to" within the line. The team did a great job with these two ACID Samplers … they take you from Mecca to Medina, Planet BK to the 'boogie down Bronx,' and that's cool with me. Now I feel the need to listen to a little old school Rakim. You down with me?"
In addition, the company will showcase the ACID Loud and ACID Seven Wonders samplers on a special edition of the company's Freestyle Live streaming show on June 11th, 2020.
Photo Credits: Drew Estate, except where noted.