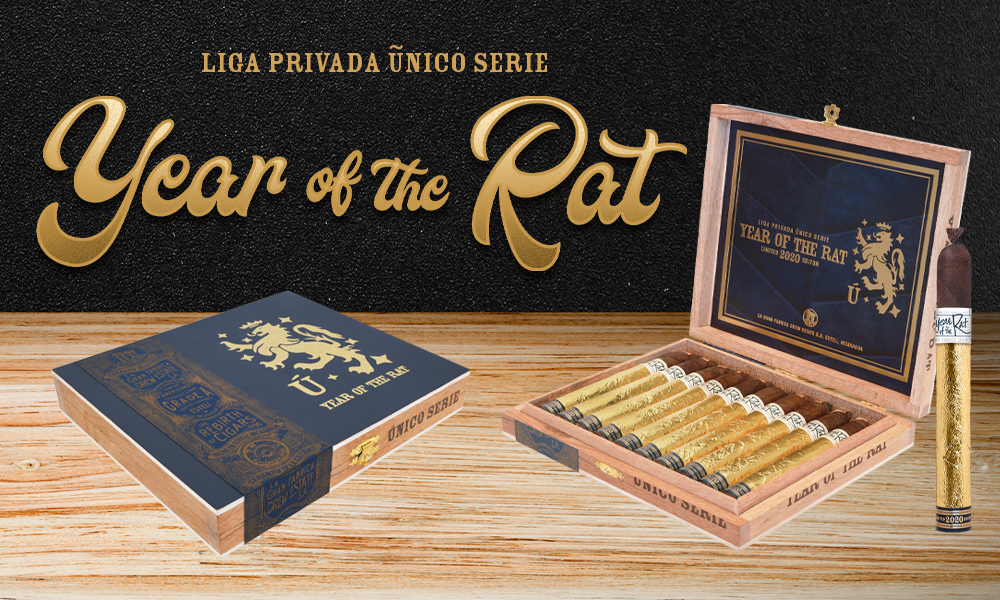 Drew Estate has announced its "Summer Takeover" in place of its normal "DEIPCPR" (Trade Show Announcement) series. The company has announced that the Liga Privada Unico Serie Year of the Rat will be launched at a series of virtual national events.
According to Drew Estate, "Year of the Rat" will be available for purchase to Drew Diplomat retailers who host a virtual event. The company is maintaining a list on its events page. The kickoff series is scheduled to launch on June 1st, 2020 – although Corona Cigar Company will be having a Year of the Rat launch starting on May 30, 2020.
The launch of the Year of the Rat was planned for April, but was delayed due to the COVID-19 pandemic. That launch was initially planned to be a series of in-store events.
In a press release, Jonathan Drew Founder and President of Drew Estate exclaims, "The Rats are coming June 1st … so we kindly ask you to welcome them with open arms during the planned virtual events that the team has been working on. Year of the Rats were first released many years ago in partnership with the Florida Panthers and were only available at their stadium in Miami. Later, I used them for some of my personal events until Willy and the Marketing dudes forced me to give em up. Frankly, me and the Rats are still kind of annoyed about it. I have a conference call with the Supreme Team Rat Lords to review how we will respond. Stay tuned …"
For more details on the Liga Privada Unico Serie Year of the Rat, see our TPE Pre-Game report:
In addition, the company will showcase the Liga Privada Unico Serie Year of the Rat on a special edition of the company's Freestyle Live streaming show on June 11th, 2020.
Image Credit: Drew Estate