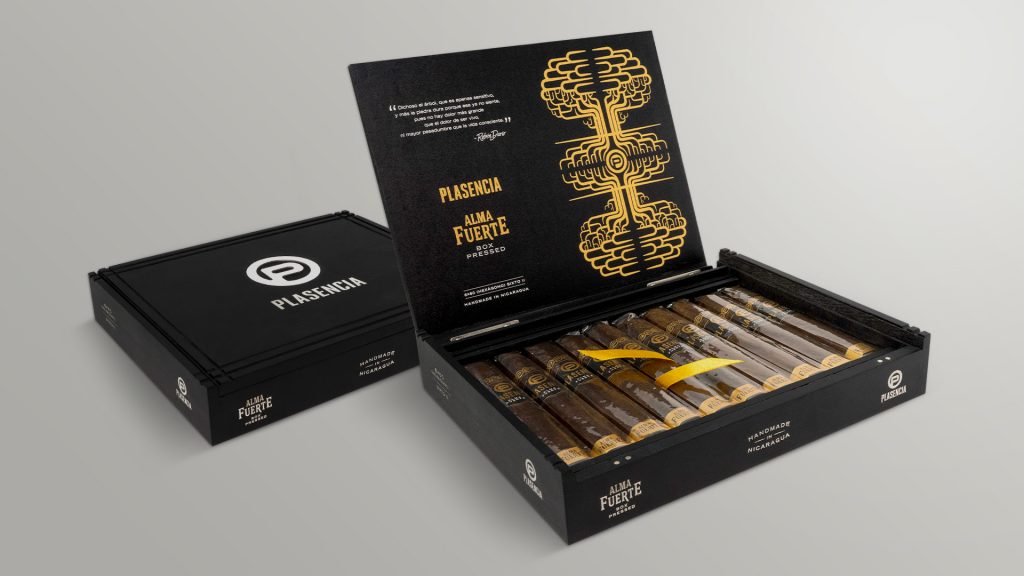 Plasencia Cigar has announced two packaging changes. First up, the company has announced it is changing the box design for its Alma Fuerte line. Second, the company is adding cellophane to its cigars.
The big change in the box design from Alma Fuerte is moving to a more traditional box, abandoning the box with the built-in ashtray. In a newsletter to consumers, Plasencia Cigars said:
You spoke and we listened. That is why we have redesigned the box for our Alma Fuerte cigars. Gone is the multi-purpose lid with a built-in ashtray, and in its place, you'll now find a more durable box and lid, accented with heavy duty hinges. It's classic, elegantly practical, and will stand the test of time – even wind. We're proud of this new design and we have our retailers and customers to thank.
Meanwhile, the move to cellophane is being made as a health and safety precaution to the COVID-19 pandemic. In the same newsletter, Plasencia Cigars commented:
While enveloping our cigars in cellophane is not something we would normally do, the coronavirus pandemic is anything but normal. We know it hides the beauty and aroma, but we care more about the health and safety of our customers. For the time-being, each Plasencia Cigar will be cellophane-wrapped for your peace of mind.
Photo Credit: Plasencia Cigars