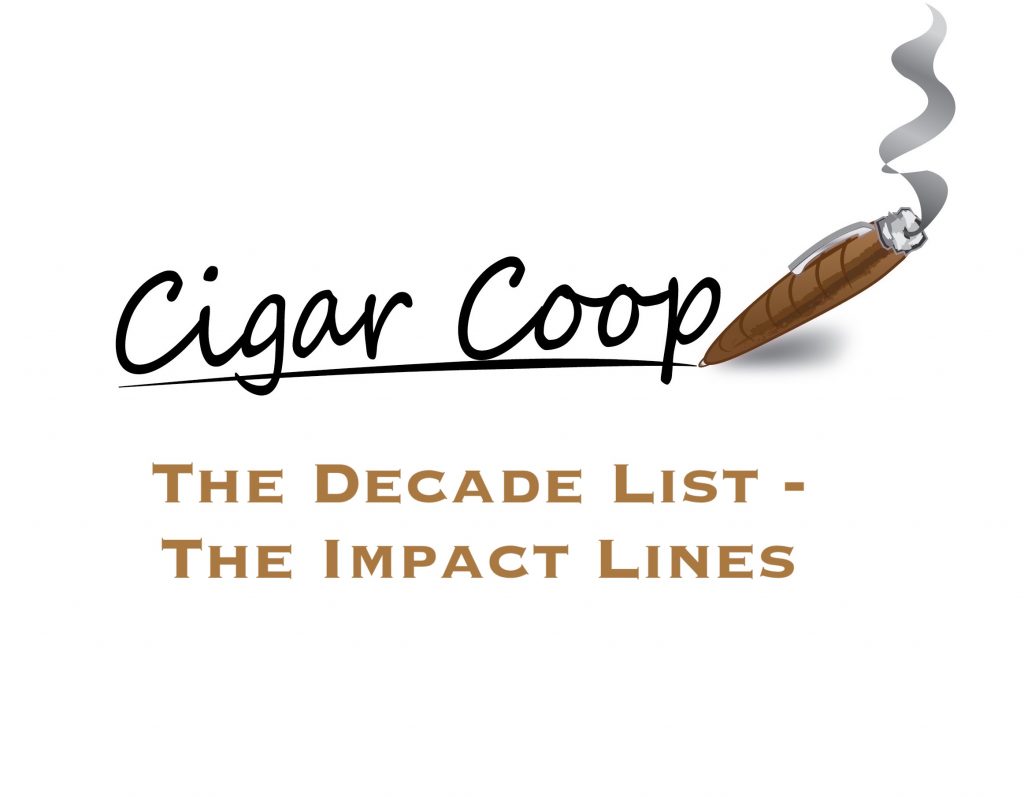 I ran into some obstacles while building The Decade List. The Decade List was being built on how cigars ranked and scored on Cigar Coop, but as the list was being developed, there were many cigars that were falling outside the parameters for the list. These cigars weren't necessarily the ones that were getting ranked, but they were cigars that in their own right were quite successful this past decade. As I built the Decade List, not mentioning these cigars didn't seem right. I call these the "Impact Cigars."
Around November of last year, I made the decision to look at the Decade from two views. I decided to keep the Decade List focused around the rankings and scores on Cigar Coop, but decided these other success stories would be considered on a separate list. A decision was made to release the original Decade List with the original criteria in January. I felt putting out two lists at the same time would not work, so this list of the Impactful Cigars was delayed till mid-2020.
While the original Decade List was done by vitola, this was more difficult to do because in most cases it wasn't a single vitola making the impact. Therefore, the Impactful Cigars go by line on a common blend.
The Impactful Cigars tend to focus more on brand building. While cigar performance was considered, it wasn't as important on how each cigar resonated with consumers.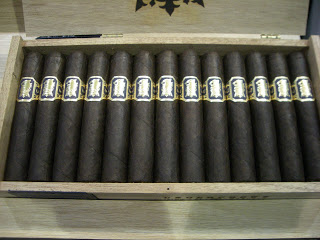 Launching Undercrown was an important step in the evolution of Drew Estate moving into the premium cigar space. In 2008 Drew Estate had launched its premium cigar brand, Liga Privada However because of the availability of the tobaccos, it was really designed to have a more limited production. Liga Privada became a huge hit with consumers and factory workers.
In any factory, it is common for rollers to smoke the cigar they are making. With Liga Privada, because there was high demand with limited tobacco, this was not possible. Therefore, the rollers came up with a variation of the Liga Privada blend.  This basically involved using alternate primings from the same tobaccos that were acquired and used in the Liga Privada blend.
While Liga Privada helped Drew Estate make the transformation into the traditional handmade cigar space, it was a limited cigar in production. Undercrown gave Drew Estate a regular production offering. It became and has remained a fan favorite. It was originally released in a San Andres Maduro but soon Connecticut Shade and Sumatra Sun Grown offerings would be added to the brand.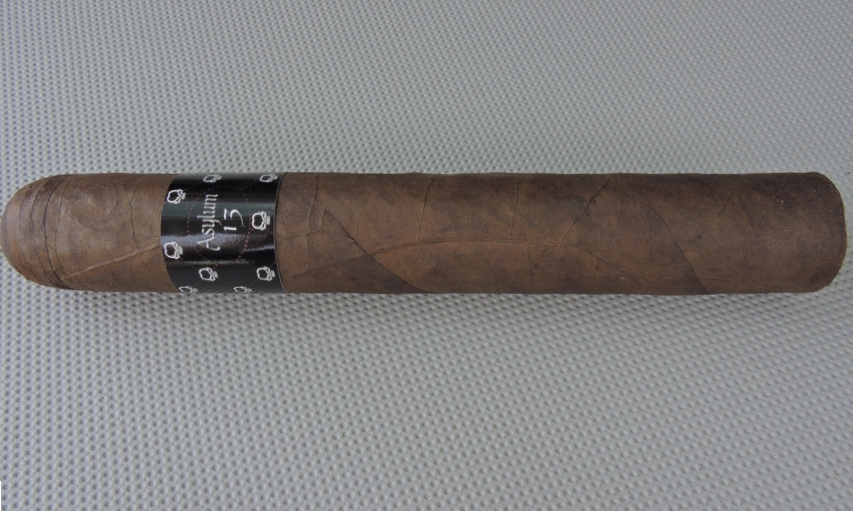 Asylum Cigars has been a true success story for C.L.E. Cigar Company. If you followed the company, you know it became famous for pushing the envelope on large ring gauge cigars – particularly with the Asylum 13 Nicaraguan Habano line. Co-founder Tom Lazuka will tell you they didn't invent the big ring gauge format, but they certainly made it popular.
Popularizing these big cigars first was first done through the 7 x 70 formats, but Lazuka decided to push the envelope up to the 80 ring gauge size. Asylum introduced a 6 x 80 in 2013, but it took a while before they could find a leaf big enough to make an 8 x 80 in 2015.
Asylum 13 would lead to many extensions of the brand including Asylum 13 Authentic Corojo, Asylum 13 Ogre, and the Asylum 13 Connecticut. But it's the original Nicaraguan vitola that put Asylum on the map – and would be at the forefront of a wave of large ring cigars that would be a big part of the 2010's.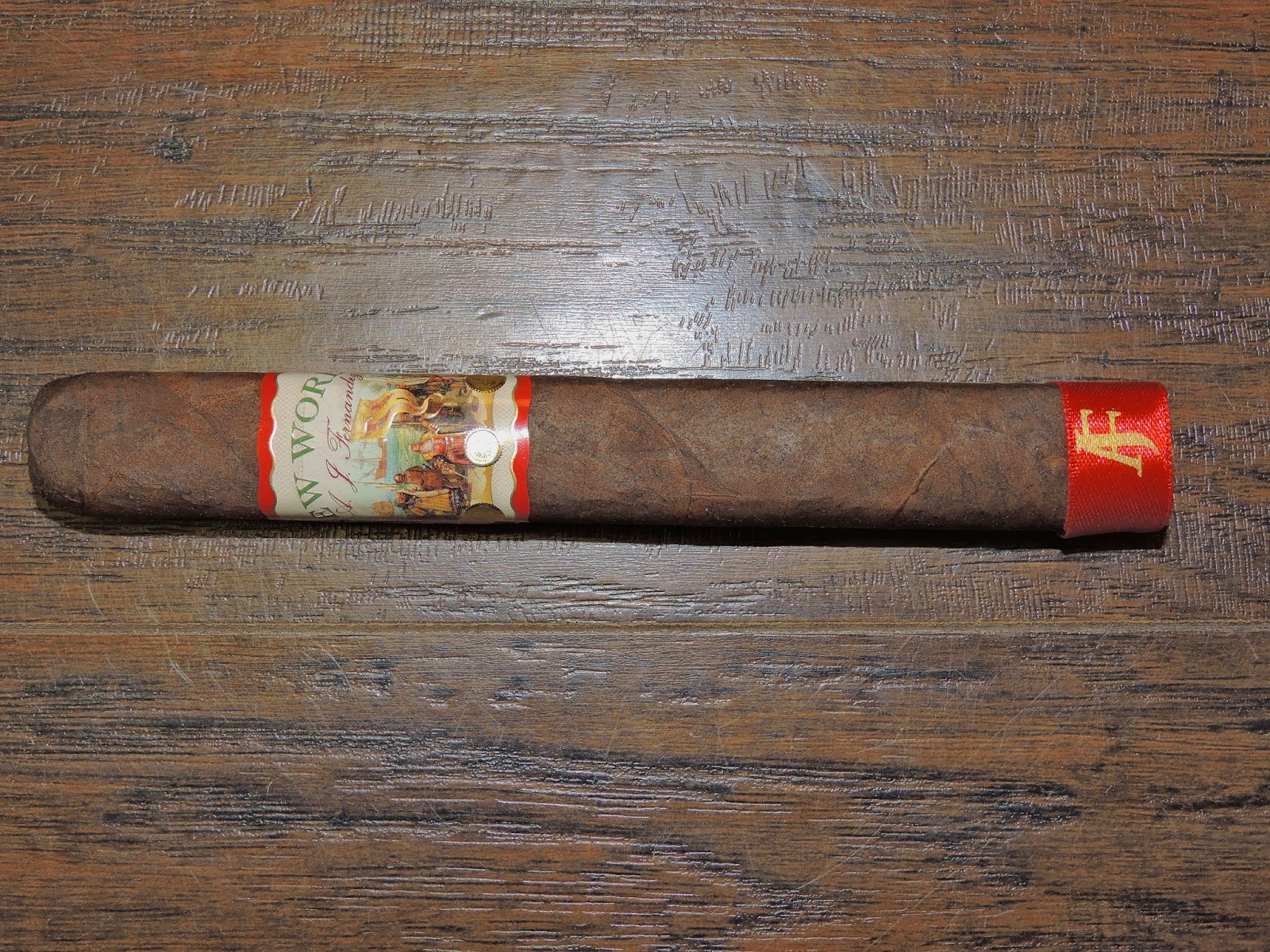 If there was a star of the decade of the 2010s, it was AJ Fernandez. The prior decade saw Fernandez emerge with his catalog brands such as Ave Maria, Man O War, and Diesel. When 2010 came along, Fernandez turned his sights to making his own brick & mortar-focused brands when he launched the San Lotano line under his company AJ Fernandez Cigars. As the decade progressed, Fernandez would put his name on some of the most iconic brands such as Montecristo, Romeo y Julieta, H. Upmann, Punch, and Hoyo de Monterrey. With all of that success, perhaps the brand that would become a juggernaut for AJ Fernandez Cigars was the New World.
New World made its debut in 2014. It was a time when cigar prices were increasing due to regulation, but New World Fernandez went in the opposite direction – producing a cigar that at the time was in the $6.00 range. New World would launch in an all box-pressed format featuring a dark Nicaraguan Oscuro wrapper.
The cigar garnered critical acclaim, and while the price has increased on this line, it's still very much a value-priced line consumers are coming back to time and time again.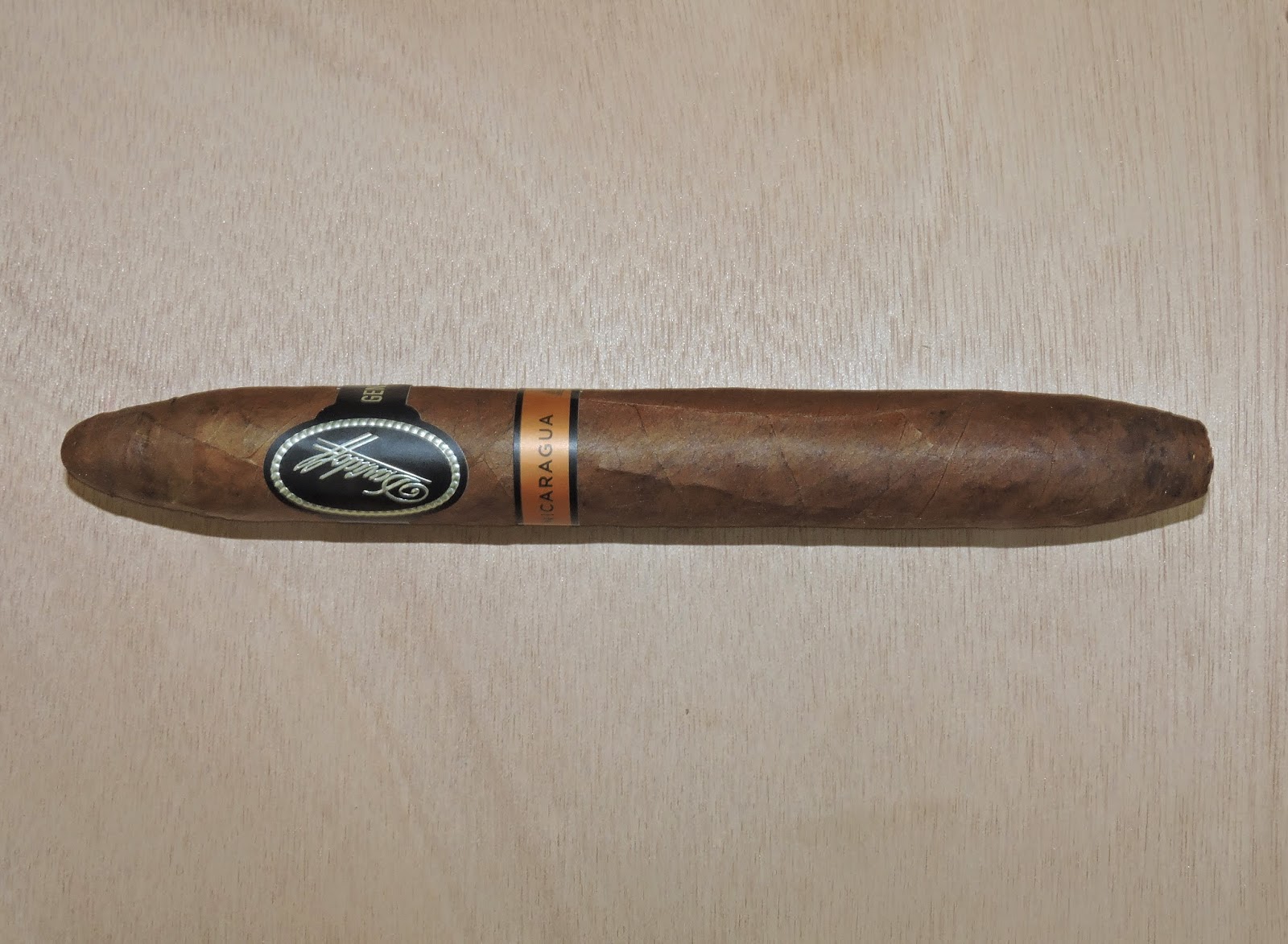 Since Zino Davidoff moved production for his cigars out of Cuba, Davidoff has become known for making some very innovative Dominican-forward blends. Talk to Master Blender Henke Kelner and you know his creations revolve around Dominican Olor, Piloto Cubano, and San Vincente tobacco. When CEO Hans-Kristian Hoejsgaard came on board with Davidoff in 2011, he brought an innovation program into the company that would set the stage for Davidoff for the decade. One of those projects was to challenge Kelner to produce an all-Nicaraguan cigar that would be called Davidoff Nicaragua.
While it was still made in the Dominican Republic, Davidoff Nicaragua utilizes nothing but tobaccos from Nicaragua. This includes tobaccos from Jalapa, Estelí, Condega, and Ometepe. The cigar is finished with what the company says is a 10-year-old Nicaraguan Habano Rosado wrapper.
Arguably the Davidoff Nicaragua was the most talked-about cigar in 2013, and it maintained momentum for several years forward. It gave way to other "Black Label" cigars including Davidoff Escurio, Davidoff Yamasá, and the Davidoff Nicaragua Box-Pressed.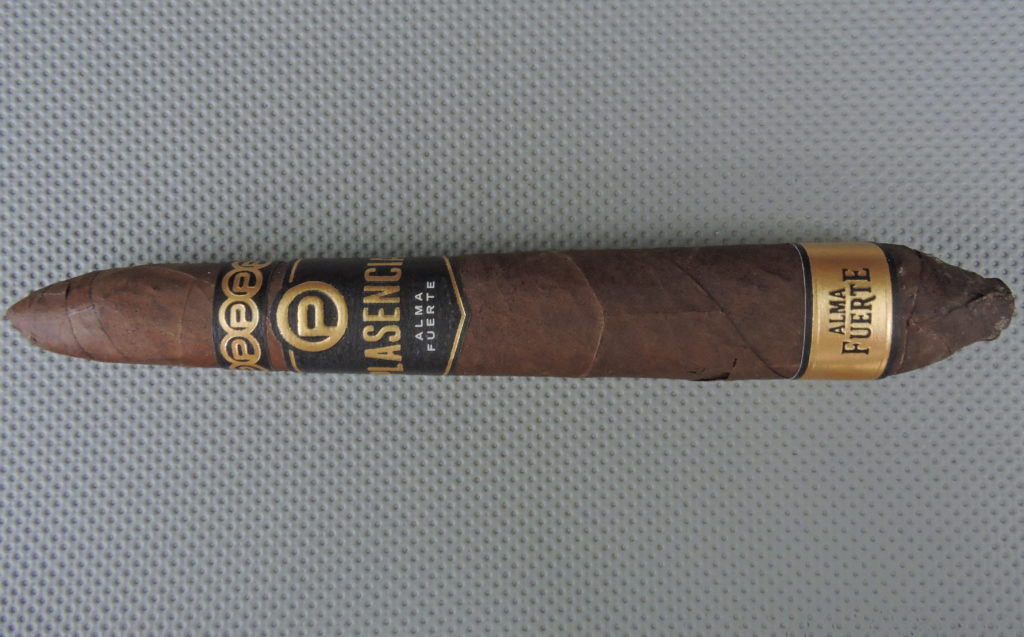 One of the big stories of the decade was the Plasencia family's entry into having their own cigar brand with the launch of Plasencia Cigars. While the Plasencias have been in the cigar business since 1865, their focus has been on growing tobacco and manufacturing cigars for others. This all changed in 2017 when the company launched their own brand with their name on it. The first release was an ultra-premium cigar known as Plasencia Alma Fuerte – and it took the cigar industry by storm.
Plasencia Alma Fuerte is an ultra-premium line of cigars and it uses some of the best aged tobacco the Plasencias have in the arsenal. On top of it, the company introduced two innovative sizes – Generación V (a box-pressed cigar) and Sixto II (a Hexagon shaped cigar).
Alma Fuerte has set the stage for many other releases to follow: Plasencia Alma del Campo, Plasencia Alma del Fuego, Plasencia Reserva Original and Plasencia Cosecha 146. While all of these lines have been successful in their own right, Alma Fuerte gets the nod here as it continues to be a favorite among many cigar enthusiasts.
6. Cohiba Behike
The decade started off with a bang for Habanos S.A. with the release of the Cohiba Behike. It was released in 2010, a year many will say was one of the best for Cuban cigars in a long time.
Cohiba Behike made its debut at the 2010 Habanos Festival XII. While these days it takes a while for a Habanos SA release to gain traction both from a commercial perspective and critical acclaim, this was not the case with the Behike. As a result, it was not a surprise to many when this cigar captured the 2010 Cigar Aficionado Cigar of the Year.
The secret sauce to the Cohiba Behike is the high-priming medio-tiempo that only grows on a small number of plants. It makes the Behike a more limited production, but when they are released, they sell quite quickly.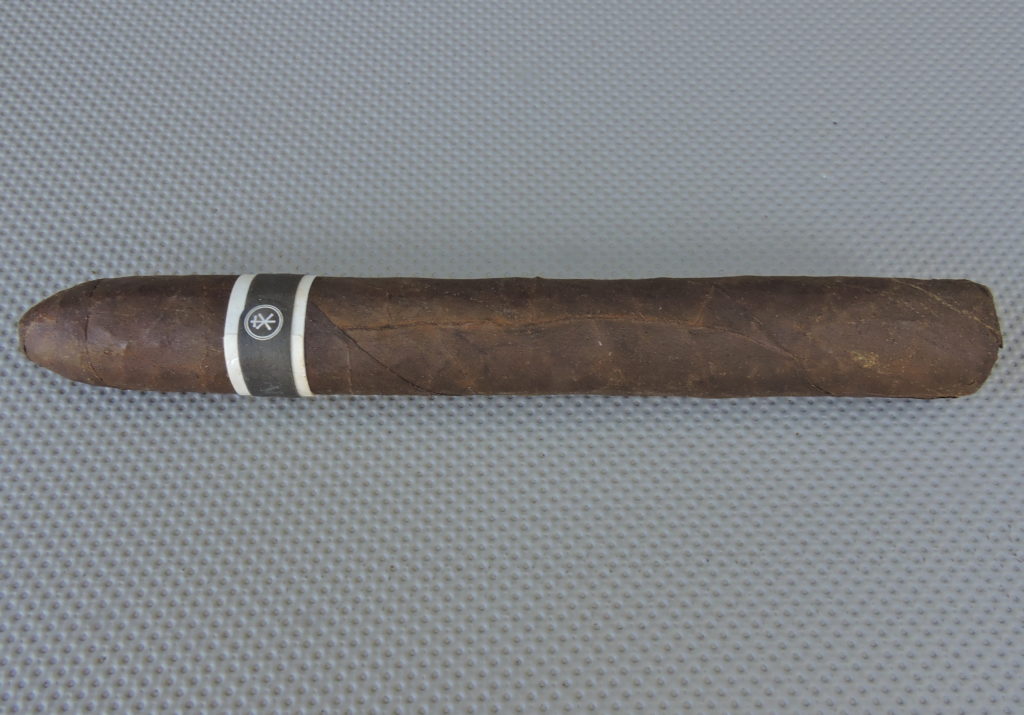 CroMagnon is the cigar that started it all. It's RoMa Craft Tobac's Connecticut Broadleaf offering and its a cigar that became a fan favorite and a regular staple to many cigar enthusiasts.
CroMagnon was originally released before there was a RoMa Craft Tobac. It was sold originally under the name Adrian's CroMagnon (Adrian's was a brand owned by RoMa Craft Tobac co-founder Michael Rosales) and originally sold through Hava Cigar Shop (the retail operation owned by RoMa Craft Tobac's other co-founder Skip Martin). In fact, the original CroMagons didn't even have bands.
Perhaps the most interesting thing is the versatility of this brand. From the little CroMagnon Firecracker measuring 3 1/2 x 50 to the massive 10 x 133 1/3 Femur this brand has something to offer for everyone looking for a bold Connecticut Broadleaf offering. While Firecracker and Femur were limited offerings there are plenty of excellent regular production sizes available. Each demonstrates consistency and gives something for everyone to enjoy.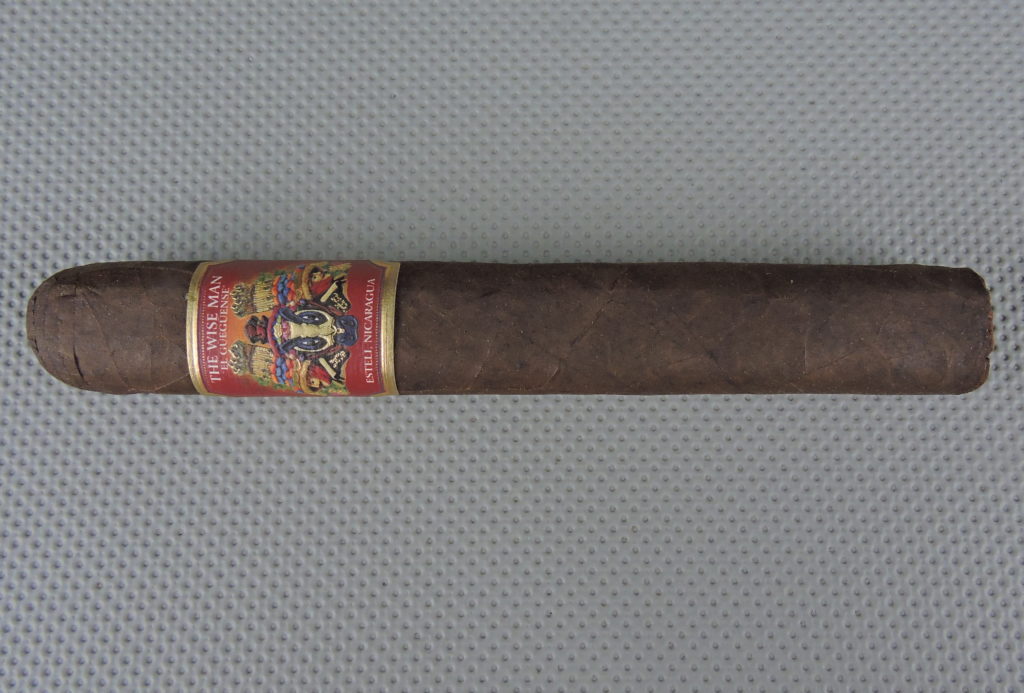 When it comes to the year-end lists, there is one cigar this decade that dominated like no other – Foundation Cigar Company's The Wise Man Maduro.
Blended by Foundation Cigar Company's Nicholas Melillo at the Tabacos de Valle Jalapa S.A. factory, it would be Melillo's first San Andres Maduro. The cigar was released in 2017, and quickly became a fan-favorite as well as a favorite of the critics. It steamrolled to win Halfwheel's 2017 Consensus. That same year included a #8 spot on the 2017 Cigar Coop Countdown. The following year it earned Melillo a place on the podium with Cigar Aficionado's #3 Cigar of the Year. In fact, I never saw a cigar dominate the year-end lists like the Wise Man Maduro did in 2017.
While at Drew Estate, Melillo had the name "Chief of the Broadleaf" for his affinity with working with the Connecticut Broadleaf wrapper. Foundation has given Melillo a chance to broaden his horizons, and he certainly delivered with The Wise Man Maduro.
Flor de las Antillas was a brand by My Father Cigars that made its debut in 2012, and it took the cigar industry by storm. By the end of 2012, it earned My Father Cigars its first of two Cigar Aficionado #1 cigars during the past decade.
With most of the line priced under $10.00, it's a cigar that is primarily medium in terms of strength and body, and pretty much offers a cigar that can appeal to a wide range of cigar enthusiasts.
One thing that was most interesting is the momentum this cigar had following getting that #1 rating in 2012. Originally released as a box-pressed regular production cigar line, it quickly grew and saw its share of line extensions, both regular and limited – including some rounded offerings like the 2018 TAA Exclusive shown above. Today it's a staple of the My Father Cigars' portfolio.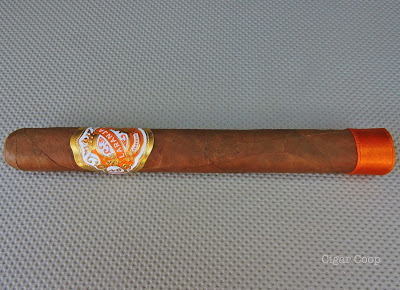 Back in 2014, Espinosa Premium Cigars was in its third year of operation and had built a reputation for its Habano and San Andres offerings. That year would see Espinosa Cigars go in a very different direction, releasing a cigar known as the Espinosa Laranja Reserva – a cigar that features a Brazilian wrapper.
The Brazilian wrapper is called Laranja, which was also used to name the cigar. Laranja is Portuguese for "Orange" and the wrapper gets that name from the orange-colored tint it has.
The line became a huge hit for Espinosa Cigars both from a critical and commercial standpoint. It would spurn several line extensions, including 2015's box-pressed Caixa offering. Even today, it remains a foundation of Espinosa's portfolio.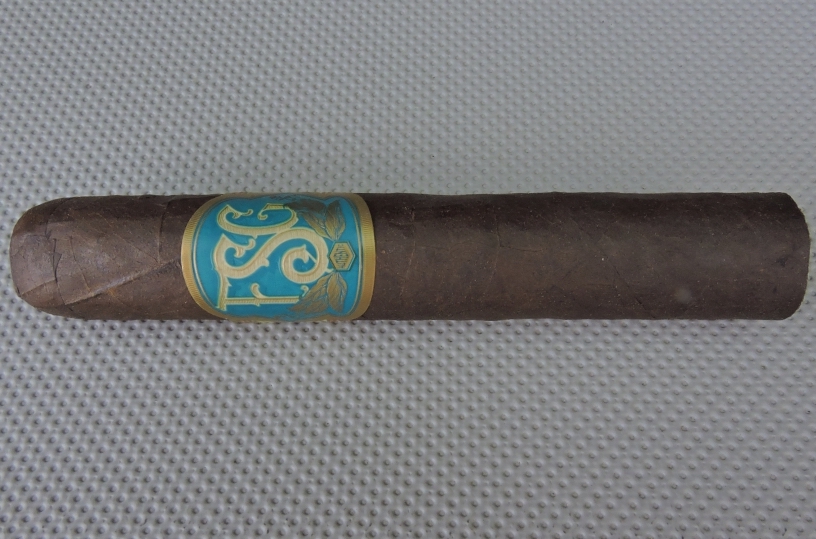 Back in 2012, Corona Cigar Company owner and founder Jeff Borysiewicz purchased a farm in Clermont, Florida. Borysiewicz purchased the farm in order to bring growing tobacco back to the State of Florida.  At one time Florida was known as a tobacco-producing state, but for the past three decades, this business had been pretty much dormant. After being able to successfully produce a crop, the tobaccos were shipped to Drew Estate where they underwent fermentation and aging. It didn't take long before Drew Estate Master Blender Willy Herrera started working with the tobaccos, and this led to the development of the FSG (Florida Sun Grown).
When cigar enthusiasts started smoking FSG, they realized they were smoking something different. Slowly Borysiewicz's dream has evolved into a national release that is now a staple of many humidors – and it should remain that for years to come.
12. Fuente Fuente OpusX Angel's Share
In 2012, Arturo Fuente Cigars would mark one hundred years in business. The company had several projects planned for the celebration. Unfortunately a fire late in 2011 destroyed two tobacco warehouses and the company decided to delay the celebrations until "year one" of the next century (2013). One of the releases as a part of a celebration was an all-new OpusX called Fuente Fuente OpusX Angel's Share which made it to market late in 2012.
Angel's Share is a term used in the wine industry to describe the wine that evaporates when wine is aging in barrels. The idea with this cigar was to produce a somewhat more dialed back OpusX. OpusX Angel's Share is an all-new blend, but it uses a Dominican wrapper from the middle primings of the plant as opposed to the high priming ones used for the mothership OpusX line. This middle primings contribute to a somewhat dialed back blend.
The middle primings come in higher yields, but like the mothership OpusX, the OpusX Angel's Share has still been a difficult one to obtain. That certainly didn't deter Fuente fans, who have flocked to this cigar whenever it hits the market. It's still one of the most sought-after Fuente cigars out there. Even though it is a limited release, it took OpusX to another level as a brand.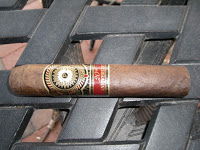 Back in 2012, Perdomo Cigars commemorated 20 years in business with the release of the Perdomo 20th Anniversary line. Originally the line was released in both a Maduro and Sun Grown wrapper, with a Connecticut Shade option that would follow a couple of years later. It's the Maduro that gets the nod here.
For this special project, which would become a staple of the Perdomo portfolio, Nick Perdomo wanted to use the best tobaccos he was growing and wanted to make sure the wrappers would undergo an extensive fermentation. The cigars feature 8-year-old Cuban-seed Nicaraguan Maduro wrappers that are then bourbon barrel-aged for an additional 14 months.
The line became a monster hit for Perdomo, and would become a favorite for not just the Perdomo Army, but well beyond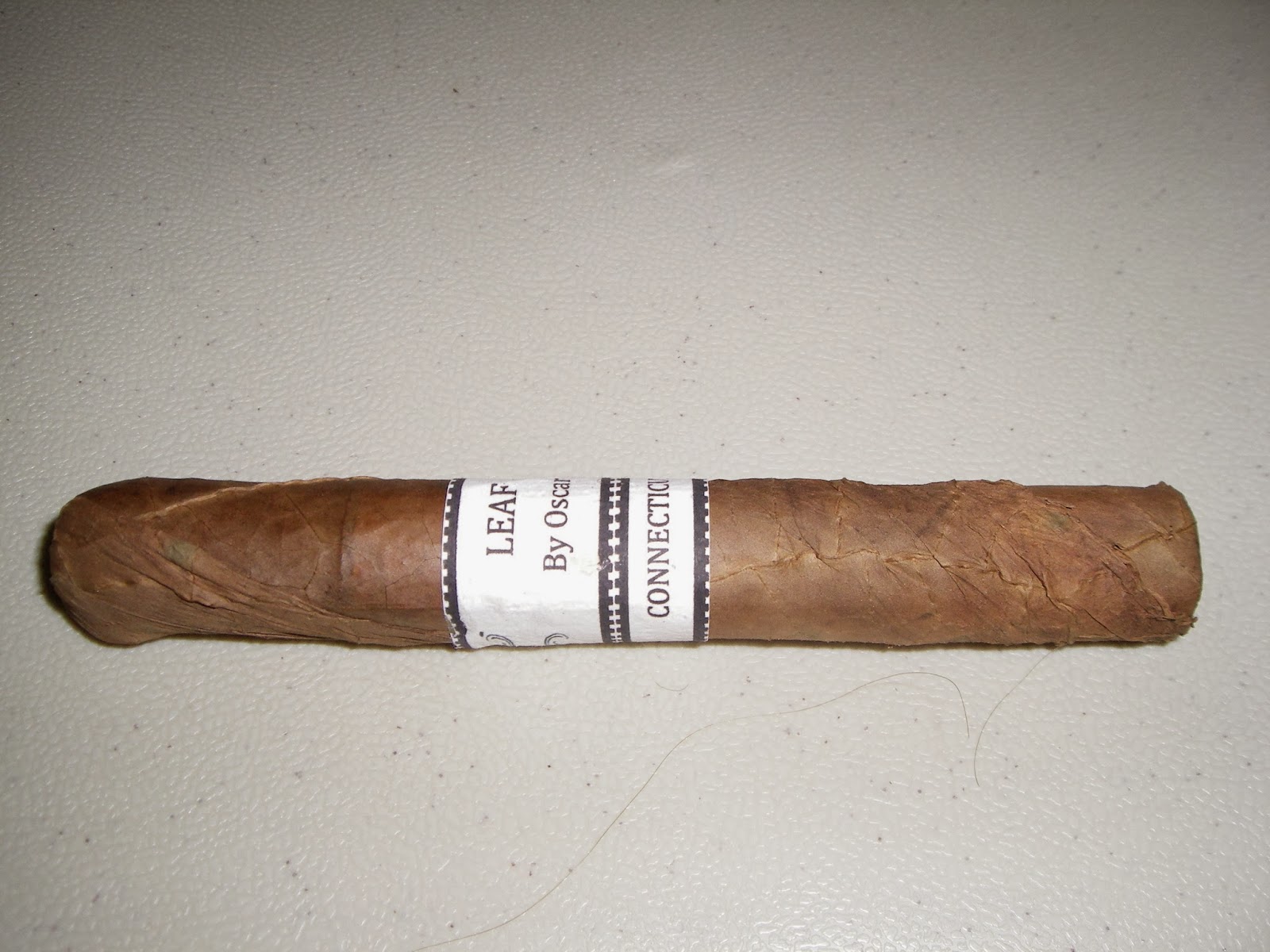 The Leaf by Oscar line is simply one of the huge success stories of the past decade. It's a brand owned by Pittsburgh retailer turned brand owner Jim Robinson.
Robinson had been taking his customers down to Honduras on factory trips. During one of the trips to Honduras, Jim saw a release that a young cigar maker named Oscar Valladares was selling called the 2012 by Oscar. It was a box of cigars where one of the cigars in the box was covered with a tobacco leaf. It was meant to be a special cigar to coincide with the Mayan Apocalypse – which as folklore would have it was supposed to occur on December 21, 2012. The idea was to save that cigar to be the last cigar smoked before the apocalypse. Jim was intrigued by the cigar covered with a tobacco leaf. At the same time, he had been impressed with this newcomer into the cigar business and he asked Oscar to blend a cigar that could be his house cigar. Jim entrusted the blending to Oscar with the request that the cigar be covered in a tobacco leaf like the 2012 by Oscar. This became the birth of the Leaf and Bean by Oscar series. Jim wanted Oscar's name on the cigar to showcase the work that Oscar was doing.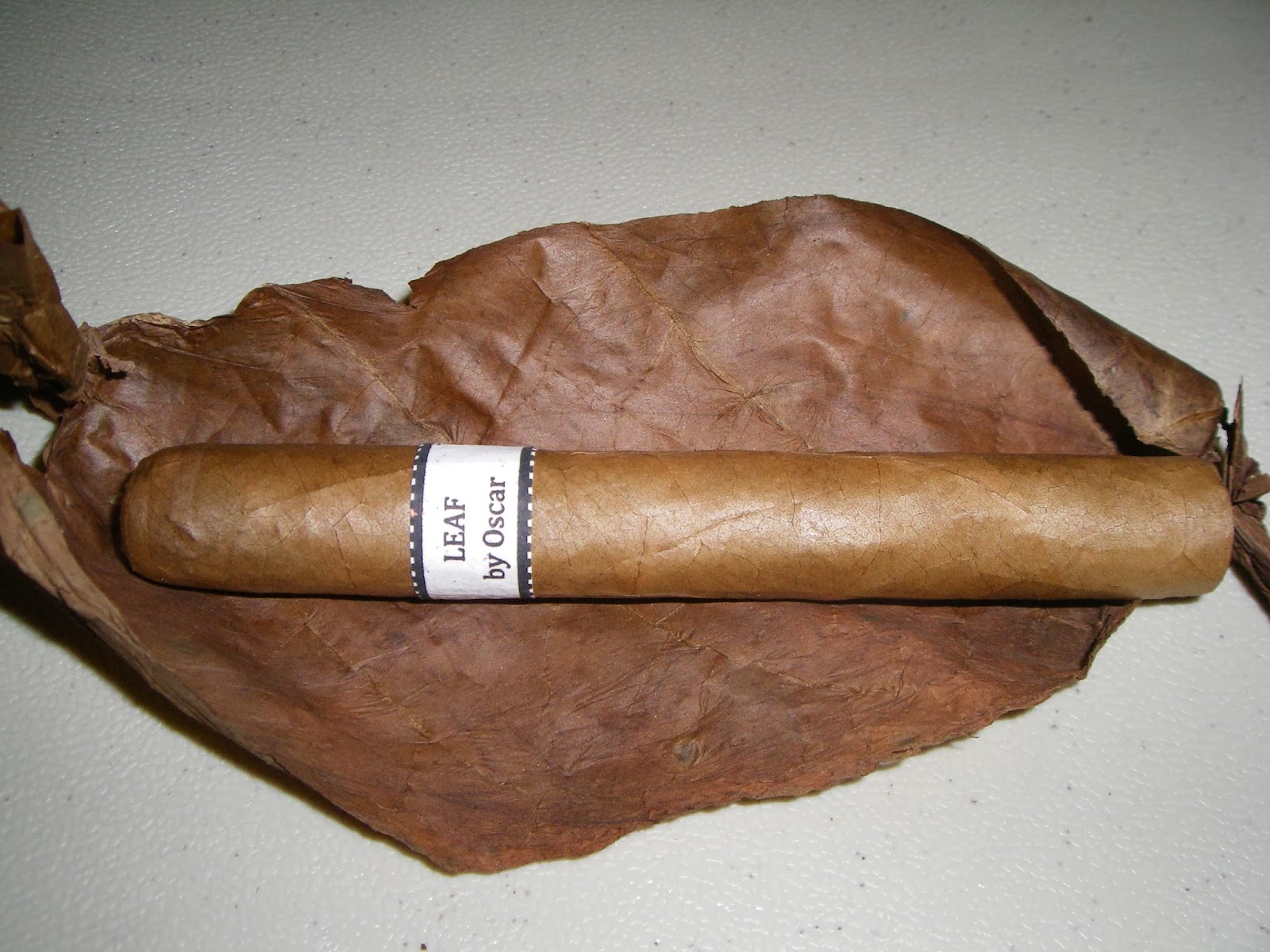 Eventually other retailers coveted that cigar, and soon Jim started wholesaling the product. The name was shortened to Leaf by Oscar and during the middle part of the decade distribution exploded. This went from a house cigar to a cigar that was a staple of many humidors.
While Leaf by Oscar is available in four blends, ultimately we selected the Connecticut Shade as the one we felt had the most impact. Connecticut Shade remains one of the most popular on the market, and it nonetheless made its impact with this line during this decade.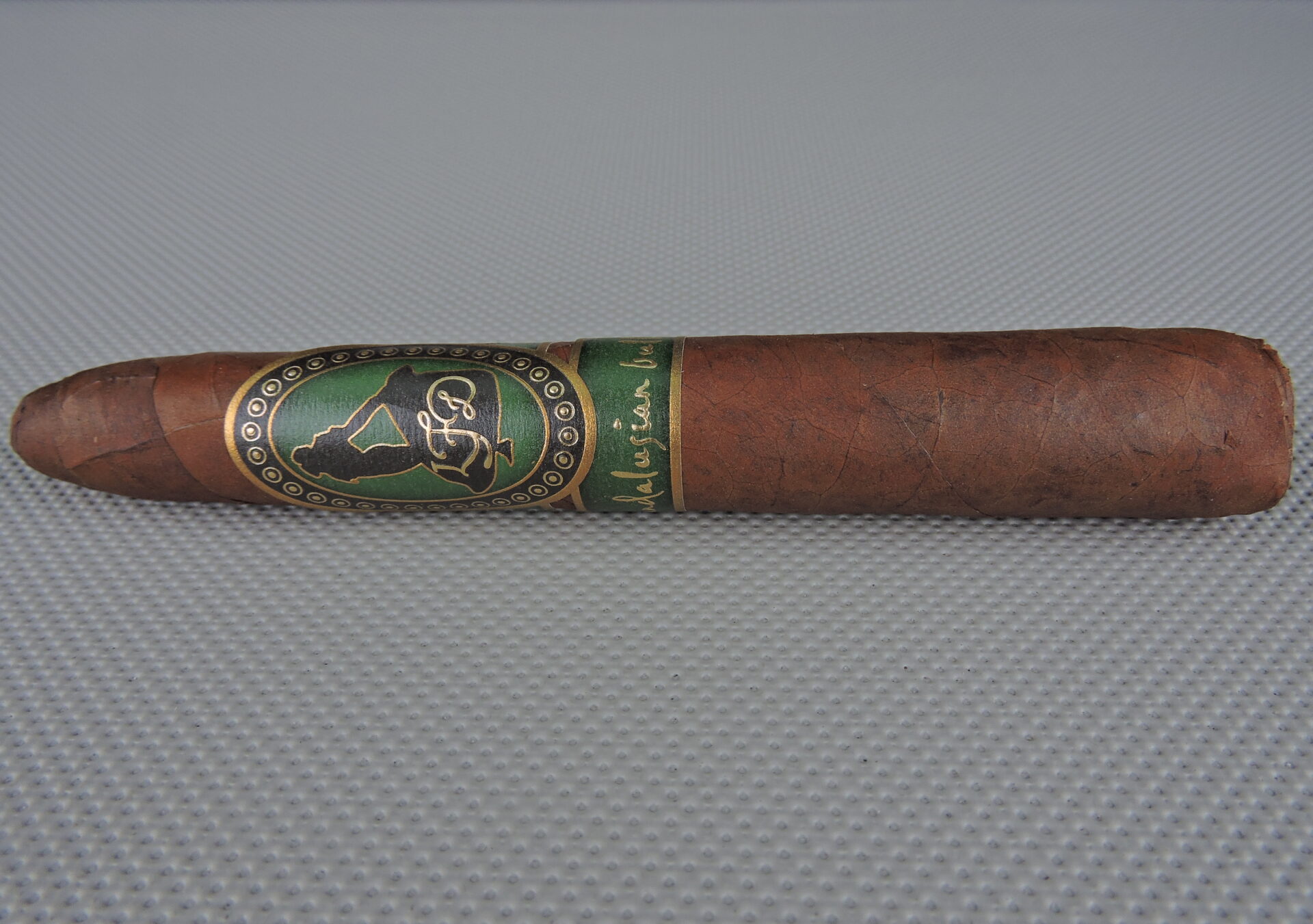 La Flor Dominicana's Andalusian Bull would become a monster hit. It was the company's signature release in 2016, and it eventually would give Litto Gomez and his company a long-awaited #1 Cigar of the Year. It showcases the artistry and innovation La Flor Dominicana is known for.
The cigar pays homage to the cattle breed that is used in the popular sport of bullfighting that the Andalusian region of Spain is known for. La Flor Dominicana is known for both artistry and innovation with its cigars and the Andalusian Bull is no exception. This cigar features a unique figurado shape covered by an Ecuadorian Corojo wrapper.
After receiving the award, it was no surprise that demand spiked for this cigar. As a result, at press time this has become quite a difficult cigar to find in many retail stores. It's a cigar produced on a limited basis, but when retailers get it, the cigar moves quickly and has become a favorite among consumers..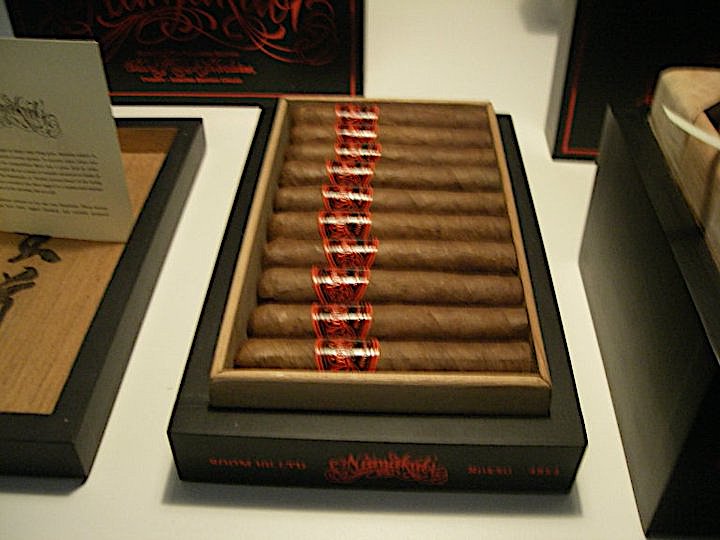 By his own admission, Matt Booth was not happy with the first two releases under his Room101 line. The original Room101 and the Room101 Conjura had been met with mixed reviews. Going into the 2011 IPCPR Trade Show, Namakubi was going to be Booth's signature release. With mixed results from his previous two releases, it was now or never for Booth and Room101.
Inspired by his time in Japan, Booth created Namakubi. The cigar would help Booth turn the corner. It became a huge hit among critics and cigar enthusiasts alike. It would also lay a foundation blend that would inspire many other cigar releases by Booth during the decade.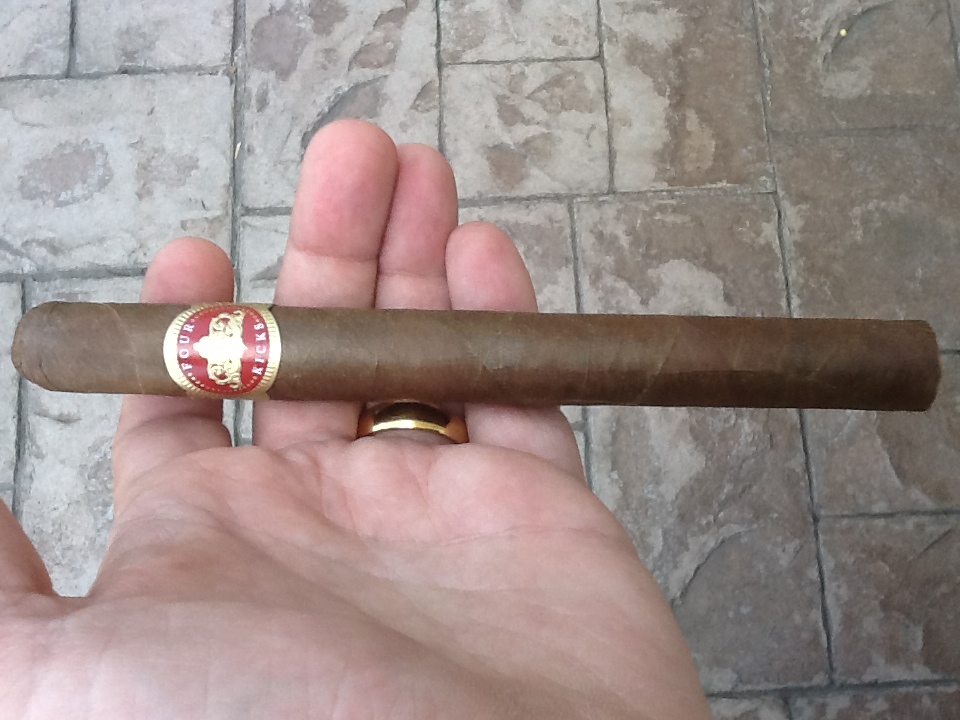 Cigar enthusiasts are familiar with Crowned Heads co-founder Jon Huber's affinity for music. When Huber and Mike Conder left CAO Cigars at the end of 2010, they would form Crowned Heads and make the world of music a foundation for many of the brands in their company. Looking at things from the music industry perspective, when one looks at the success of Crowned Heads first release Four Kicks, it compares to an artist having a monster debut record.
Working with Ernesto Perez-Carrillo Jr, Crowned Heads launched Four Kicks in the latter part of 2011. The brand and the cigars quickly connected with cigar enthusiasts and quickly put Four Kicks on the map. It gave way to a social media trend called #FourKicksFriday, which still trended even at the end of the decade. Like many of the other cigars on this list, Four Kicks paved the way for the long-term success Crowned Heads would achieve in the 2010's.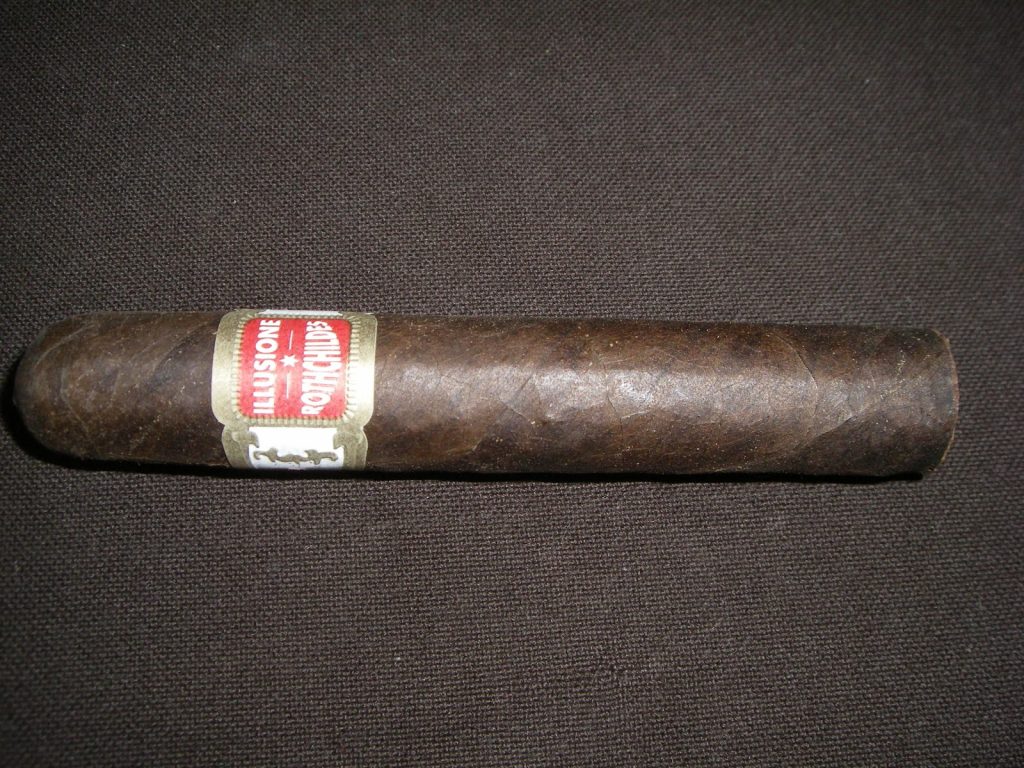 Following the release of the FDA Deeming Rule in 2016, many cigar company's turned to a theme of "what's new, what's old". However Dion Giolito and Illusione Cigars were ahead of the curve when he released the Rothchildes brand. Here is what he had to say:
New is old. Forward is backward. Making arrangements is necessary when confronting the all-kontroling. We have here for the loyal masses – a cigar – 'Illusione Rothchildes' – a classic 4 1/2 x 50 ring of long filler Nicaraguan tobacco led by a decadent maduro wrapper. New yet familiar, our new release will please the palate and the pocketbook. A stand alone cigar. A stand alone size. A stand alone brand
This resonated well with cigar enthusiasts. This small little cigar became a great hit with cigar enthusiasts. Priced just over $5.00, it is also one of the best values out.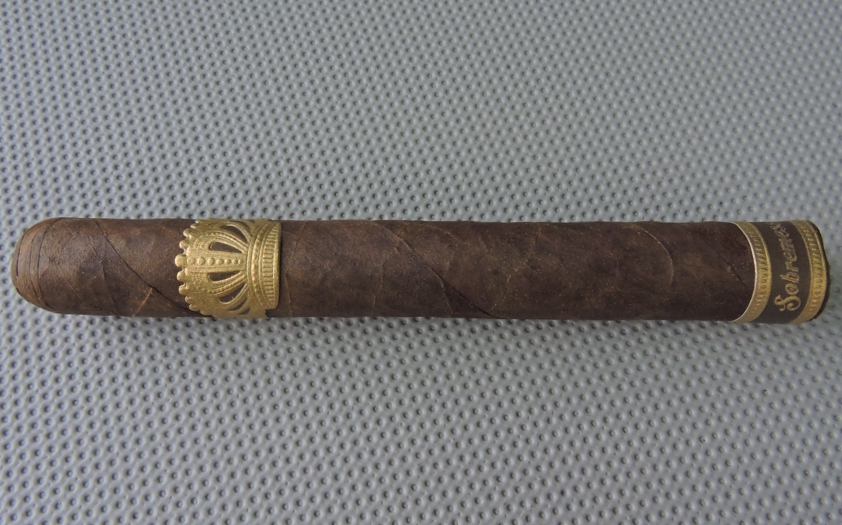 When Steve Saka made his much-anticipated comeback to the cigar business he would form his company Dunbarton Tobacco & Trust and release his first blend, Sobremesa.  While nobody was surprised by Saka's comeback, it was Sobremesa that caught many by surprise.
Saka was known for his dark and heavier blends while at Drew Estate. With Sobremesa, he released an Ecuadorian Habano wrapped blend that was elegant and more refined than anything we had seen before. Saka put a lot of time into procuring the tobaccos as well as developing the blend and the packaging. Like many debut cigars on this list, it was not only a monster hit, but would set the stage for more hits from Dunbarton Tobacco & Trust to follow. It would be a huge hit with the online media, including garnering a spot on the Cigar Coop Countdown in both 2015 and 2016.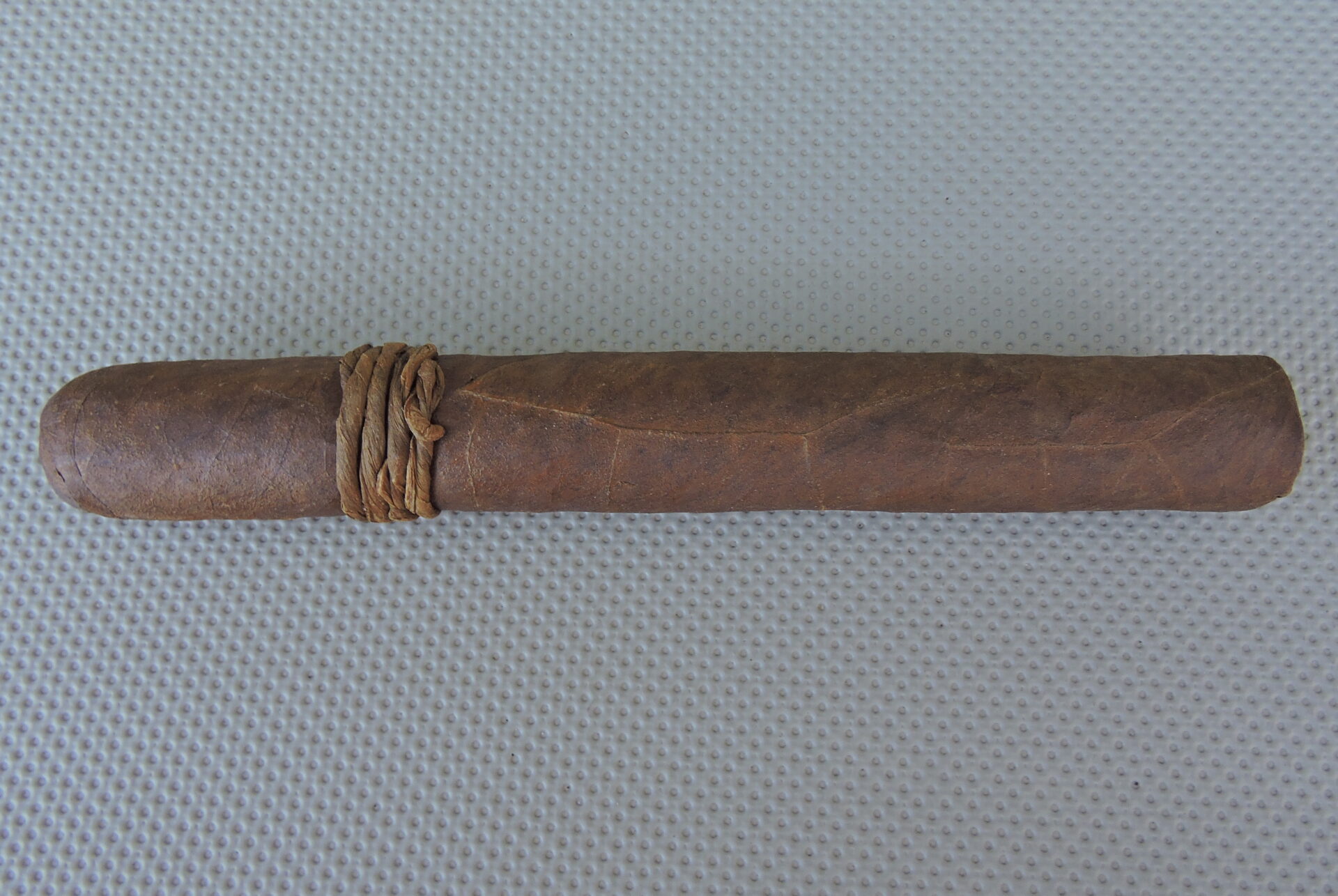 One could argue that General Cigar led the league in new releases for the decade. It's more challenging to make an argument for a more impactful release than the CAO Amazon Basin.
The Amazon Basin made its debut at the 2014 IPCPR Trade Show. It is a small batch, limited production cigar. Production is limited because of the use of a rare tobacco called Braganca from the Amazon rainforest region of Brazil. It became a hit with cigar enthusiasts.
While it spawned three additional limited releases featuring rare Brazilian tobaccos, Amazon Basin is the one the stands apart. Not only it is a limited edition that has no problem selling out when a batch becomes available, but it became one of those cigars which, many cigar enthusiasts would hunt down. With so many releases hitting stores these days, it's rare to chase down a limited release – but Amazon Basin was a part of that rare set.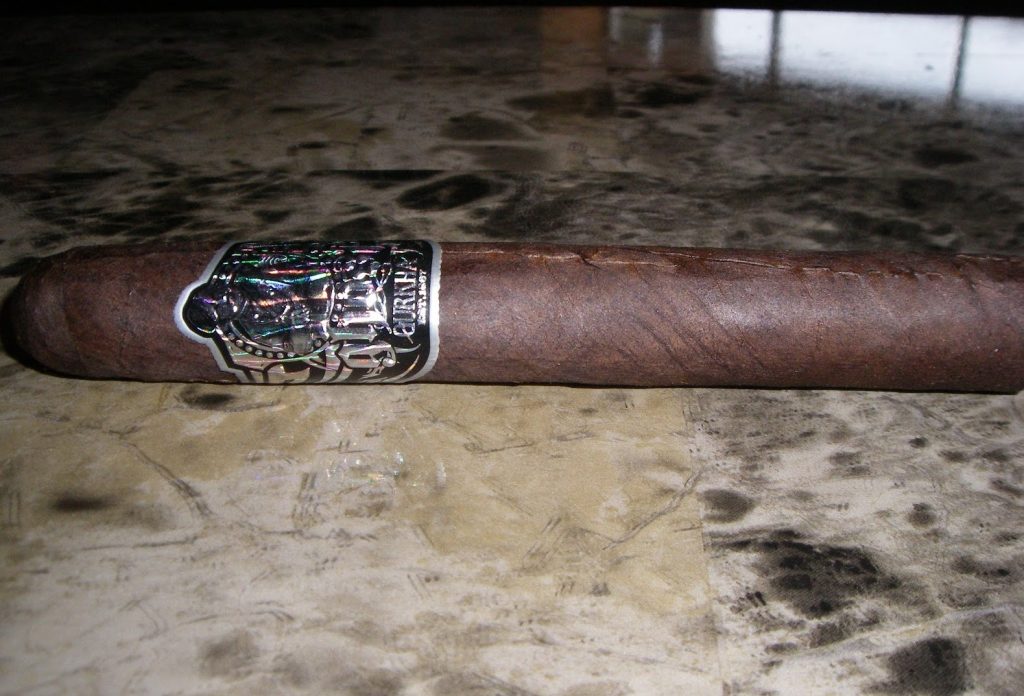 At the start of the decade, Gurkha Cigars started to focus on its core line brick and mortar business. One of the earlier releases was the Gurkha Ghost. The cigar made its debut in 2012, and it quickly became one of the company's most popular offerings.
Gurkha Ghost was crafted in the Dominican Republic by Abe Flores and the PDR Factory. While the cigar might be known for its innovative holographic band, from a blend standpoint the Gurkha Ghost is highlighted by its Brazilian Arapiraca wrapper. The popularity of the Ghost led to a sequel in 2018 with the Gurkha Ghost Gold.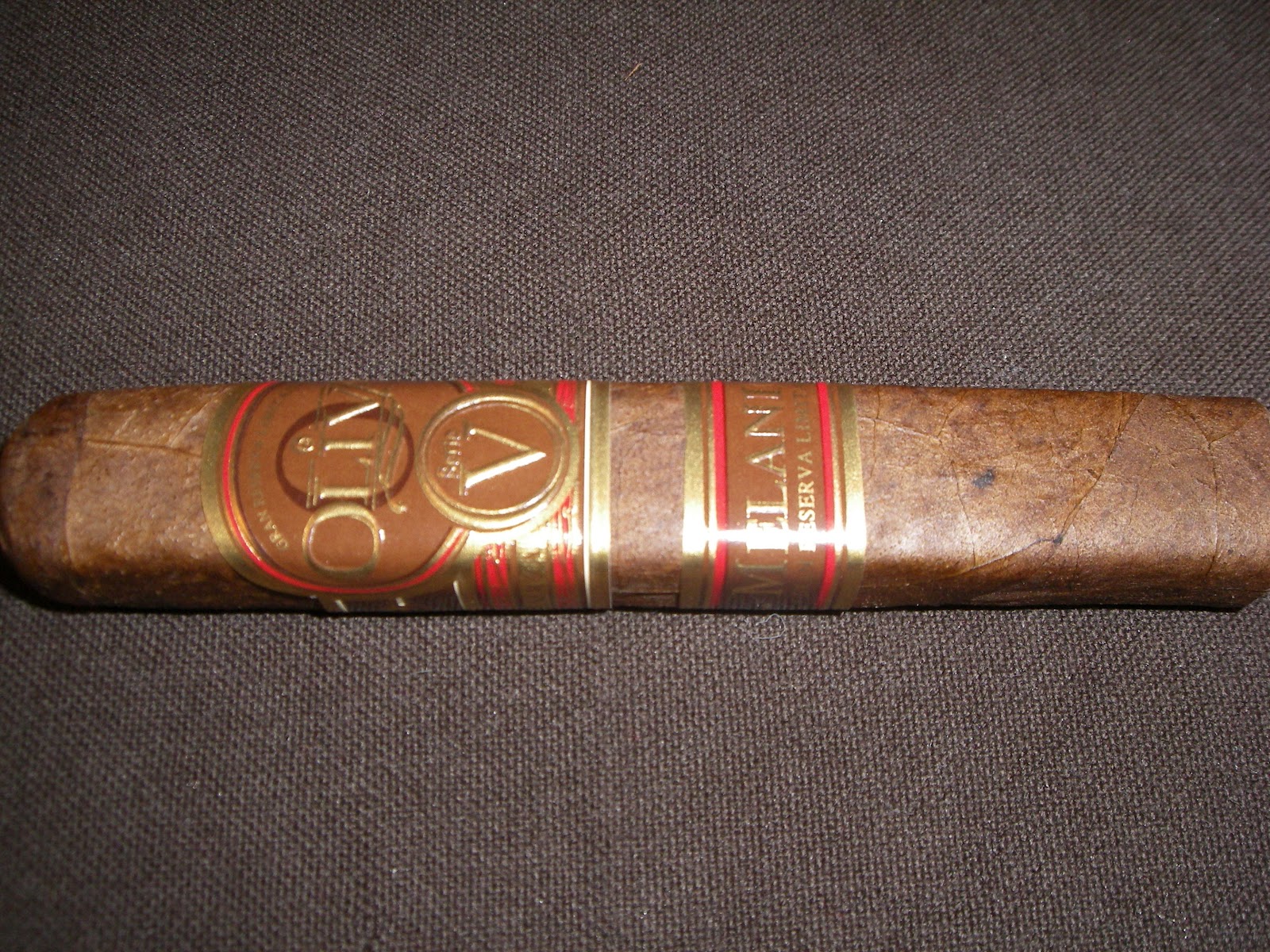 Oliva Cigar Company didn't release a lot of new lines this past decade, but one that made a huge difference was the Oliva Serie V Melanio. It's a cigar named for the Oliva family patriarch Melanio Oliva. Melanio Oliva was a tobacco grower in 19th century Cuba.  He is believed to be the first Oliva family member to grow tobacco. The distinguishing factor about the Serie V Melanio line is that it utilized Sumatra wrapper. While Oliva had used a Sumatra wrapper on its NUB line, the Melanio would bring Sumatra into the Oliva-branded line.
The Serie V Melanio would make its debut in 2012, and later that year would land a spot on the Cigar Coop Countdown. Two years later, the cigar would capture Cigar Aficionado's #1 Cigar of the Year.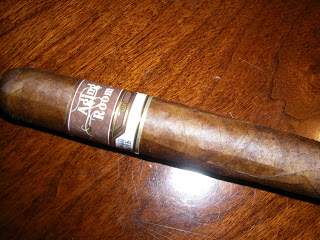 For many years, Rafael Nodal and Hank Bischoff were creating some great lines, but had yet to have that breakthrough cigar. That would change in 2011 with the release of the Aging Room M356.
After trying to satisfy the masses, Boutique Blends decided to focus on small batch production using "very good and rare tobaccos". The M356 was the first under the Aging Room line. Using the philosophy that Boutique Blends was preaching, the M356 was a huge hit with consumers, and it put Nodal and Boutique Blends on the map. Eventually one of the tobaccos for the M356 would run out, and a sequel that didn't use that tobacco, the M356ii, was released.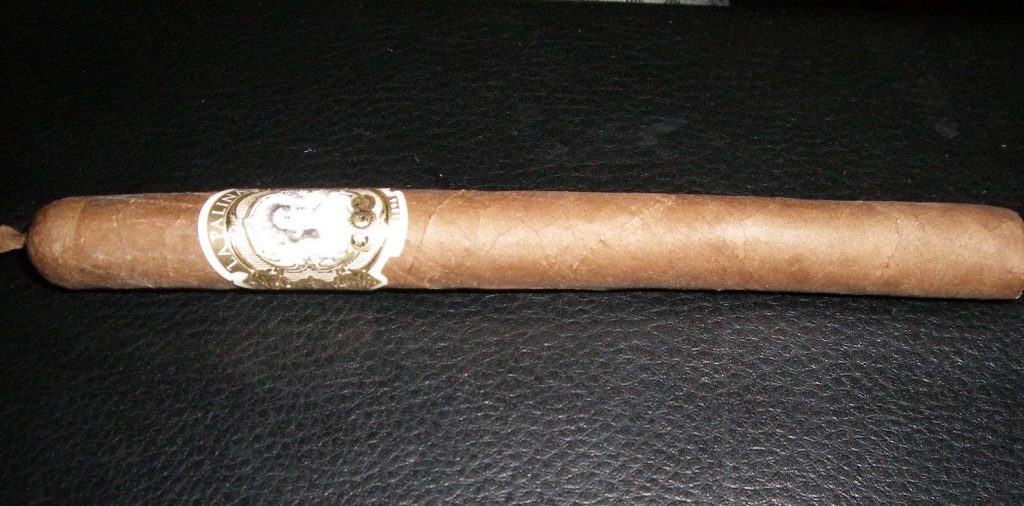 In 2012, La Palina Cigars introduced the first cigar in its limited edition La Palina Collection line known as the La Palina Goldie. The Goldie line was created as a tribute to Goldie Drell Paley, the wife of Sam Paley – who originally founded the La Palina brand back in 1896.  It is meant to be a tribute to the accomplishments of women in the cigar industry.  It is produced at Miami's El Titan de Bronze and up until 2017 was rolled exclusively by the late Maria Sierra.
The Goldie is an annual limited production release with each year featuring a different size. The blend incorporates a high priming medio tiempo leaf – something only found in about 10 percent of tobacco plants.
The cigar became a favorite among cigar enthusiasts and critics alike. The first release, La Palina Goldie Laguito No. 2, captured the 2012 Cigar of the Year on Cigar Coop.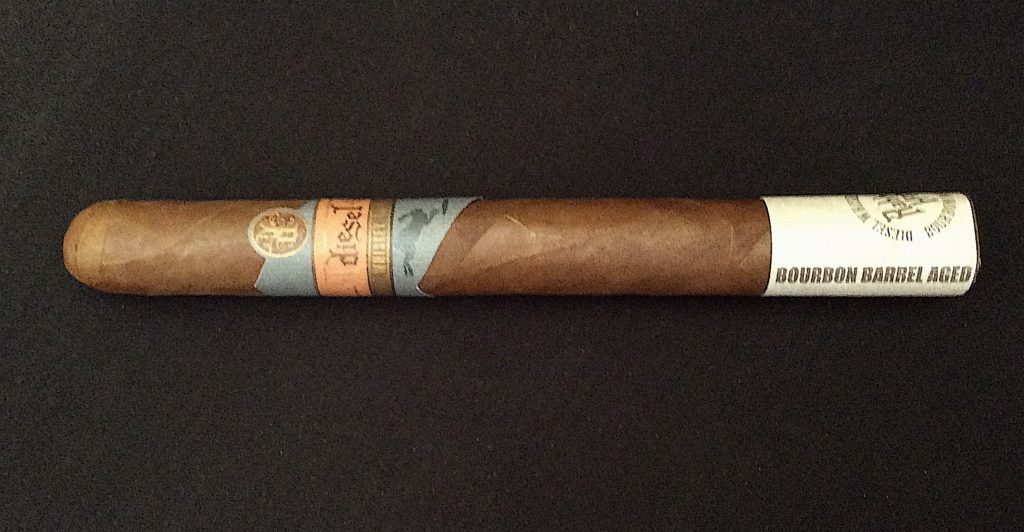 For many years Diesel was a brand produced by AJ Fernandez that was sold by Cigars International and its distribution arm Meier & Dutch. In 2017, Scandinavian Tobacco Group, the parent company of Cigars International, would shift the Diesel brand into its General Cigar portfolio, where the brand would get brick and mortar focus. In 2018, Brand Manager Justin Andrews would take Diesel in a different direction launching Diesel Whiskey Row.
Diesel Whiskey Row is a project that features tobacco aged in bourbon barrels supplied by Rabbit Hole Distillery out of Louisville, Kentucky. Rabbit Hole Distillery is a small company based out of Louisville, Kentucky that produces bourbon, rye, and gin products. The Diesel Whiskey Row features Mexican San Andres binder leaves that are aged in barrels originally used for Rabbit Hole Bourbon, utilizing a proprietary process that has been developed by Fernandez. The bourbon barrels originally arrived at Fernandez's factory back in 2016. After placing the San Andres tobacco in the barrels using a special configuration, the tobacco was left to age inside the barrels. The air inside was controlled at regular intervals to ensure the flavors were imported evenly.
The end result helped General Cigar cement Diesel as a legitimate brand in brick and mortar shops and established the Whiskey Row release as a favorite among many cigar enthusiasts.
Photo Credits: Cigar Coop