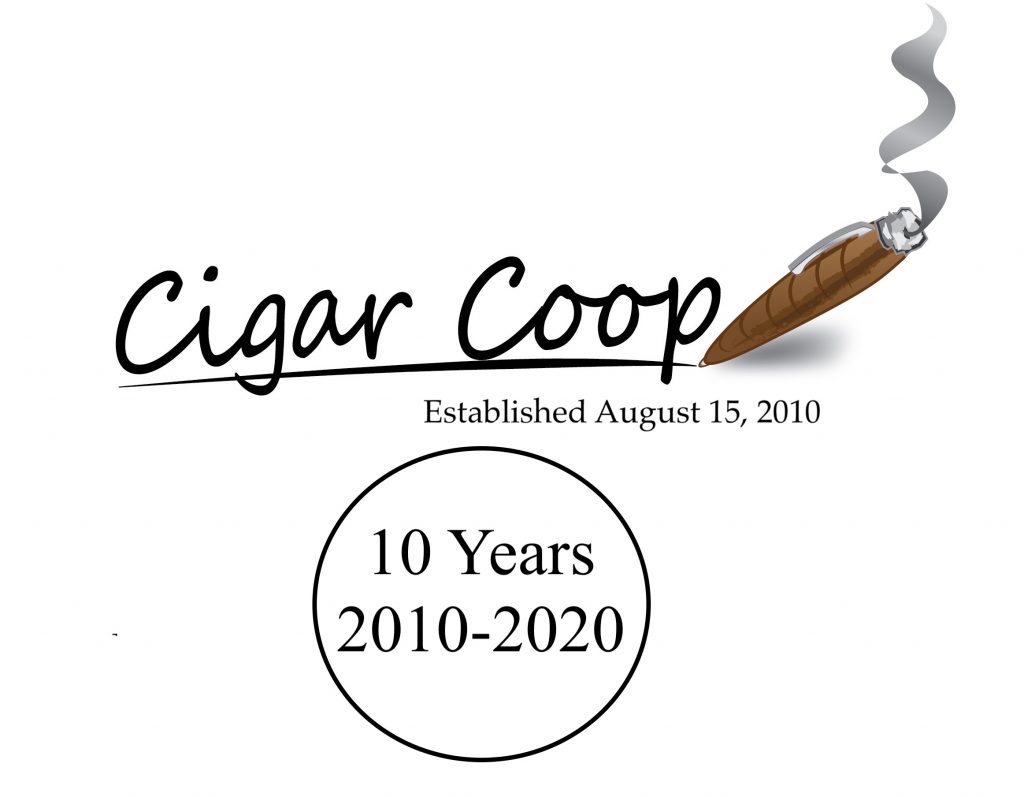 On August 15, 2020, Cigar Coop will mark its ten year anniversary. It's something we wouldn't have ever been able to get to without our audience, collaborative partners who co-host our shows, and sponsors. Thank you to all.
On June 12th, a series of ten stories will be launched looking back at ten years of Cigar Coop. Some of these stories have been touched on in interviews I have done and some are stories that haven't been told publicly. Putting them into words on Cigar Coop provides a historical narrative to preserve what has become an everyday part of my life for a decade.
The installments will date back to the beginnings of Cigar Coop – before there was a plan for a Cigar Coop. It will cover the highs and the lows – including the mistakes. Yes, there were a lot of mistakes. I'll reflect on the Stogie Geeks days, and talk about the development of the Prime Time brands. Things such as the Cigar Coop Countdown, #rumorfree #teaserfree, the Pink Cadillac, and yes – press releases as well.
The installments will run each Friday on June 12, concluding on August 14th – the eve of the 10th anniversary.