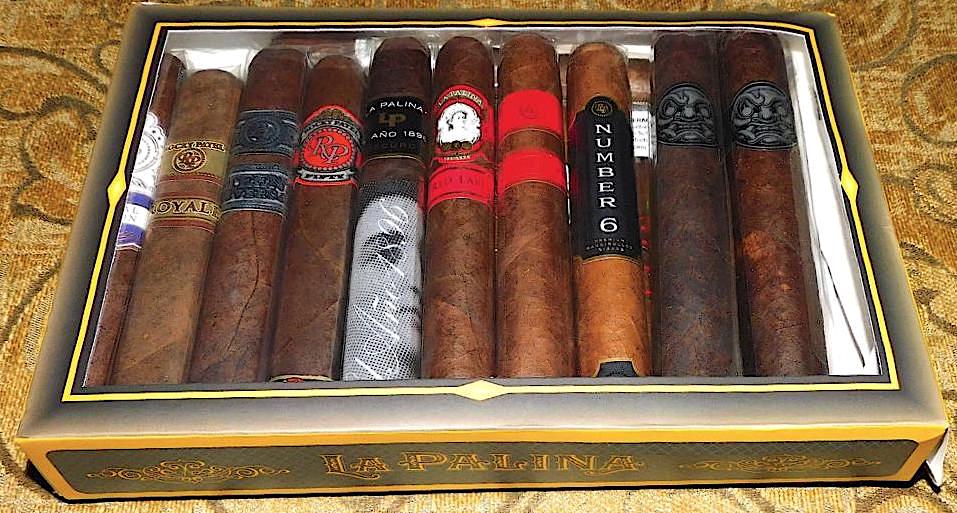 Back in April, La Palina Cigars teamed up with Room101 Cigars to debut a program called Cigar Lockdown. Now the two companies have teamed up again and this time have added Rocky Patel Premium Cigars and Oliva Cigars and will debut Cigar Lockdown II. It's a virtual event designed to also help support brick and mortar retailers during the COVID-19 pandemic.
The COVID-19 crisis has seen government orders that have resulted in some retail stores being forced to physically close or operate under extreme restrictions. Cigar Lockdown is a program designed to help the company's retail partners by creating a no-contact delivery program. The program provides retailers the opportunity to receive the bulk of the revenue with remaining funds going to support continuing efforts to grow the retailers – as well as La Palina, Room101, Rocky Patel Premium Cigars, and Oliva Cigars virtual business segment.
As a part of the program, participating retailers have reached out to their existing customer base offering the Cigar Lockdown Care Package. For $125.00 (and $155.00 for states with higher tax rates such as California, Hawaii, New York, and other states), can purchase the cigar package containing 20 premium cigars and 10 raffle tickets. These cigars include:
10 Rocky Patel Cigars
Fifty
Fifteenth Anniversary
Fifty-Five
Vintage 2006
Olde World Reserve (Maduro)
Royale
Number 6
Sun Grown
Special Edition
Tavacusa
5 Oliva Cigars
Series V (Double Robusto)
Melanio (Robusto)
MB3 (Robusto)
CT Reserve (Robusto)
Nub Habano 460
3 La Palina Cigars
El Año (Robusto)
Red Label (Robusto)
Silver Label (Toro)
2 Room 101 Cigars
The Big Payback (Toro)
The Big Payback (Gordo)
To support the program, once again La Patina is hosting a Cigar Lockdown program from a special website www.cigarlockdown.com. The program features special guests and the opportunity to use the raffle tickets to win from a prize pool valued at $5,000.00
While the program provided an innovative way for retailers to connect with their consumers during the COVID-19 pandemic, the virtual program provided a way for the manufacturers participating to connect with consumers. During the COVID-19 pandemic, the first Cigar Lockdown program was perhaps one of the most professional and informative broadcasts I've seen put on by a manufacturer. Hosted by La Palina co-Presidents Clay Roberts and Sam Phillips, the show had very much a late night talk show feel to it. The first broadcast was quite inclusive of the entire cigar community, and in this author's opinion delivered excellent content.
The previous broadcast can be viewed here:
Full details on the program can be found on the Cigar Lockdown website.
Photo Credit: Cigar Coop
Video Embed: La Palina Cigars/Cigar Lockdown