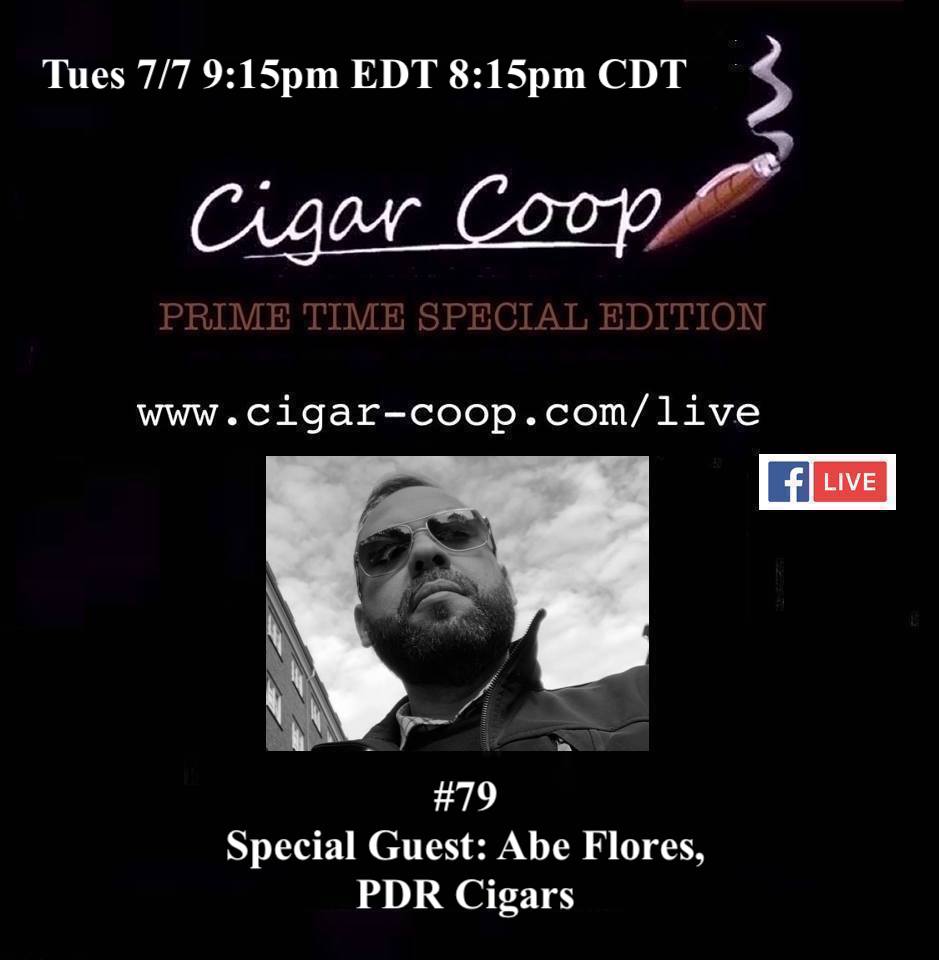 For Prime Time Special Edition 79, Abe Flores of PDR Cigars makes his debut on Prime Time!
Abe has built two big operations – his PDR Cigars factory and his PDR Cigars brand. Tonight we'll talk to Abe about both of them and uncover his journey in the cigar industry.
All of this on the newsmagazine show for the cigar industry – Prime Time Special Edition. Tune in on Facebook Live for the live stream.