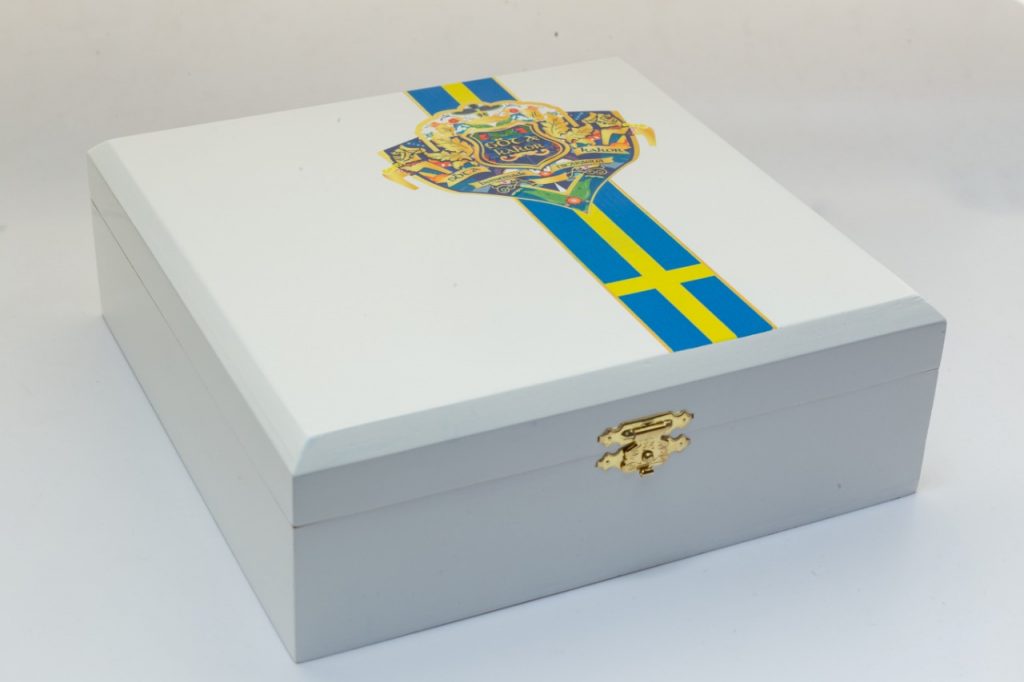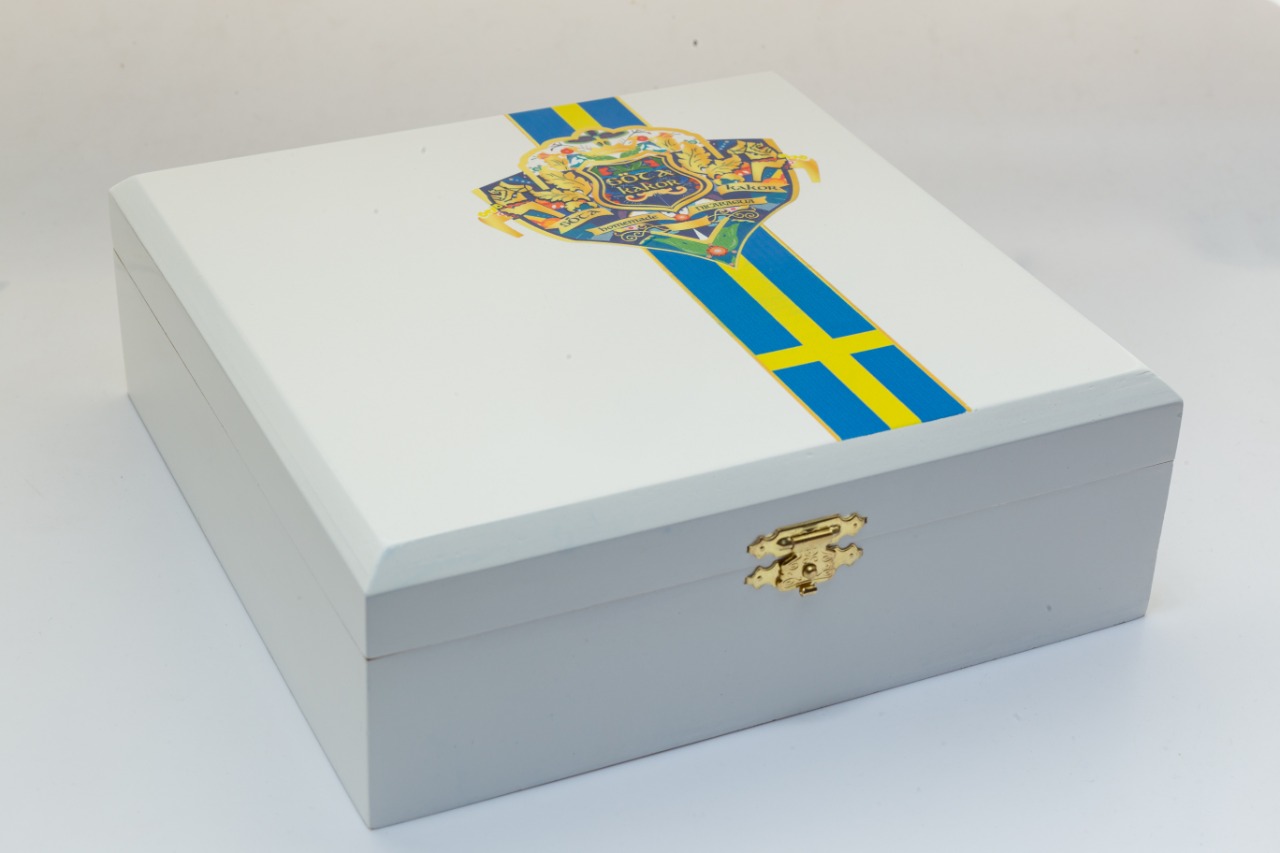 Söta Kakor, a regional exclusive cigar for Sweden from Jas Sum Kral (JSK) Cigars is now shipping.
The name Söta Kakor translates to "sweet cookies." It is a project that JSK Cigars owner Riste Ristevski has been working on with Martin Nelson from Swedish importer Kind Cigars.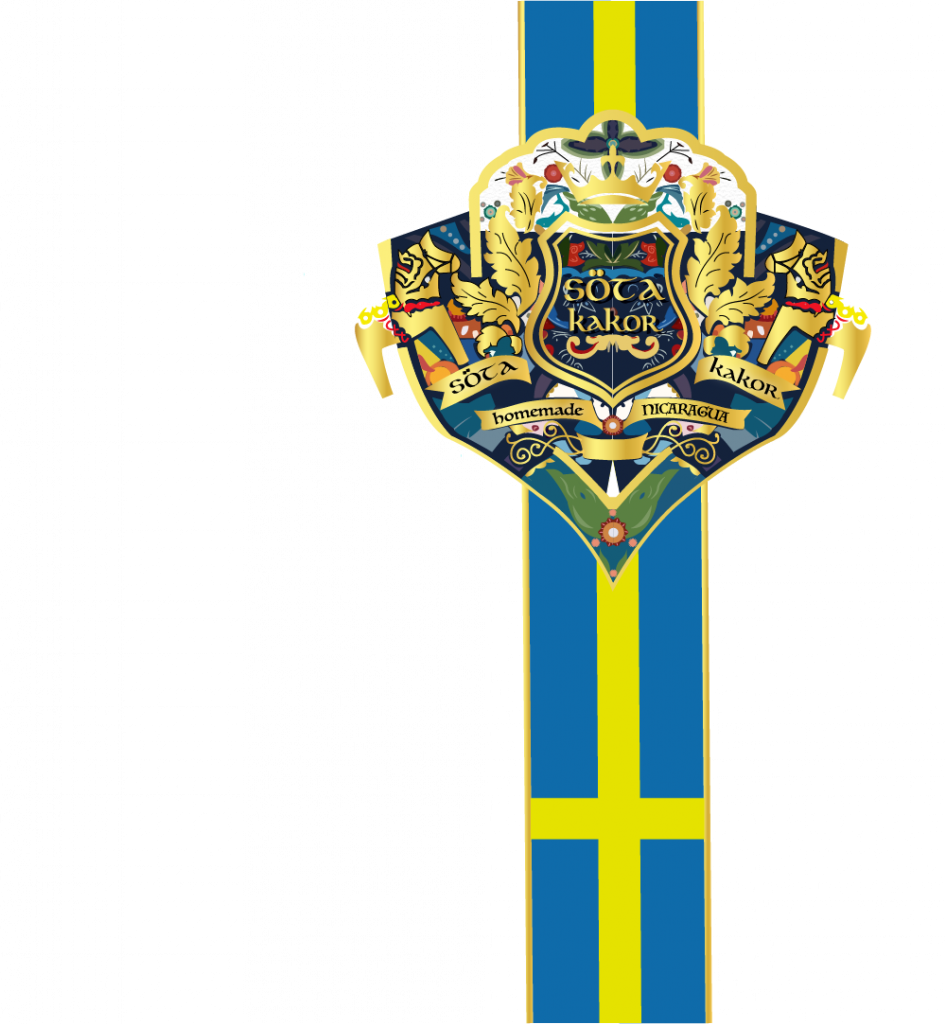 JSK Cigars Owner Riste Ristevski provided details on how the project went.
Söta Kakor, literally translated to "sweet cookies," is a Sweden Regional Exclusive that Martin asked me to create during our 2017 tour of Sweden JSK events. When asked what type of cigar he would like, Martin replied, "You have full creative control." And so the fun began.
When it comes to detail, I am my worst enemy. Working on the band, I knew I wanted to incorporate the history of Sweden, complete with traditional art, colors, and regal looks. This was the last band Nuzli designed for me before he went on to new things in life. Going back and fourth [sic] with Martin picking his brain to get that authentic Swedish look and feel we finally agreed on prob the best band design i have seen in a long time.
Fast forward to 2019, at Inter Tobak in Germany, I meet up with Martin and handed him a 5.5×48, saying "Here you go." As Pierre and I were walking to the trade show from the apartment we made a quick detour at a coffee shop. I didn't notice he was already smoking the cigar. Since Pierre and I are slightly more athletic and ahead of Martin, I asked him "What do you think about it?" His response… "I can't walk into the show. I HAVE to finish it. It's amazing."
To get into the show, you have to go through a set of hallways where, unfortunately, no smoking is allowed. In order to continue, Martin would have had to put the cigar out. He refused. Standing outside, I let him know he is smoking the new Sota Kator. He simply said "You have to finish this cigar to the finger tips." A testament to its power. Hopefully you will experience the same fascination as Martin did when you smoke "
The blend features a 3-year-aged Ecuadorian Habano wrapper over a Criollo '98 Ligero binder and Nicaraguan fillers. The cigar comes in one size – a 5 1/2 x 48 format. It is presented in twelve-count boxes with a total production of 180 boxes. Each box contains two six-count trays.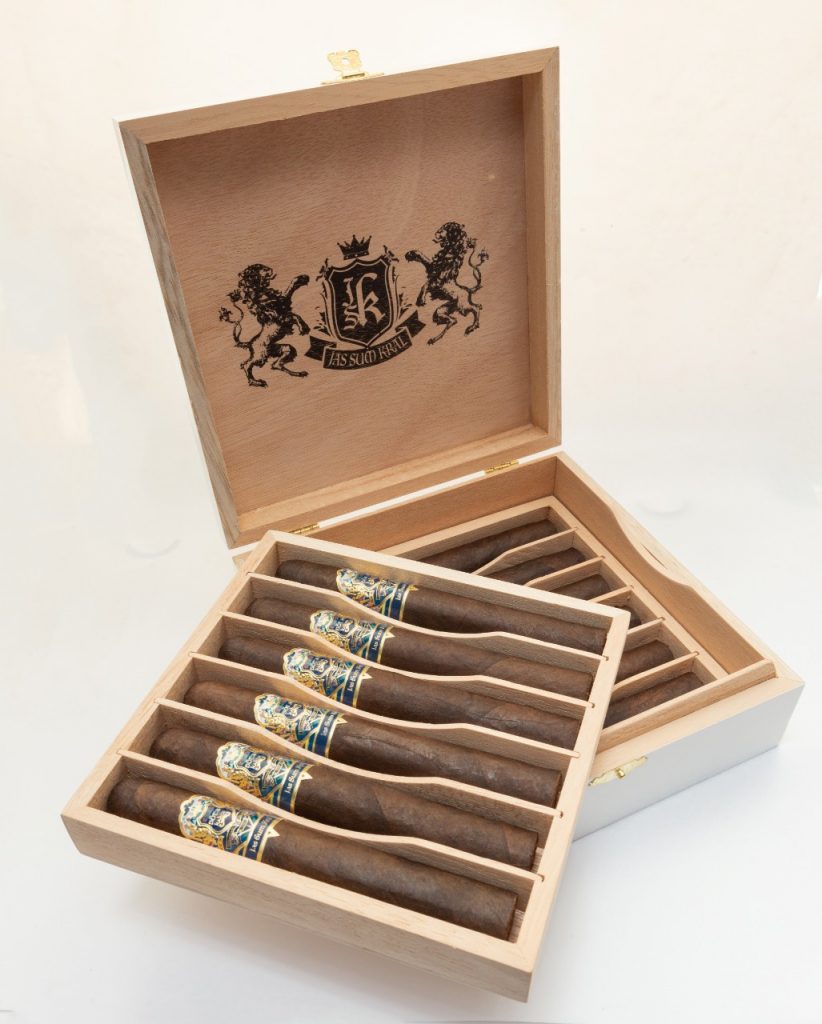 Ristevski says a Maduro counterpart to the Söta Kakor was also rolled at the same time. Details on that version will be disclosed in the future.
At a glance, here is a look at Söta Kakor:
Blend and Origin
Wrapper: Ecuadorian Habano ( aged for 3 years )
Binder: Esteli Criollo '98 Ligero
Filler: Nicaraguan (aged since 2018: Jalapa, Somoto , Condega
Country of Origin: Nicaragua
Factory: Tabacalera de Aragon
Vitolas Offered
Vitola: 5 1/2 x 48
Photo/Image Credits: JSK Cigars