"The Pink Cadillac era was highlighted with the launch of the Prime Time Podcasts. This would be about moving forward and developing a podcast the likes of which the cigar industry had never seen before."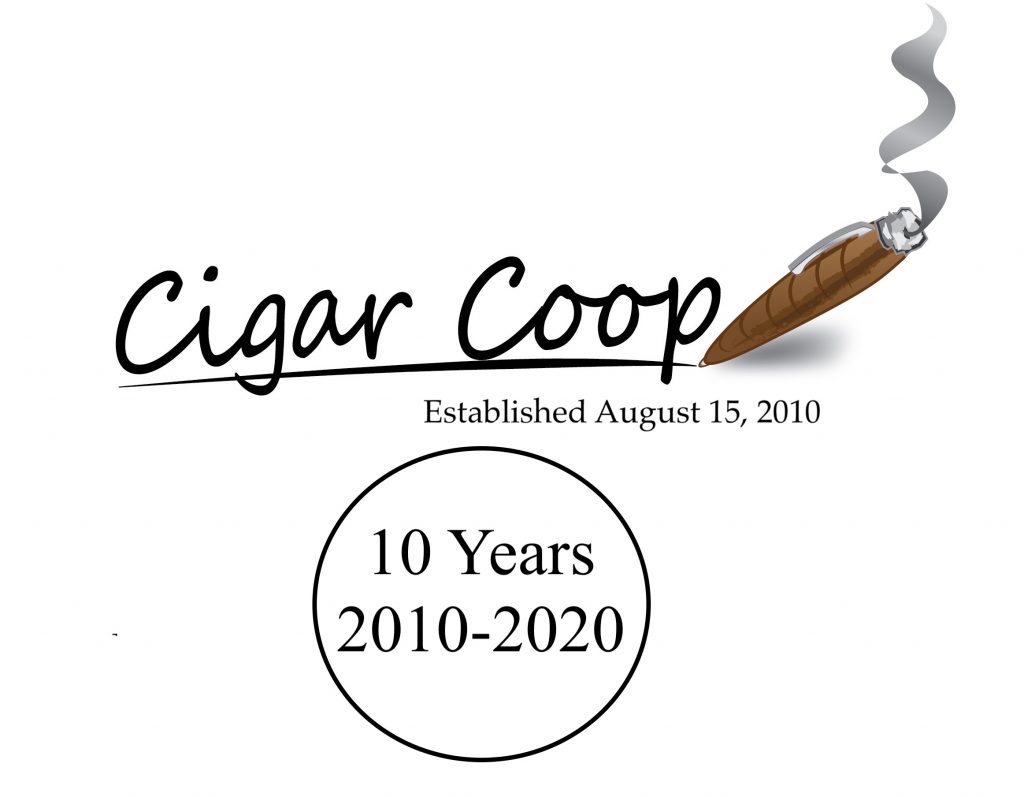 For the previous six installments, I talked about how Cigar Coop was an evolutionary development. When it came to the Prime Time Shows, it was a very different story. Their growth was much more strategic and visionary.
When Cigar Coop and Stogie Geeks parted ways, I mentioned there were some creative differences. During Cigar Coop's time with Stogie Geeks (2013-2016), Cigar Coop changed from an agile "blog"-like website, to more of a journalistic media entity with processes – and one that operated as a business. Content-wise, Cigar Coop had become a media entity where many looked to us to tackle the top news stories, and address the controversial industry topics. That wasn't the focus of Stogie Geeks, though there were some attempts to do it with the Stogie Geeks News and "Hot Topics" segments on Stogie Geeks. Ultimately, this is where the creative differences would lie.
When I departed Stogie Geeks I had a vision of doing a combination of hard-hitting cigar interviews and tackling controversial industry topics. I was looking for a show in the style of Mike and the Mad Dog or Mike and Mike – but for the cigar industry instead of sports. After Cigar Coop split from Stogie Geeks, I took about a 3 1/2 month hiatus from podcasts at the beginning of 2017 to develop the concept.
The first step was bringing in a co-host who would buy into the vision for the show, and could deliver the knowledge and expertise needed for such a show. Aaron Loomis was that man. I had co-hosted and been on panels with Aaron many times in the past and knew what he could bring to the table.  Aaron was a co-founder of Blind Man's Puff before he co-founded Developing Palates. Originally Aaron committed to a format where he'd host two weeks on and take one week off – and I was thrilled to have him commit to that. A few weeks into the show, Aaron decided he wanted to be on the show every week. Prime Time is very fortunate to have someone of the caliber on Aaron on the team. He has elevated the show to the next level.
As for the name Prime Time, it was based on the fact that the show would return to Thursday nights. It was a spot originally used by Stogie Geeks before it moved to early Monday evenings. I felt it was important to have the show on in the evening. One catch is that Aaron is on the West Coast and in order to have him do the show, we needed a later start time for the live show. He wanted to start at 10 pm EST. I wasn't sure that time would work, but it actually turned out to be the best thing we ever did. It allowed us to tap into the West Coast market. Most podcasts start too early for the West Coast viewer to watch the show live, so the show being on at 7 p.m. PST was welcomed by those viewers.  In the process, we found we maintained an equally strong East Coast audience despite the later start time. Given the show would be during the "prime time" for both the East and West Coasts, the name "Prime Time Show" was selected. On April 13, 2017, the Prime Time Show made its debut, and now has become a staple of Thursday nights ever since.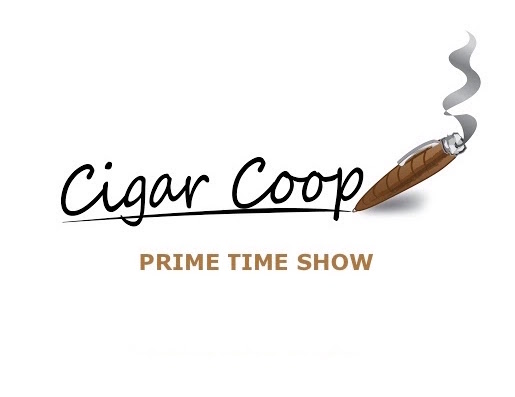 There was a second project I had in my mind called "Special Edition." The purpose of this show was to deliver content outside the framework of the Prime Time show. I originally envisioned this to be a combination of live programming and on-demand recordings as well as topical discussions. This was a project planned for 2018, but something happened that would accelerate the timetable for this project.
I had known Bear Duplisea through social media for a couple of years. I always enjoyed Bear's videos from the Michael's Tobacco of Euless humidor. Back in January 2017, Bear asked viewers who they would put in a Cigar Hall of Fame. I reached out to him. One thing led to another and Bear asked me if I liked the idea enough to do a show with me on the Cigar Hall of Famers. At this point, the idea of Special Edition was conceived, but I hadn't even launched the main Prime Time Show yet. I thought the Cigar Hall of Fame discussion was a good fit for Special Edition, and wondered if Bear would want to be a part of this show. I told Bear I was interested and asked him to give me some time to get the Prime Time Show off the ground – and then we could tackle Special Edition.
By May 2017, we debuted the first Prime Time Special Edition on the Cigar Hall of Famers. The show was a huge success. It was so successful, I decided to move up the timetable for Special Edition one year, and Bear has been doing Special Edition ever since. Bear and I would agree to a 2-show a month schedule – on Tuesdays at 9:15pm. Special Edition later evolve into more of a newsmagazine show with some interviews – very different than the concept originally conceived, but that turned out to be a big plus. Doing interviews on Special Edition and the main Prime Time Show allowed us to get different perspectives  – especially in the cases where we had to bring a guest back. Like Aaron with Prime Time, Bear took Prime Time Special Edition to the next level.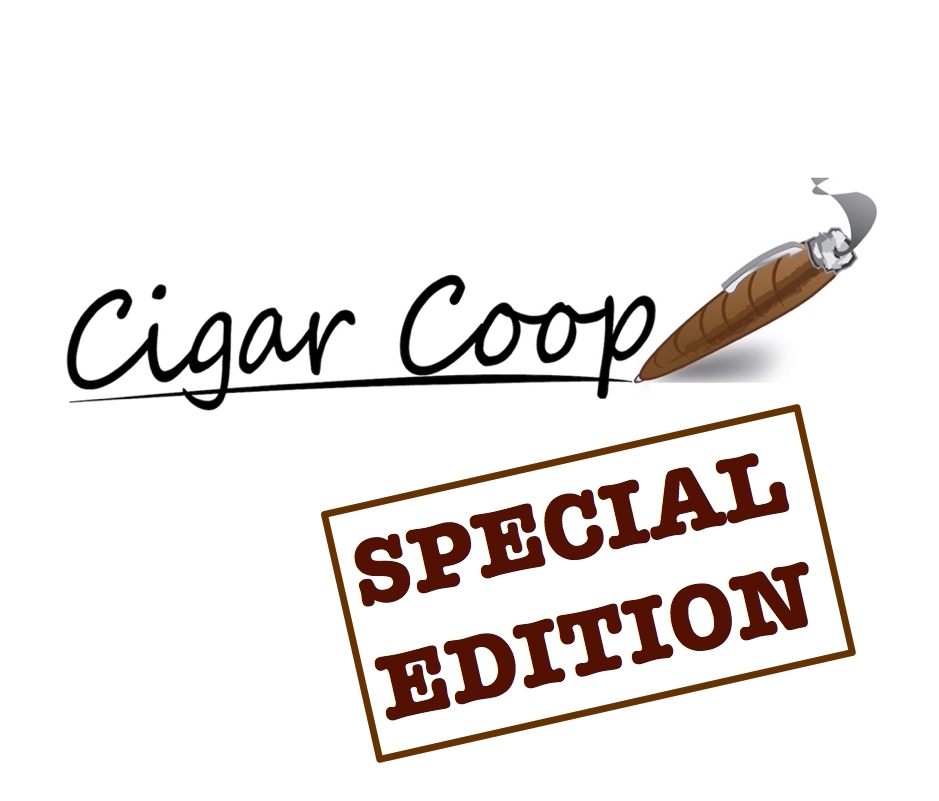 The next step was going to be promoting the podcasts. During those early months of 2017, many people thought I was still with Stogie Geeks. It was going to be important to get the word out about what we were doing with Prime Time and Prime Time Special Edition. That is where the Pink Cadillac comes into play. It was meant to be used as a promotional idea, but somehow it became a symbol of what we do at Cigar Coop.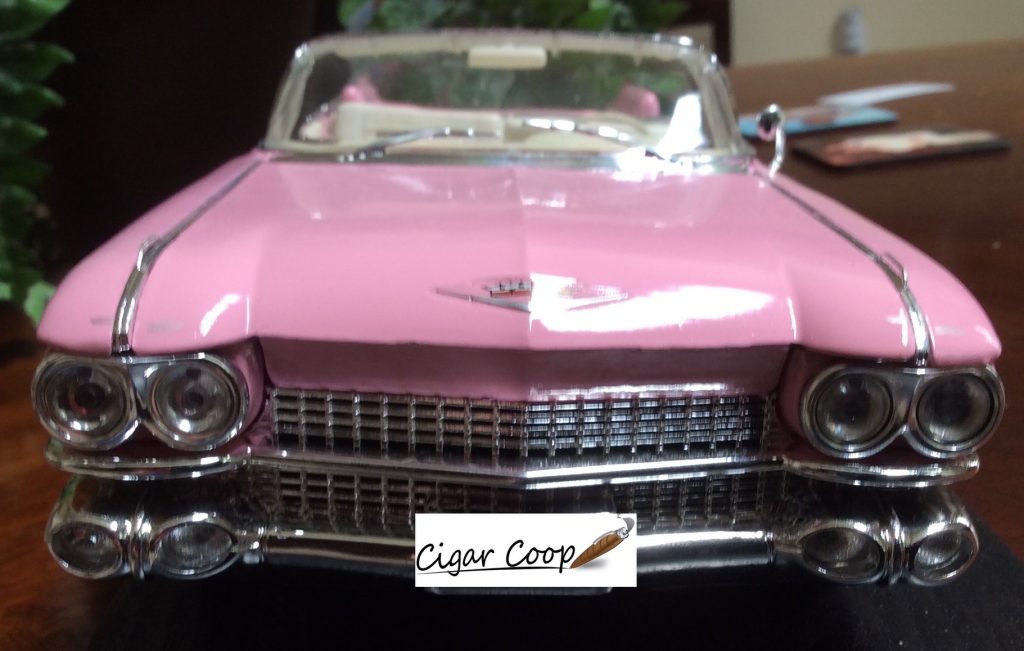 The Pink Cadillac was selected as a symbol for moving forward the vision of Cigar Coop and what these podcasts meant in the grand scheme of things on Cigar Coop. There were a couple of reasons the Caddy was selected. First, it was sort of a homage to my Dad and Grandfather who drove Motown singers in the 1970s with their "Cadillac Limousine Service" company.
The second reason goes to the original way the Pink Cadillac was being used.  When the Yankees made their run at the 1996 World Series, radio host Mike Francesa selected Aretha Franklin's "Freeway of Love" as the theme song, and both the song and Pink Cadillac took on a life of its own. After the Yankees won the World Series, he would retire the theme. I was always impressed with how Francesa used the Pink Cadillac concept. By 2017, the campaign had been dormant for 21 years. I decided to resurrect it for my very small universe in the cigar world. Unlike Francesa, I'd like to keep the Pink Cadillac as an ongoing thing for Cigar Coop.
I've been incredibly proud of our guests and topics we've covered in the three-plus years of doing the Prime Time Show and Prime Time Special Edition. While Prime Time never had the production studio we had at Stogie Geeks, we have set up a platform that is versatile and agile. We were one of the first in the cigar industry to implement Zoom – which today has become an everyday tool, but even before that, we were agile. It's allowed for our shows to be broadcast from anywhere at any time.
Our regular shows originate from studios in North Carolina, Texas, and California. With the addition of our third show, Prime Time Jukebox (we talk about in the next installment of this series), we also originate from outside Brisbane, Australia. Prime Time has also done remote broadcasts from many places worldwide. This includes:
Miami, Florida
Orlando, Florida
Tampa, Florida
New York, New York
Los Angeles, California
Atlanta, Georgia
Cleveland, Ohio
Raleigh, North Carolina
Myrtle Beach, South Carolina
Roland, Oklahoma
Santiago, Dominican Republic
Egham, England
Stockholm, Sweden
What is most important about Prime Time and Prime Time Special Edition is that I feel these are the type of podcasts that Aaron, Bear, and myself would want to watch. As I mentioned, shows like Mike & the Mad Dog and Mike & Mike tackled the big stories and got the big interviews in the world of sports. They were the shows you tuned into when there was a big story. Certainly, the Prime Time Shows are dwarfed by the size of those shows, but I'd like to think in the end we succeeded in doing an analogous thing in the cigar industry.  Most importantly, it's been the loyal fans of our shows that has been something special. It's told me we did something right.