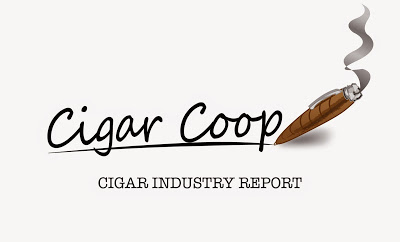 The Cigar Industry Report is a one-stop place to catch up on the activity here at Cigar Coop. It is a combination of the news reports, cigar reviews, and assessment updates we do throughout the week. In addition, each week we will look back at Cigar Coop history. Look for this report every Saturday morning at 8am Eastern Time.
Cigar Industry Report: Edition 391 (7/25/20)
The Headlines
Ten Years of Cigar Coop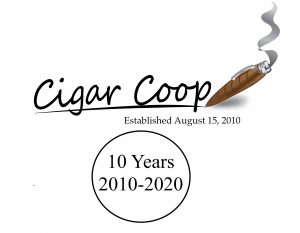 On August 15, 2020, Cigar Coop will mark its ten-year anniversary. In the next ten weeks leading up to the event, we will publish a ten-part series looking back at the history of Cigar Coop. This week we published the seventh installment.
TMG Optimistic on TPE 2021 Amid COVID-19 Pandemic
With the COVID-19 pandemic wiping out the in-person 2020 Premium Cigar Association (PCA), 2020 Tobacconist Association of America (TAA), and InterTabac 2020 Trade Shows, some questions have arisen as far as 2021's first tobacco trade show, Tobacco Plus Expo 2021 (TPE). This week TMG (Tobacco Media Group), announced it is optimistic that TPE 2021 will occur and announced a series of steps it is taking to ensure retailers, customers, and attendees can have confidence in that assertion. We've got the details here.
The News
Summer of '20 Coverage
We will be replacing our normal IPCPR/PCA Pre-Game Coverage with "Summer of '20 Coverage." This will focus on the products many cigar companies plan to release this summer.
This week we hosted a Virtual Trade Show dedicated to Summer of '20 Announcements and releases:
This Week's Coverage
Other News
Legislative News
Cigar Reviews
Assessments
Features and Blog
The Blog
Prime Time Podcasts
Prime Time Show
Prime Time Special Edition
Prime Time Jukebox
Upcoming Schedule
7/2: Prime Time Jukebox Episode 15: The Ska Show w/ Eric Guttormson
7/30: Prime Time Episode 149: Steve Abbot, General Cigar Company
8/4: Prime Time Special Edition 80: Omar de Frias, Fratello Cigars
On This Date…
On this date July 25th.