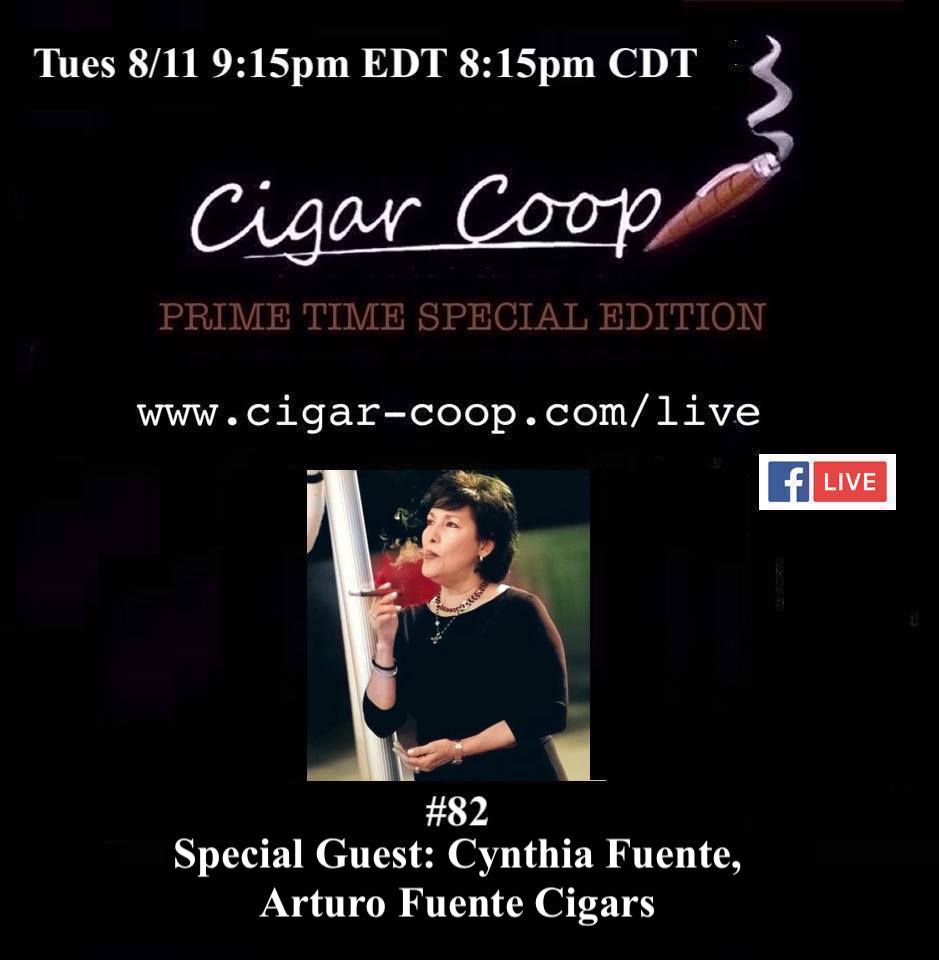 On Prime Time Special Edition 82, we are honored to welcome the First Lady of Cigars, the one and only Cynthia Fuente of Arturo Fuente Cigars.
We will be talking all about Arturo Fuente Cigars including the company's history, it's game-changing cigar lines, the Cigar Family Charitable Foundation, and some of the industry challenges. This will be an episode you will not want to miss.
All of this on the newsmagazine show for the cigar industry – Prime Time Special Edition. Tune in on Facebook Live for the live stream.