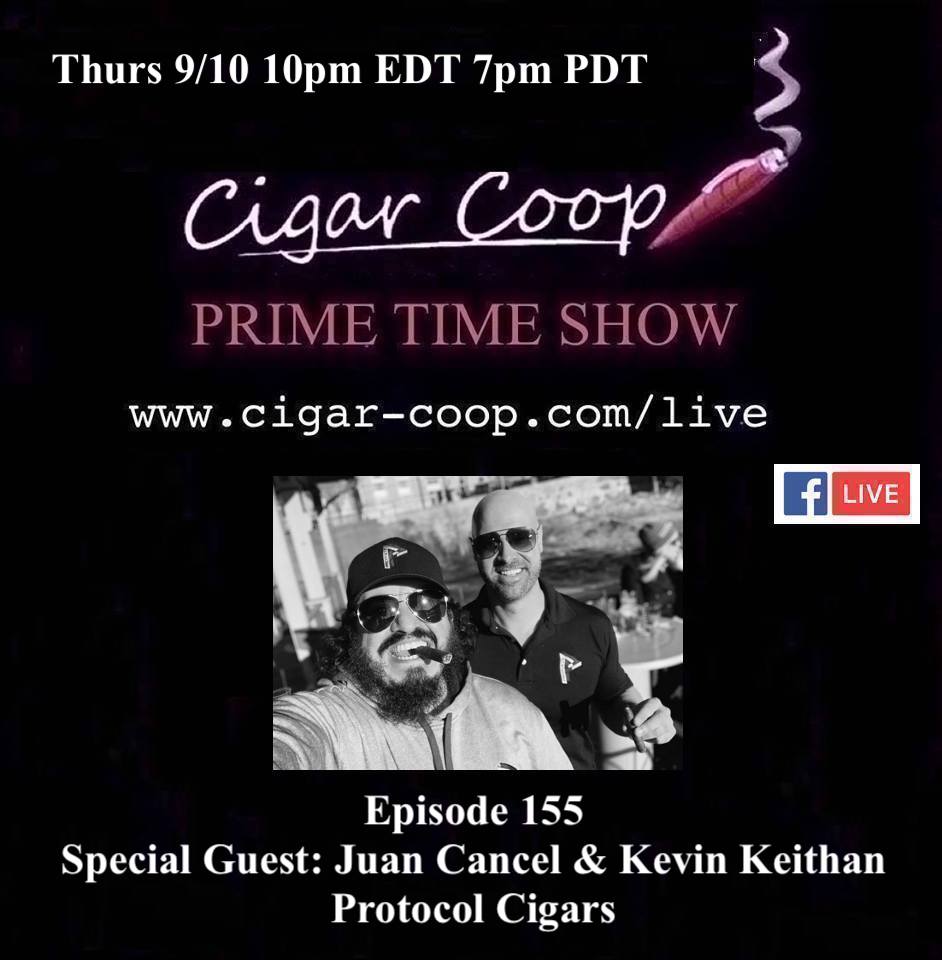 For Prime Time Episode 155, we welcome the "Protocol Boys", Juan Cancel and Kevin Keithan of Protocol Cigars back to the show.
Protocol Cigars has been quite active in 2020 – they seem to be everywhere! We will catch up with Juan and Kevin and get insights into what is going on. We'll also see what makes the Protocol Boys "Live True" and get some industry insights from Juan and Kevin.
Tune in live at 10pm Eastern/7pm Pacific. If you miss us, you can catch Prime Time at any time on Facebook, Google Play Music, iTunes, Podbean, and YouTube. The Prime Time Show – all about industry people and industry talk.