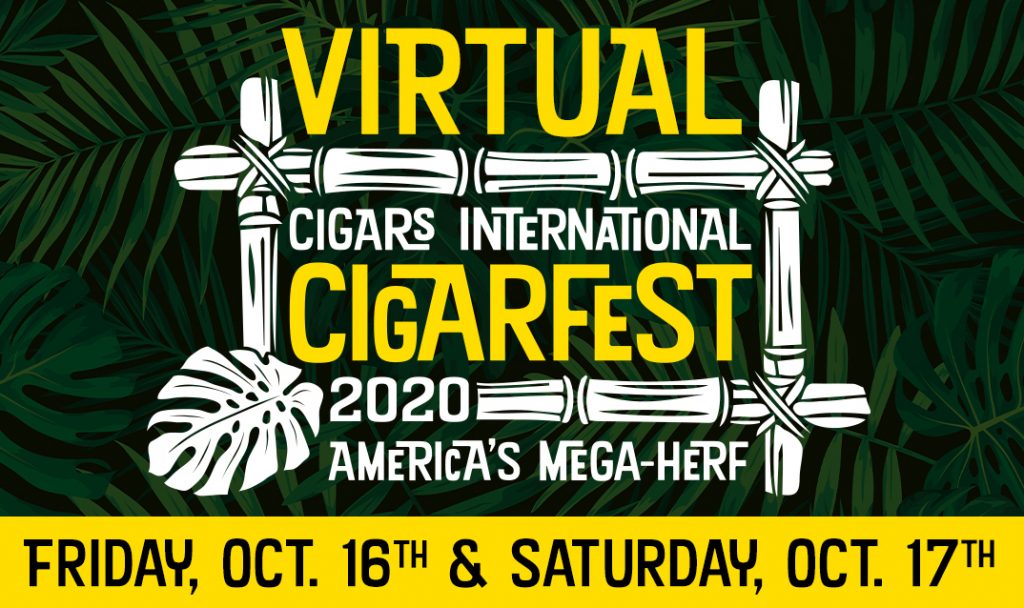 Cigars International has announced that it will host "Virtual CIGARFest 2020". It's a virtual edition of the company's annual CIGARFest event that was cancelled for 2020 due to the COVID pandemic.
The Virtual CIGARFest 2020 event will begin October 16 at 10:30 AM EST and run through Saturday, October 17th at 5PM. All components of the event will be broadcast on the CIGARFest Facebook page. Replays of the event will also be available on the Cigars International YouTube channel.
Steve McDevitt, director of sales and customer service for Cigars International, said, "We cannot put into words how disappointed we were in having to cancel CIGARfest 2020, and we couldn't let the year go by without having a virtual event. Let's face it, nothing can replace enjoying a cigar with friends, both old and new, in person. But we can get pretty darn close. Virtual CIGARfest 2020 will be the next best thing to the real thing, and we're all ready to make this the premier virtual cigar event of the year."
Industry personalities from Drew Estate, Oliva, Altadis U.S.A, Macanudo, CAO, Diesel, Quality Importers, Xikar, Rocky Patel, Perdomo, Room101, and Southern Draw will make appearances during Virtual CIGARFest 2020. There will be an interactive component that will allow those watching live to ask questions to the industry participants. Those watching live will have the opportunity to win prizes during each and every segment.
The schedule is as follows: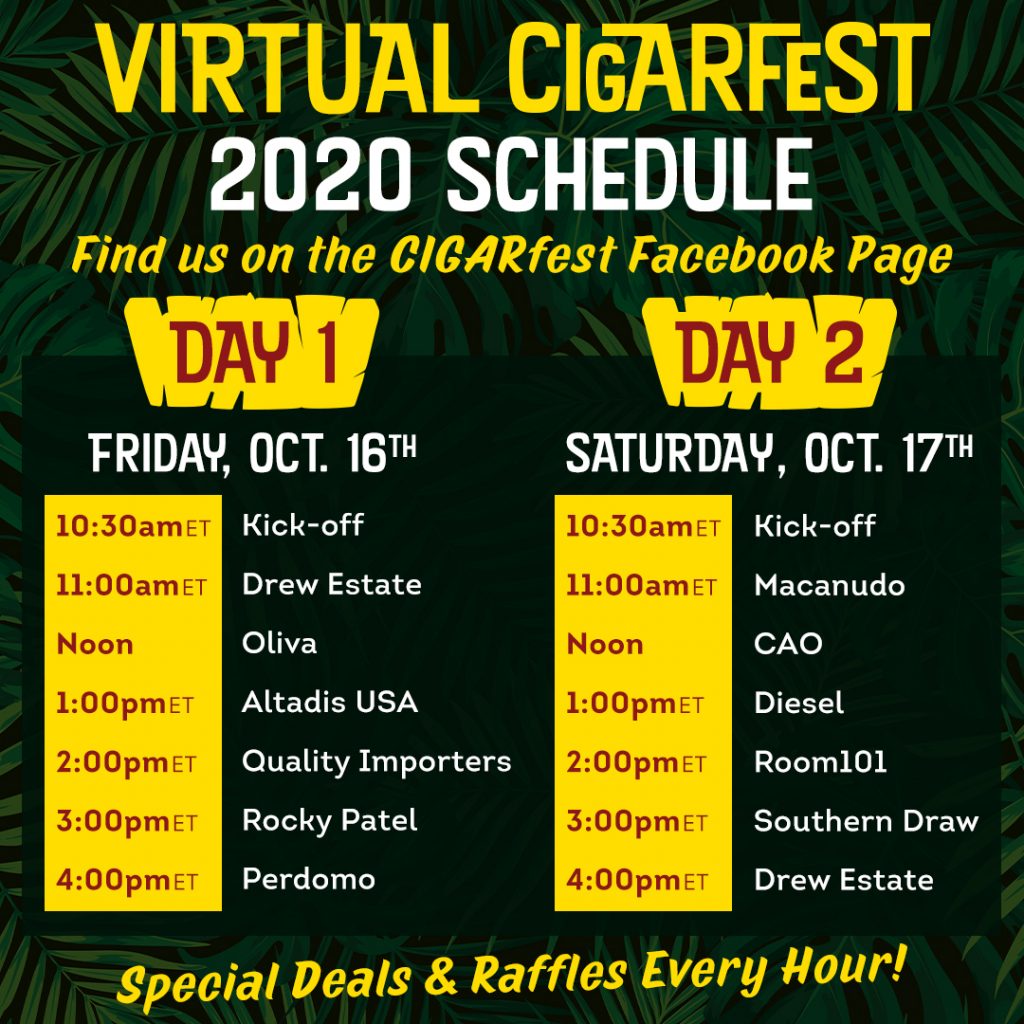 Cigars International is not requiring tickets, sign-ups, or other prerequisites to participate in the event, but participants must be of legal smoking age.