Whiff Industries, best known to cigar enthusiasts for its Whiff Out Odor Neutralization products, has announced a partnership with Quality Importers Trading Company, a leading global distributor of premium cigar accessories. This goal of this partnership is making Whiff Out more accessible to brick and mortar locations across the globe that already carry a wide range of products from Quality Importers vendor portfolio with a click of a button through its CLaaSTM platform (Cigar Lifestyles as a Service) which streamlines the B2B purchasing process.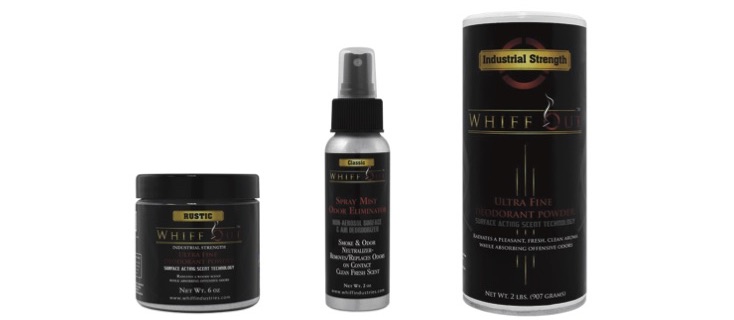 "We are looking forward to embarking on this new adventure with Quality Importers Trading Company as our first foray into partnering with a distributor for the Whiff Out brand," said Holly Howard, Sales Director of Whiff Industries in a press release. "We are a family-owned business producing high quality and effective odor eliminating products while providing top notch customer service to our current and prospective accounts. Quality Importers is known for its global reach, market presence and its ease of access for the tobacco industry to view and purchase products from their high profile and industry-leading accessory assortment."
"We've built distribution and logistics capabilities that have made QI the leading accessories supplier to the industry and provide us with the opportunity to grow into new subcategories of products," stated Quality Importers Trading Company founder and CEO Michael Giordano. "With increasingly fewer options available to consumers regarding where to enjoy their tobacco products, in-store cigar lounges and the home have become the top choices for many. The benefits that Whiff Out Odor Neutralization products provide are a natural next step in helping to make these environments as pleasurable as possible."
Whiff Industries is based in York, Pennsylvania. The company was founded in York back in the 1960s and is known for making ecology conscious and sustainable products. Included within the eco-friendly Whiff Out product line is a non-water soluble, biodegradable ultra-fine crystalline ashtray deodorizing powder featured in 3 varied scents – Classic, Rustic and Vintage, as well as the best-selling odor eliminating aerosol-free, non-oil based, and colorless personal spray in the signature classic scent.
Photo/Image Credits: Supplied by Whiff Industries