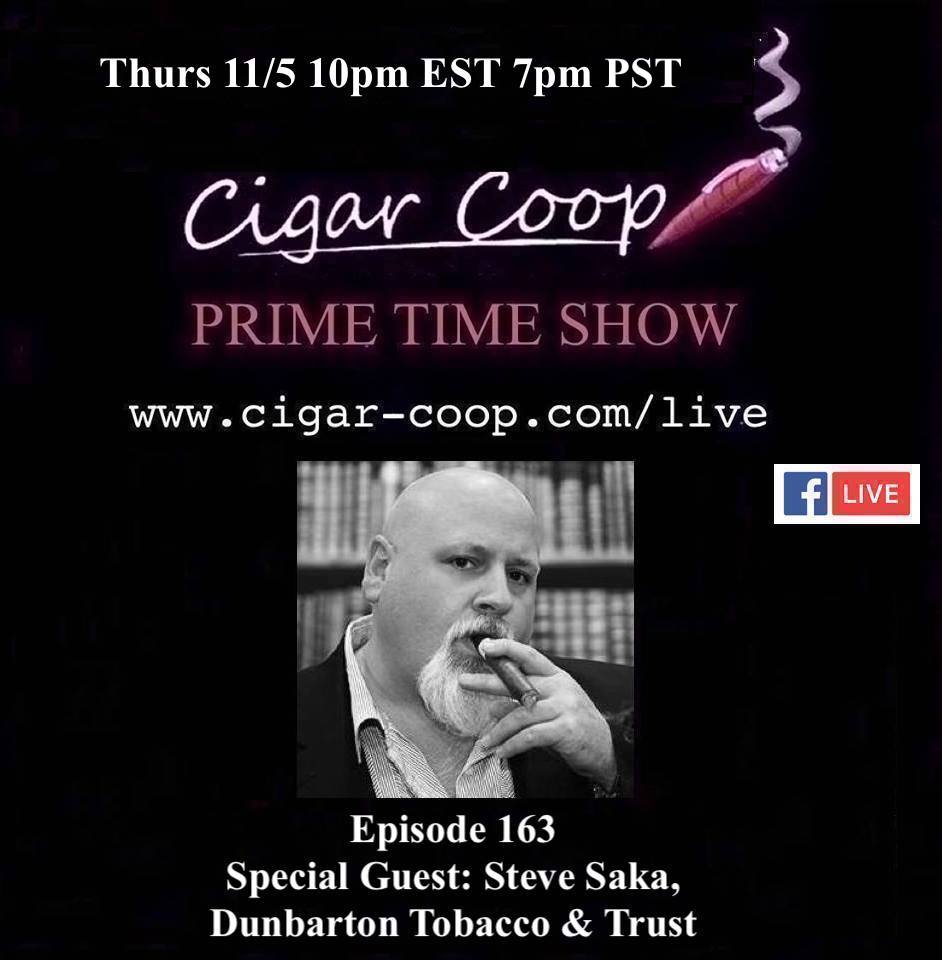 On Prime Time Episode 163, Steve Saka of Dunbarton Tobacco & Trust returns to the Prime Time Show.
It's been a while since Steve has had a full set of segments on the Prime Time Show, so we will have plenty to talk to Steve about – and we're sure that Steve will have plenty to say to us. It's an episode you don't want to miss.
We will also have our Cattle Baron, Smoke of the Week, Live True, and Deliberation Segments!
Tune in live at 10pm Eastern/7pm Pacific. If you miss us, you can catch Prime Time at any time on Facebook, Google Play Music, iTunes, Podbean, and YouTube. The Prime Time Show – all about industry people and industry talk.