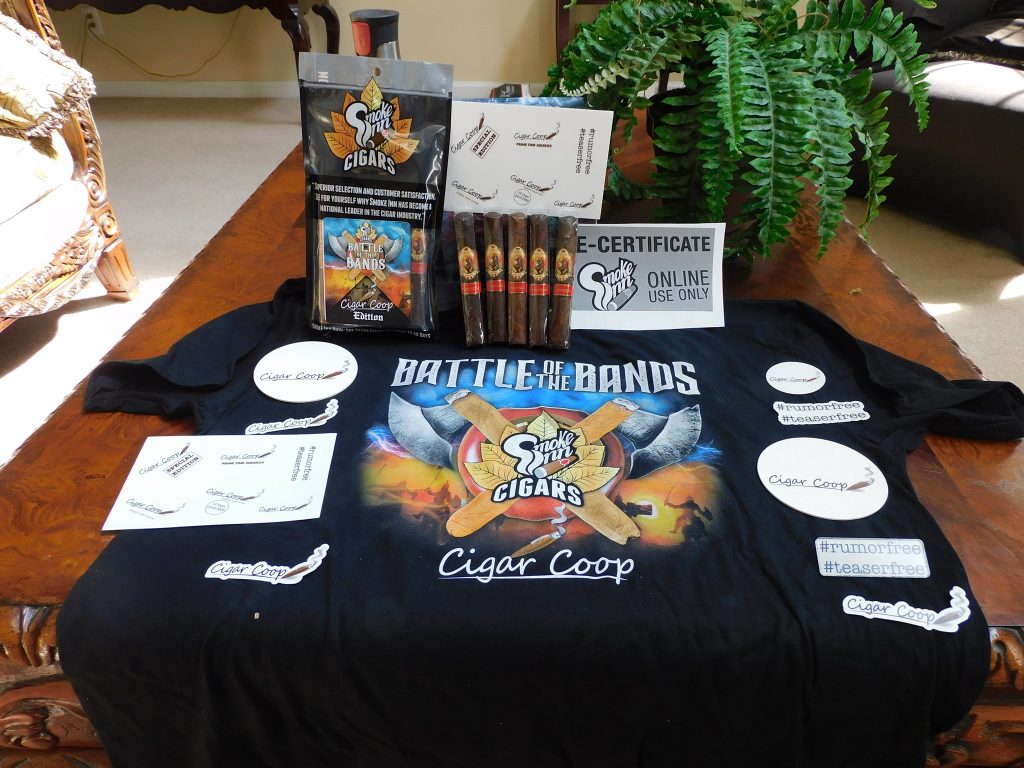 Once again, we will be selecting another Battle of the Bands Ultimate Giveaway Winner on a live random drawing on the Cigar Coop Facebook page beginning 8pm Eastern Time on October 30th.
Following the drawing, the winner will be contacted via email and on the original contest announcement.  A reminder, the winner has 24 hours to claim his/her prize. If not, we will host another random drawing. No exceptions will be made to the rule.
With the exception of the 90-day rule, you must adhere to all contest rules. We will validate the winner as meeting our rules before a prize will be awarded.
THOSE WHO ENTERED THE ORIGINAL DRAWING WILL AUTOMATICALLY BE ENTERED IN THIS DRAWING. WE ARE OPENING THE WINDOW UP UNTIL 11:59PM SATURDAY 11/7 IF YOU STILL WANT TO ENTER, YOU CAN DO SO. NO PURCHASE REQUIIRED.
All you need to do is comment below on why the Cigar Coop Battle of the Bands Sampler is awesome. New Entries must be placed in the comments below. It will still be one entry per household.
Details of the prize are in the contest announcement.