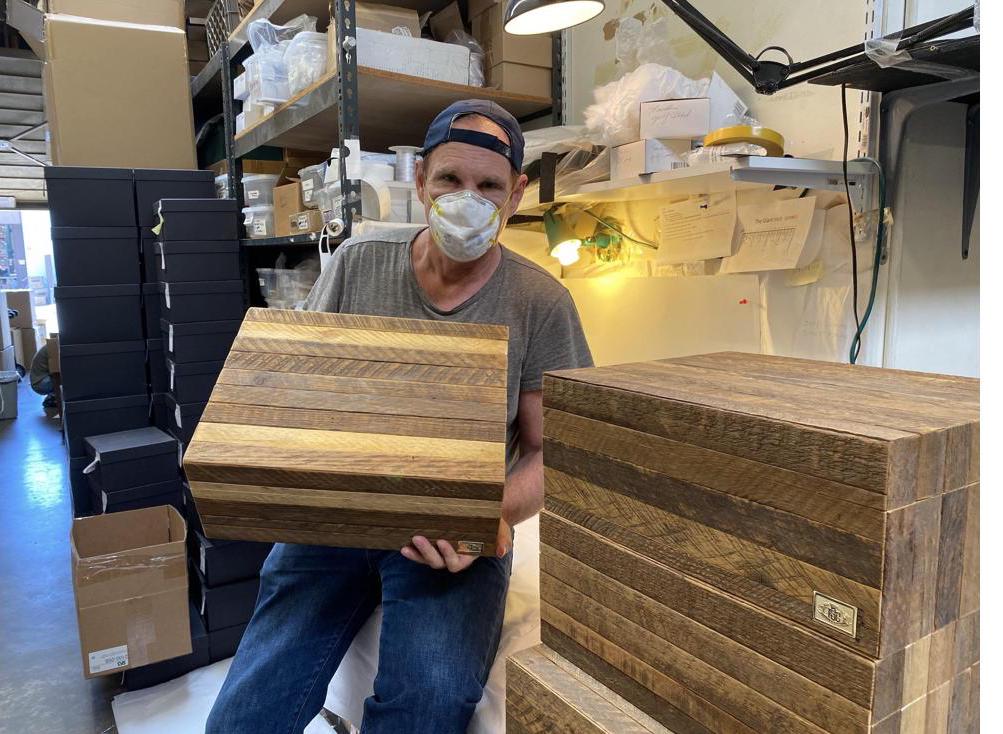 Daniel Marshall and Corona Cigar Company have teamed up to create a unique humidor. What makes this humidor so unique is that it was handcrafted using antique tobacco stakes that have been in use for nearly 50 years. These tobacco stakes were once used to hang cigar tobacco in curing barns located in Connecticut and at Jeff Borysiewicz's Florida Sun Grown (FSG) Tobacco farm in Clermont, Florida.
Humidor designer Daniel Marshall created ten of the FSG Tobacco Stake Humidors. Each is numbered and each is unique as there are different color tones and textures of the antique wooden stakes. This is the result of the wood absorbing oils from tobacco over the years and the impact of environmental conditions. To create the humidors, Marshall personally selected each stake and decided the pattern that each of these historical humidors proudly display.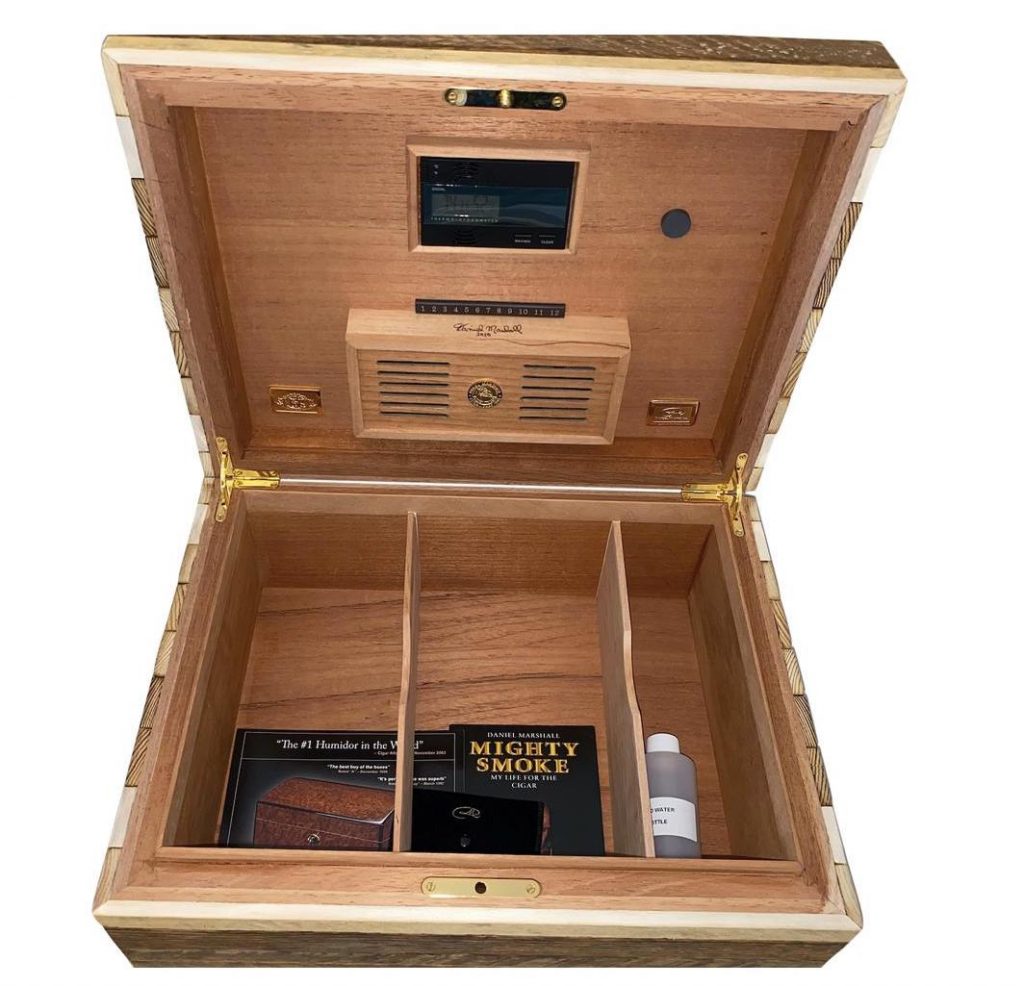 The concept for the FSG Tobacco Stake Humidor came in a conversation Borysiewicz and Marshall had over cigars and whiskey. The concept was to create "humidors with a story from rare woods." Corona Cigar was offering collectors "Balvenie Whisky Stave Humidors" that Marshall crafted with rare 50-year-old Port Cask staves that were used to finish age 21-year-old Balvenie Whisky. The staves come from the legendary Balvenie Distillery in Dufftown, Scotland where master coopers select the oldest most weathered barrels, complete with 50-year-old iron strap marks. Borysiewicz had a similar idea to create "tobacco history" and sent to DM the tobacco stakes that he obtained from vintage tobacco barns in Connecticut.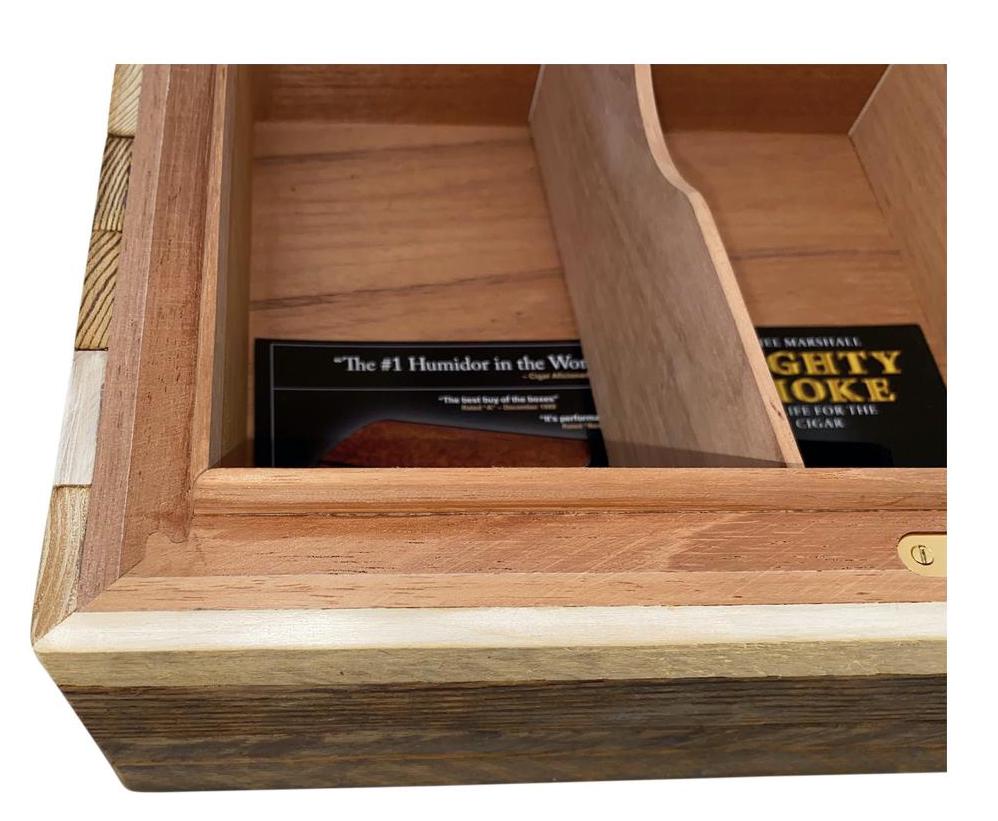 Each of the ten humidors will include: Florida Sun Grown Cigars, a bottle of Eagle Rare Corona Single Barrel Kentucky Bourbon, FSG Ashtray, FSG Table top Lighter, FSG Cutter, Cigar Rest Corona Cigar Glencairn Whisky glasses, a ticket to the 2021 Barn Smoker as well as a signed, recently published hardbound book, called "38 YEARS." Told in DM's own words, this book pictorially chronicles Daniel Marshall's story from a 19-year-old boatbuilder/sailor to building an international brand. The humidors will each be hand-signed by Marshall and will feature a gold plaque with the FSG hallmark and name of these unique Florida grown cigars into the front lower corner.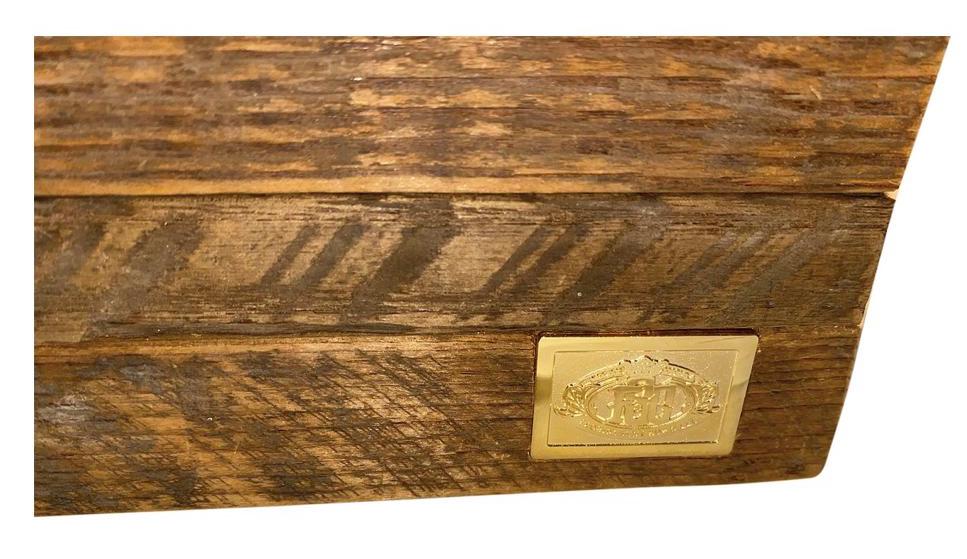 Pricing for the humidors is $1,900.00 and will be exclusively available at Corona Cigar Company.
Photo Credits: Daniel Marshall