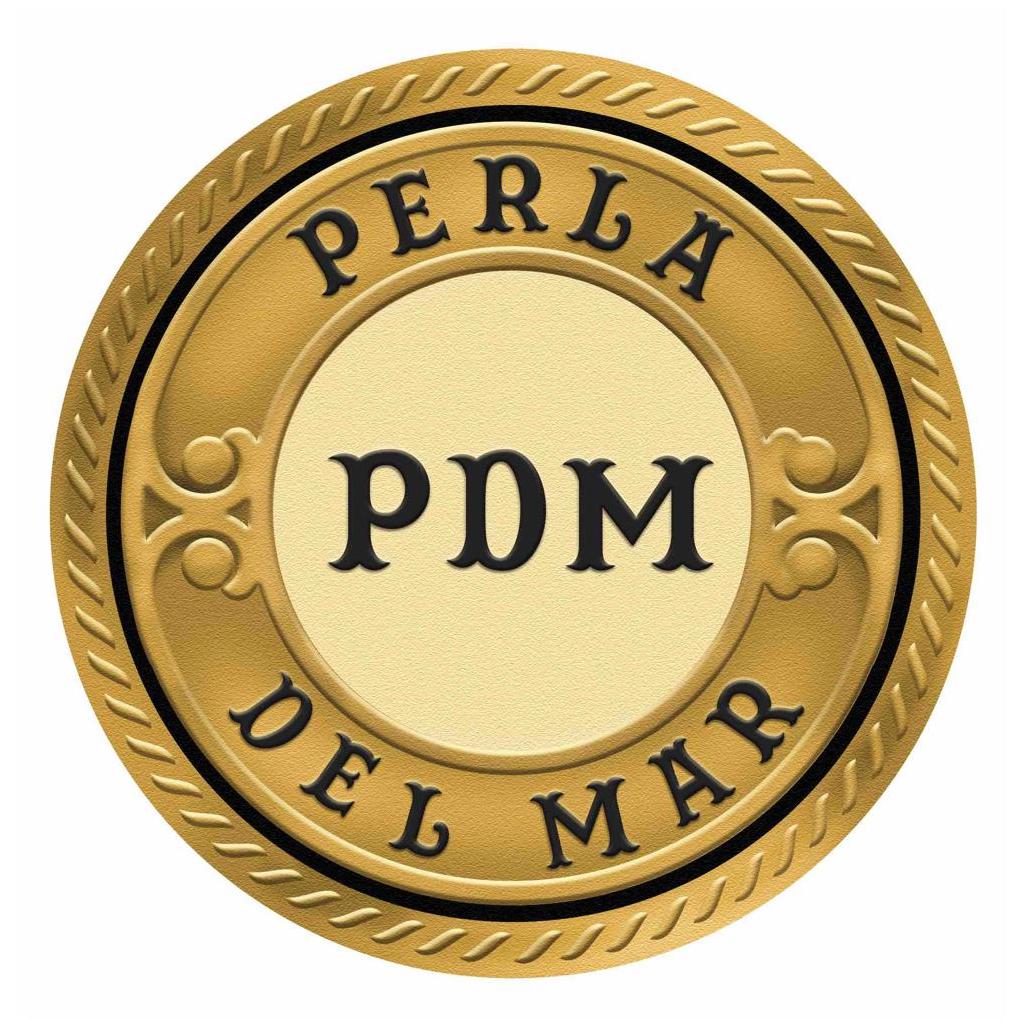 J.C. Newman Cigar Company has announced a major revamping of its Perla Del Mar band. The revamping includes an updated blend and new packaging to the Perla Del Mar Maduro and Perla Del Mar Connecticut Shade blends. On top of that, a new third installment, the Perla Del Mar Corojo, has been announced.
The story of Perla Del Mar traces back to 1905 Cuba. At that time four Cuban brothers starting hand rolling cigars using tobacco from their family farm. They named the company Perfecto Garcia Brothers. The cigars were called Perla Del Mar because of the beautiful Caribbean waters surrounding Cuba. Eventually they built a large cigar factory next to J.C. Newman's El Reloj factory in Ybor City where it became a leading premium cigar brand. In 2012, J.C. Newman reintroduced the  brand in the Connecticut Shade, and added the Perla Del Mar Maduro in 2012.
"Although our Perla del Mar cigars were good, we were not totally satisfied," said Drew Newman, general counsel in a press release. "We wanted to make them better – and that's exactly what we did. After two years of effort working to perfect the brand, we are thrilled to reintroduce Perla del Mar."
The Perla Del Mar Shade and Maduro blends will now be strengthened using aged Nicaraguan tobaccos for the binder and filler. Perla Del Mar is a box-pressed blend, but the new versions  are now rolled in a more rectangular "Tampa Style" press. The original Perla Del Mar blend still features a Connecticut Shade wrapper and has now been rebranded Perla Del Mar Shade. Meanwhile Perla Del Mar Maduro still features a Connecticut Broadleaf wrapper.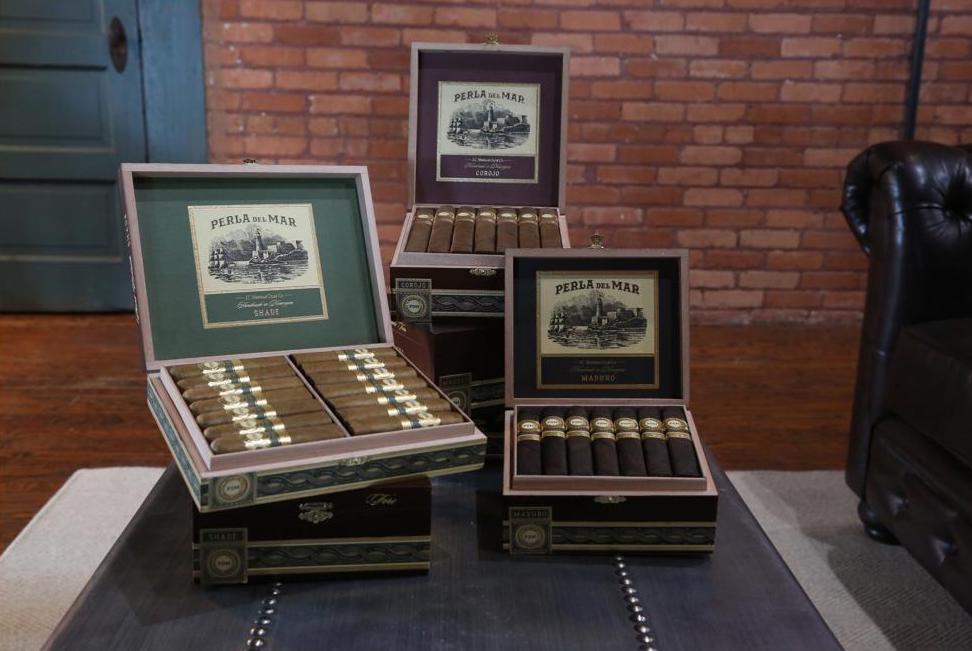 New to the line is the Perla Del Mar Corojo. This cigar will feature an Ecuadorian Corojo wrapper over Nicaraguan binder and filler. The Corojo along with the Shade and Maduro blends, are produced at J.C. Newman's PENSA factory in Estelí, Nicaragua.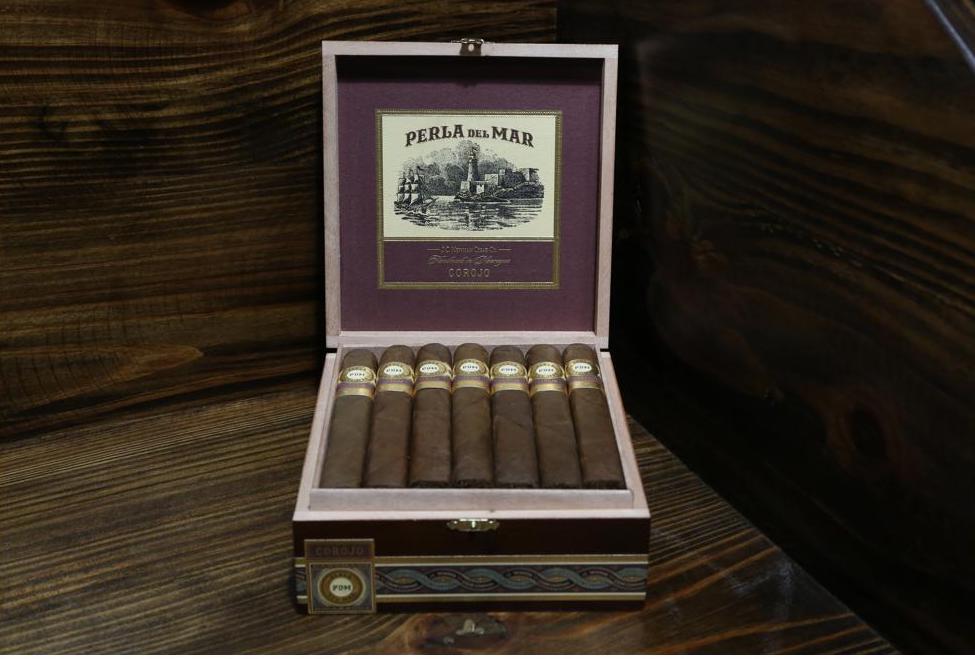 The cigars will feature both new packaging and new bands. The Shade and Maduro releases will now feature traditional vitola names as opposed to the previous names that were derived from the French weights and measures system for oysters. All three blends will include the following sizes: Robusto (4 3/4 x 52), Toro (6 1/4 x 54), Gordo (6 x 60), and Corona Gorda. The Shade blend includes a fifth size: Short Robusto (3 3/4 x 56). All three blends are packaged in 25-count boxes while the Shade Short Robusto blend is packaged in 28-count boxes. Production is out of the JC Newman PENSA factory in Estelí, Nicaragua.
Pricing will have an MSRP of between $6 and $7 for the three lines.
"Although our family has been rolling cigars for 125 years, we do not rest on our laurels," added. Newman. "We are constantly working to improve everything that we do, and we are very pleased with the new Perla del Mar."

The cigars are expected to start shipping today.
At a glance here is a look at the Perla Del Mar line:
Perla del Mar Corojo
Wrapper: Ecuadorian Corojo
Binder: Nicaraguan
Filler: Nicaraguan
Country of Origin: Nicaragua
Factory: J.C. Newman PENSA
Robusto: 4 3/4 x 52
Toro: 6 1/4 x 54
Gordo: 6 x 60
Corona Gorda: 5 1/2 x 46
Perla del Mar Maduro
Wrapper: Connecticut Broadleaf
Binder: Nicaraguan
Filler: Nicaraguan
Country of Origin: Nicaragua
Factory: J.C. Newman PENSA
Robusto: 4 3/4 x 52
Toro: 6 1/4 x 54
Gordo: 6 x 60
Corona Gorda: 5 1/2 x 46
Perla del Mar Shade
Wrapper: Ecuadorian Connecticut
Binder: Nicaraguan
Filler: Nicaraguan
Country of Origin: Nicaragua
Factory: J.C. Newman PENSA
Robusto: 4 3/4 x 52
Toro: 6 1/4 x 54
Gordo: 6 x 60
Corona Gorda: 5 1/2 x 46
Short Robusto: 3 3/4 x 56
Photo Credits: JC Newman Cigar Company