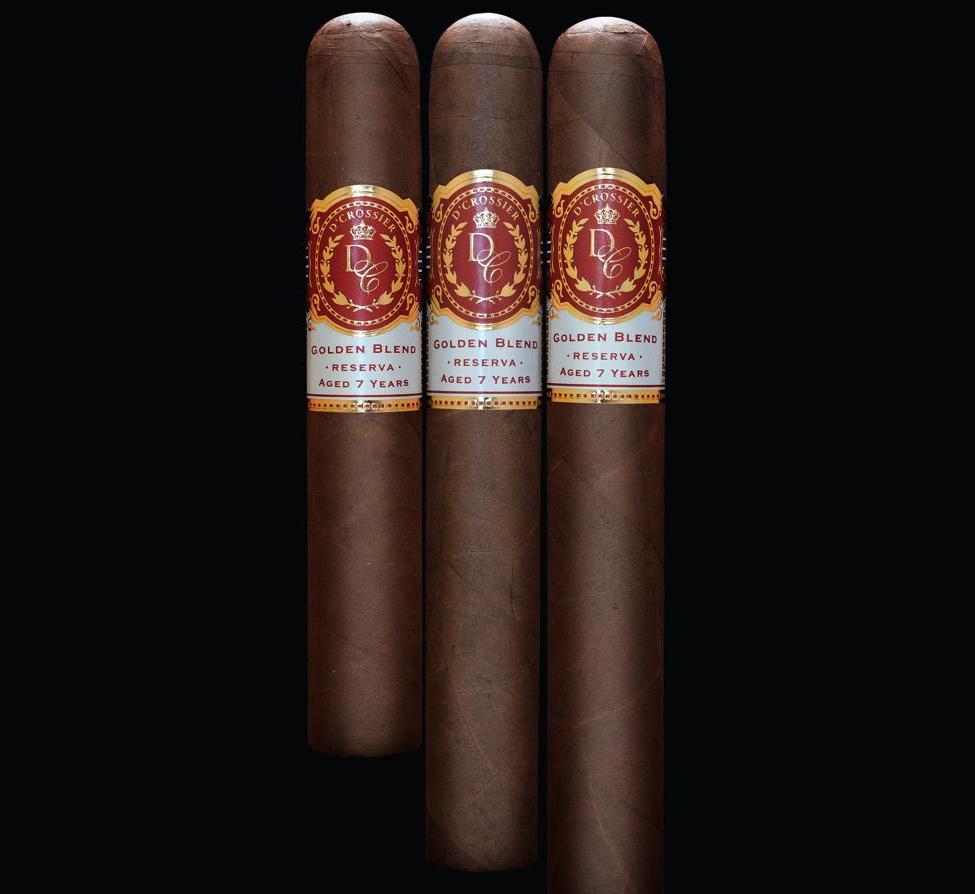 Pure Aroma Cigars has announced a new edition to its D'Crossier Golden Blend line, the D'Crossier Golden Blend Reserva. It's a cigar that pays tribute to Isaias Santana Crosier, the father of Pure Aroma Cigars' President Santana Diaz. It also marks a return to Costa Rica for D'Crossier Cigars.
"This new D'Crossier Brand has been dedicated to Isaias Santana Crossier, 1945 – 2020, he was my father, my friend & mentor and in life inspiration that represent the D'Crossier Family values and traditions. Honoured to be in this journey," commented Isaias Santana Diaz in a press release.
For the past few years, Pure Aroma Cigars has focused production in the Dominican Republic and Nicaragua. For the D'Crossier Golden Blend Reserva, Santana teams up with Andres Leon of Tabacos de Costa Rica just outside of San Jose, Costa Rica.
The D'Crossier Golden Blend Reserva features an Ecuadorian Habano Claro wrapper and fillers from Nicaragua and the Dominican Republic. According to Pure Aroma Cigars, the fillers have been aged for seven years. The wrapper is triple fermented for a 10-month period, and then has one year of aging in Spanish cedar boxes that hold up to 100 pounds per box.
The cigars are constructed using the entubado rolling technique and utilizes triple caps. It will be released in three sizes: Taino (54 x 5 1/2, SRP $22.00), Cañonazo (52 x 6, SRP $20.00), and Magnum (56 x 6 1/2, SRP $24.00). Each size will be presented in 25-count Spanish cedar boxes. Pricing is set at $20.00 to $24.00 per cigar, not including tax.
In addition, each cigar is wrapped in breathable cellophane punched at the head of the cap to allow for better respiration during the aging process.
The first batch of the D'Crossier Golden Blend Reserva has 2,000 boxes numbered 0001 to 2000. Each box will have a serial number imprinted on a golden hologram sticker on the bottom of the box. Pure Aroma Cigars says this will not be a limited edition and will have subsequent batches produced.
Shipping of the D'Crossier Golden Blend Reserva is scheduled for December 28th.
Photo Credit: Pure Aroma Cigars